I met Bella outside the Soulard Farmers Market in downtown St. Louis. I was buying my weekly fresh groceries from my favorite market when I bumped into her. We bonded over our joint love of Kate Spade and her cute summer style resonated with me.
She was on her way back from a trip to Colorado before her first year as a college student at the University of Memphis. Bella isn't even on campus yet, but is already rocking a comfy yet chic college girl look.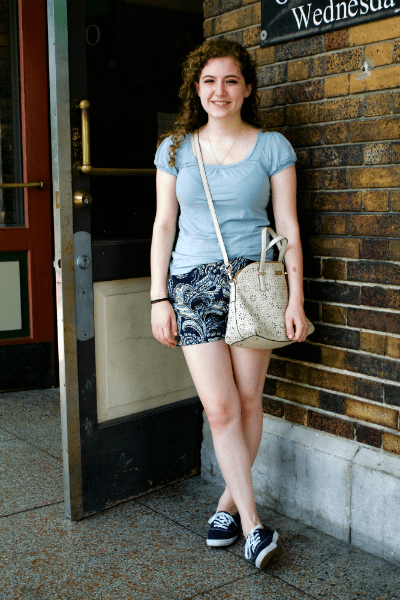 Bella 101
Name: Bella
School: University of Memphis
Year: (Soon to be!) Freshman
Major: History
Let's Talk Fashion
Who or what inspires your style? "Zooey Deschanel, Dooney [& Burke], Taylor Swift."
Where do you like to shop? "Madewell, Banana Republic, Kate Spade."
How would you describe your sense of style? "Trendy but eclectic."
Why did you choose this particular outfit? "It was hot, so I needed some shorts and I just got these floral shorts, so I wanted to show them off and keep it simple on the top. I'm not a fan of mixing patterns."
What advice would you give to other college students looking to improve their style? "Find statement pieces, like my shorts, and design your outfit around them. Choose the right size. Be comfortable."
What are your favorite trends? "Printed shorts, obvi. Flowy pants. Anything in the hunter green color."
Who are your favorite designers? "Kate Spade is great. Vera Wang."
What do you do for fun? Do you have any unique hobbies or interests? "Work and yoga. I also love traveling. I just got back from a trip to Colorado."
If you could raid anyone's closet, who would it be and why? "Kate Middleton. I love her coats!"
Elements of Bella's Outfit
1. Classic Keds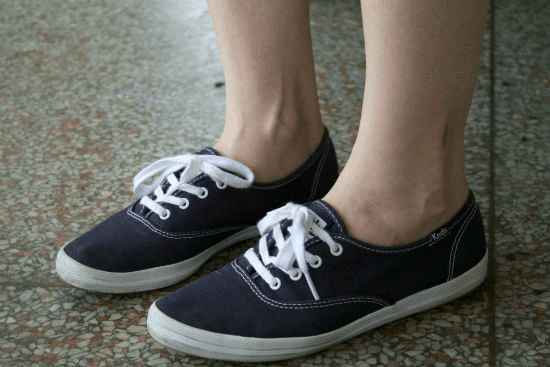 Keds are an awesome shoe to have in your arsenal. They go with almost any outfit and really add a cute, preppy touch. Bella made sure to sing their praises, mentioning how these kicks are the most comfortable shoes she owns.
2. Kate Spade Bag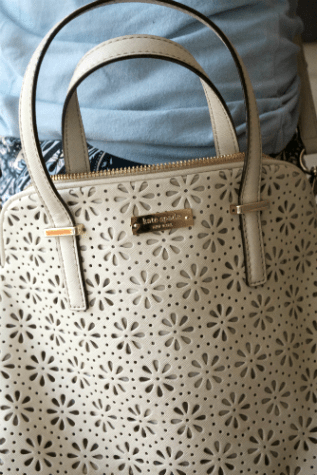 Every girl needs a great bag and Kate Spade makes classic styles that are also girly and cute. Bella said this purse was an investment piece, and she wears it all the time. With its neutral color and crossbody style, it's easy to see why.
3. Printed Shorts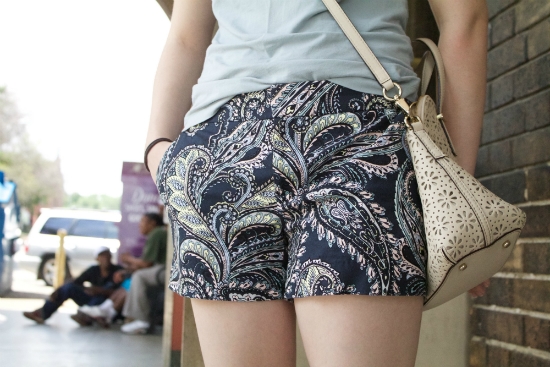 Printed shorts have been all the rage this summer, and I still can't believe how adorable Bella's shorts are. She got them on sale for $15, which is a total steal for Banana Republic. They are fun and youthful, which I love.
What do you think of Bella's printed shorts?
Do you love her bag? Do you ever wear Keds? Comment below and let us know what you think!