During the transition from summer to fall, the sundresses, shorts, and bright colors of summer share space with the cozy cardigans and soft pullovers of winter. Avery expertly combines the bright colors of summer with the cozy accents of fall. I spotted her chatting with friends outside on a breezy, fall day and immediately knew that I had to ask about her fashion sense. Meet Avery, the aspiring teacher who gets an A+ in student style.
Avery 101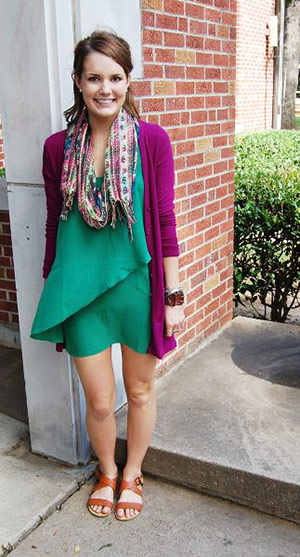 Name: Avery
School: Hendrix College
Year: Sophomore, Class of 2015
Major: English and working towards a teaching license
Hometown: New Orleans, LA
Hobbies and Interests: Reading, painting, and drawing.
Let's Talk Fashion
Why did you choose this particular outfit? "I saw a girl wearing this color green with this color purple the other day. I think she was wearing a shirt and scarf with the colors, and I thought they looked so pretty together. I wanted to try them in an outfit."
What process do you go through when picking out an outfit? "I feel like I do a lot better in school when I look put-together. I know that doesn't hold true for everyone, but I need to feel good about myself in order to perform well. It's something my grandma taught me, and I try to follow that advice. Last year I used to plan ahead – this year I haven't been planning as well. I just wake up and pick something."
Who or what inspires your style? "I wouldn't say that I am consciously inspired by anyone. You can't really copy looks from celebrities because their clothes are too expensive. I've got a friend who's really into skulls right now, so I've started looking for them. Since she's in New Orleans right now and I'm here, so I get really excited whenever I see skull stuff. She's one of my best friends, and it's something that we can share while apart."
How would you describe your sense of style? "Varied. My style changes all of the time. I typically look like a teacher. Actually, I've been told several times that my style looks 'teachery.' I put on a cardigan with everything."
If you could switch wardrobes with someone, who would it be and why? "I think I would like to switch wardrobes with Katharine Hepburn. She lived in a really cool time. Also, she wore more typically masculine items when it was just becoming socially acceptable to dress that way. I love her style and her film wardrobes."
Have you ever committed a serious fashion faux pas? "In fifth grade, my mom bought me these ugly, brown velvet gaucho pants. I used to wear them with a graphic tee that had Popeye and Olive Oyl's baby on it. And I wore that with flip-flops because I refused to wear closed-toed shoes even in the winter. It's important to remember this was fifth grade!"
Where do you like to shop? "I like to go to TJ Maxx, Marshalls, and Forever 21 because their clothes are reasonably priced. I'm also trying to start shopping online for clothes. Online shopping seems to offer a greater range of unique options."
Elements of Avery's Outfit
1. Expertly-Coordinated Brights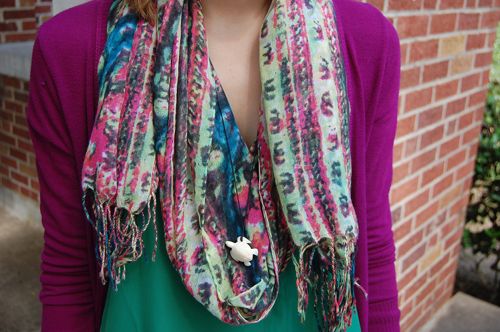 Avery's asymmetrical green dress, jewel-toned cardigan, and fun scarf are great pieces separately, but together they form an outfit that is eye-catching and oh-so put together. No need to be afraid of mixing colors! Avery does it right with classic pieces and special accents… all on a budget. Her mom found her pretty green dress at Urban Outfitters, and Avery picked up her cardigan from Forever 21 and her patterned scarf from TJ Maxx.
2. Neutral and Sophisticated Sandals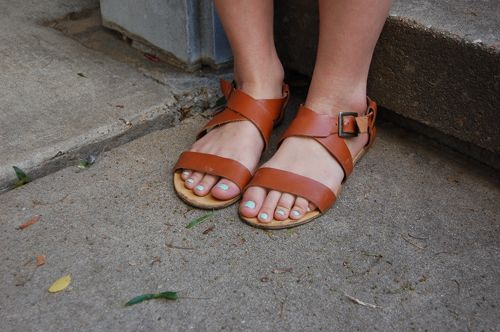 While the rest of Avery's ensemble is bright and eclectic, her simple brown sandals are the perfect understated choice of footwear. Too many jewel-tones can be overwhelming, but Avery demonstrates that daring splashes of color can be worn with class when paired with neutral accessories.
3. Arm Candy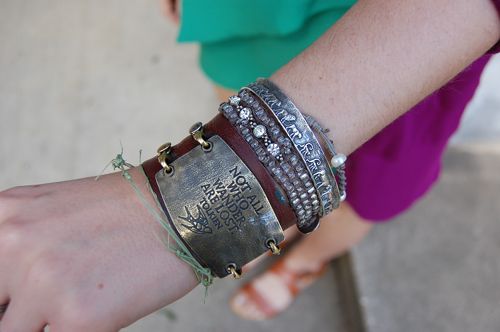 If you've spent any time on Pinterest or looking at the arms of your fellow fashionistas, you'll know that bangle and bracelet stacking is a popular (and adorable) trend. Avery's armful of metallic jewelry is the perfect complement to her stylish ensemble. (Her animal-embossed bangle was a gift from her grandmother and her quirky cuff was a gift from a friend. She got another bracelet from Mexico.)
4. Ivory-Inspired Accents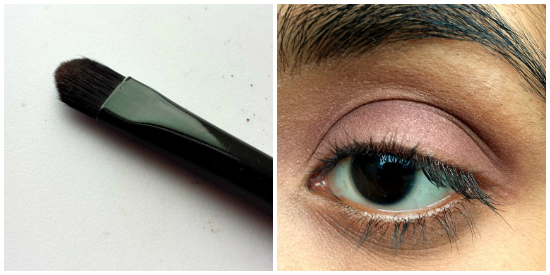 Avery's ivory-look rose earrings and turtle necklace are simple and quirky, allowing the rest of her outfit to shine and adding unique accents to an already eye-catching look. Avery's turtle necklace was a present from a friend that she likes to wear every day to add charm and sentiment to her looks.
Your Thoughts?
What do you think of Avery's look? Do you wear bright colors together? How do you incorporate meaningful jewelry into your daily outfits? Are you obsessed with her look as much as we are? Let us know with a comment!