After a couple of windy and unexpectedly rainy days over here in the Arizona desert, the world finally blessed us with some beautiful sunshine. (I apologize to all of you suffering on the East Coast. Your time will come, I promise.) I spotted ASU freshman Amy on my way back to my dorm, dressed to the nines in a outfit that celebrated the change of seasons perfectly.
Amy 101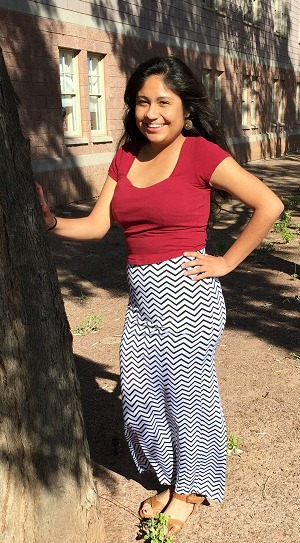 Name: Amy
School: Arizona State University
Year: Freshman
Major: Criminal Justice
Hobbies: Playing soccer, spending time with friends and family, eating food, watching Scandal and Grey's Anatomy
Let's Talk Fashion
Who or what inspires your style? "Mostly my friends. Every one of them has a unique sense of style, so I get a little bit from everyone."
Where do you like to shop? "I love Charlotte Russe. I also like Forever 21, Tilly's, Windsor, and Sports Authority because I work out."
How would you describe your style? "Laid back, comfortable, but often times I like to mix it up, like today!"
Why did you choose this particular outfit? "I like patterns and I like maroon, I guess. It's all about how I feel in the morning."
What fashion advice would you give to other students looking to improve their style? "Wear what makes you feel comfortable and wear something that represents yourself and your attitude for the day. Don't worry too much about how put-together you look, just wear whatever feels right."
What are your favorite trends right now? "High-waisted shorts!"
Elements of Amy's Outfit
1. Chevron Maxi Skirt
This skirt! Need I say more? I'm a huge fan of black and white, and when combined with a cool chevron pattern, this maxi skirt from Windsor makes my little heart sing.
2. Woven Sandals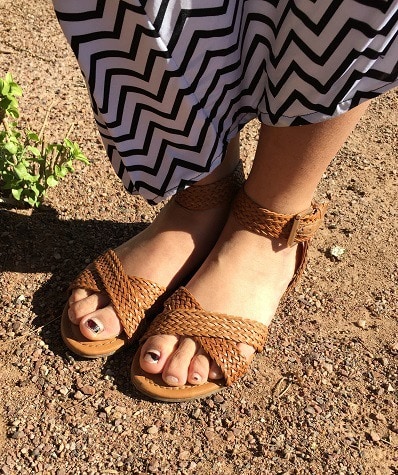 It's not officially spring yet, but when the opportunity strikes to wear open-toed shoes, you do it. These shoes, which Amy bought at Marshalls, have a unique woven texture and ankle straps. These elements elevate the shoes from being a plain and simple to chic and stylish.
3. Earrings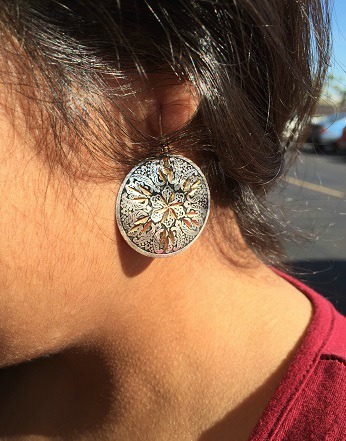 I didn't notice these beautiful earrings until I got a closer look at Amy's outfit, but I'm so glad I got a chance to gaze in awe at the intricate design. These earrings add just the touch of shine this look needed, as well as a little bit of glamour.
What do you think of Amy's look?
Would you wear this outfit? Are you jumping for joy at the thought of spring? Let us know in the comments!