In a galaxy far, far away (okay, in our school courtyard), I saw Alexis and I couldn't help but stare in awe at her beautifully unusual sunglasses. What I love the most about her look is how she combines her love of the Star Wars franchise with her passion for fashion to create a subtle nod to the great films in a surprisingly simple look.
After chatting with her, I would have to say that the (style) force is very strong with this one. Let's meet her.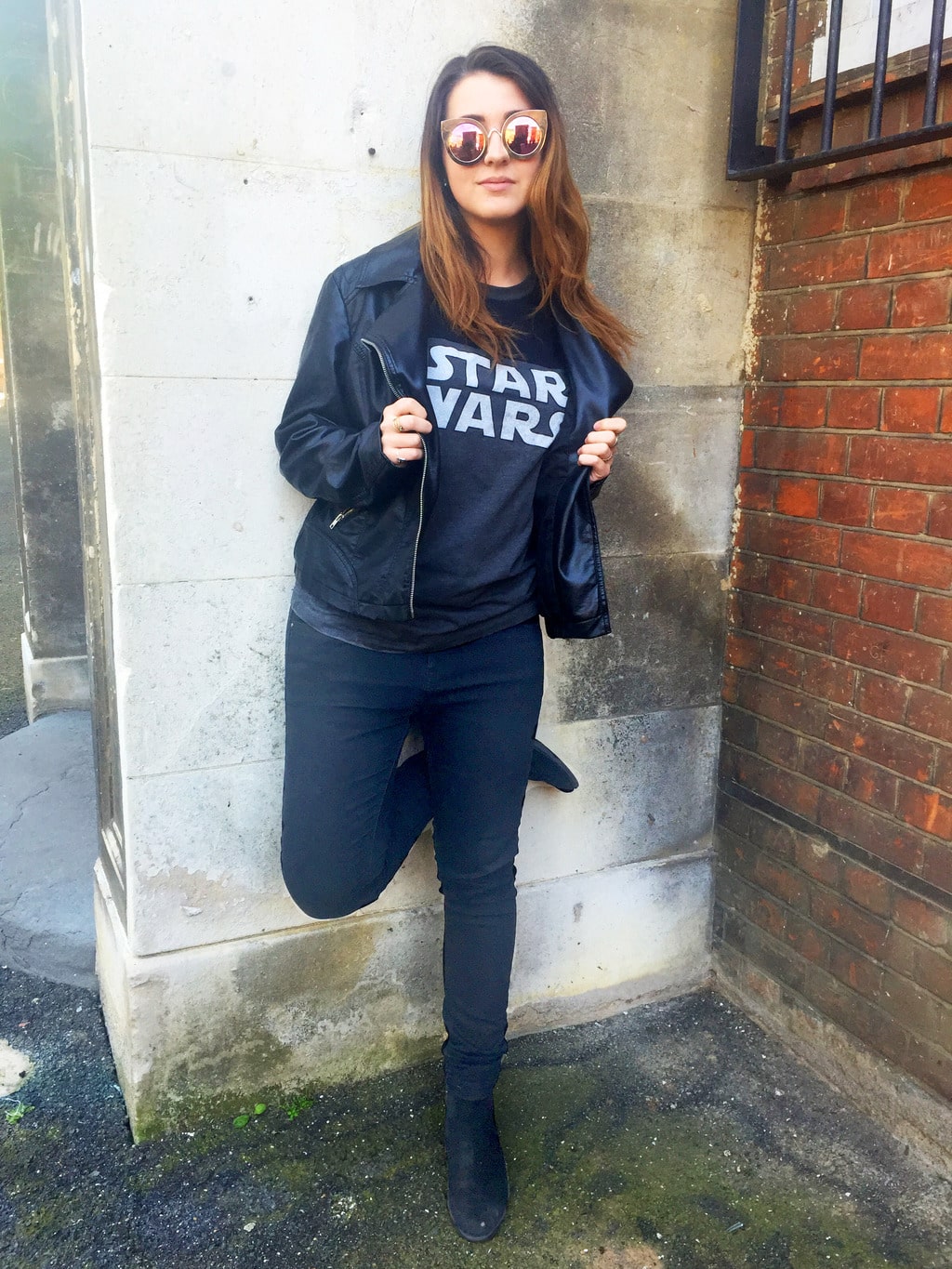 Alexis 101
Name: Alexis
Year: Freshman
Major: Foundation in Fashion Business
Hometown: Atlanta, GA
School: London College of Fashion, University of the Arts, London
Let's Talk Fashion
What are you wearing today and where is it all from? "Today I am wearing a faux leather jacket and black skinny jeans from Primark, River Island flat Chelsea boots and Quay Australia sunglasses. And in honor of Star Wars Day this month, I am wearing this jersey-like shirt that I picked up from Walmart."
Who or what inspires your style? "Whenever anyone asks me that question, no one specific ever springs to mind. But I would have to say that I do get inspired by trends that I see online or on social media and then make judgements for myself on whether or not I should try them out."
Where do you like to shop? "ASOS is definitely at the top of the list because it makes up the majority of the clothes that I have in my closet over here. And the other gaps in my closet are usually filled up with clothes from New Look, River Island, and, everyone's favorite, Primark."
How would you describe your sense of style? "Since I am originally from the States and I have moved over here for school, I have come to realize that I dress differently in both places. When I am back home I usually stick to a bohemian vibe with floral prints and airy clothes, but when I am in London, I keep to a more monochrome palette that is edgy and trendy."
What fashion advice would you give to their students looking to improve their style? "My first piece of advice would definitely have to be that people should wear clothes that they are comfortable with. There is no point in going about your day in pain. Another thing is that people should learn to dress for themselves and not anyone else. I personally find it really infuriating when people immediately suspect that I am trying to impress someone when I decide to dress up, which isn't the case because I dress up only for myself."
What are your favorite trends right now? "Some trends that I am a big fan of currently are metallic clothes and bold patterns, like spring florals, that are being seen all over the runways (as well as the Met Gala)."
Do you have any favorite fashion designers? If so, who? "Armani. Giorgio Armani has been one of my all time faves for a really long time even up to now with its continuous elegant edge. But a new favorite of mine is, of course, Balmain's Olivier Rousteing, whom I have been excited to see grow as he has taken the brand in a whole new and exciting direction – especially with its textiles."
If you could raid anyone's closet, who would it be and why? "Definitely Kendall Jenner without a doubt for her tomboyish, yet edgy-chic style. I especially love her street style and sometimes even what she wears on the red carpet. Even though she probably doesn't get to keep most of the clothes that she wears, she at the very least gets to twirl in them."
Elements of Alexis' Outfit
1. Dramatic Cat Eye Sunglasses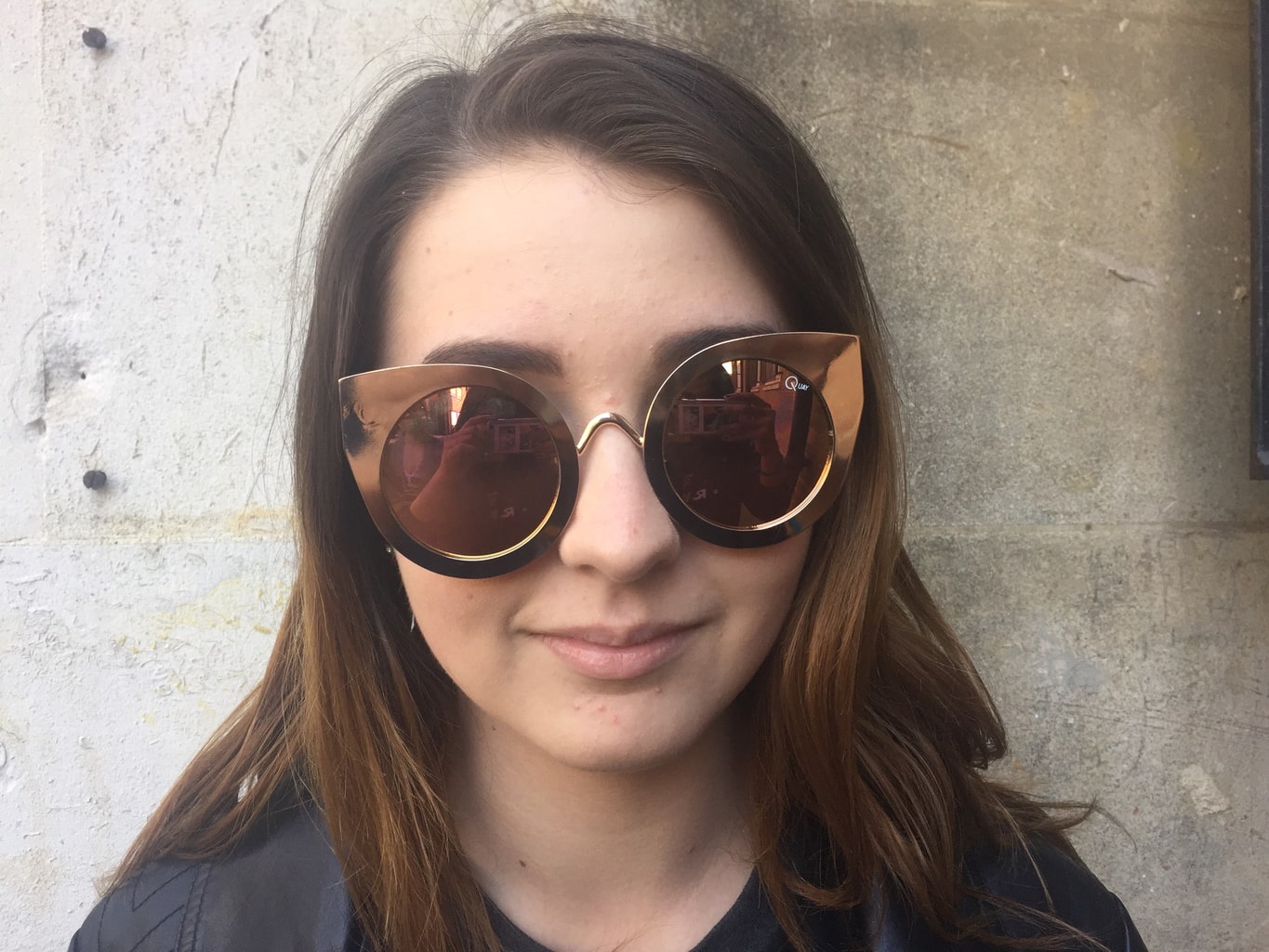 Alexis's sunglasses are the star of her outfit. They remind me of Luna Lovegood's from the Harry Potter films. I adore how they are an exaggerated version of traditional cat eye glasses. These shades frame her face while giving her features a warm glow with their golden sheen.
2. Geek Chic Tee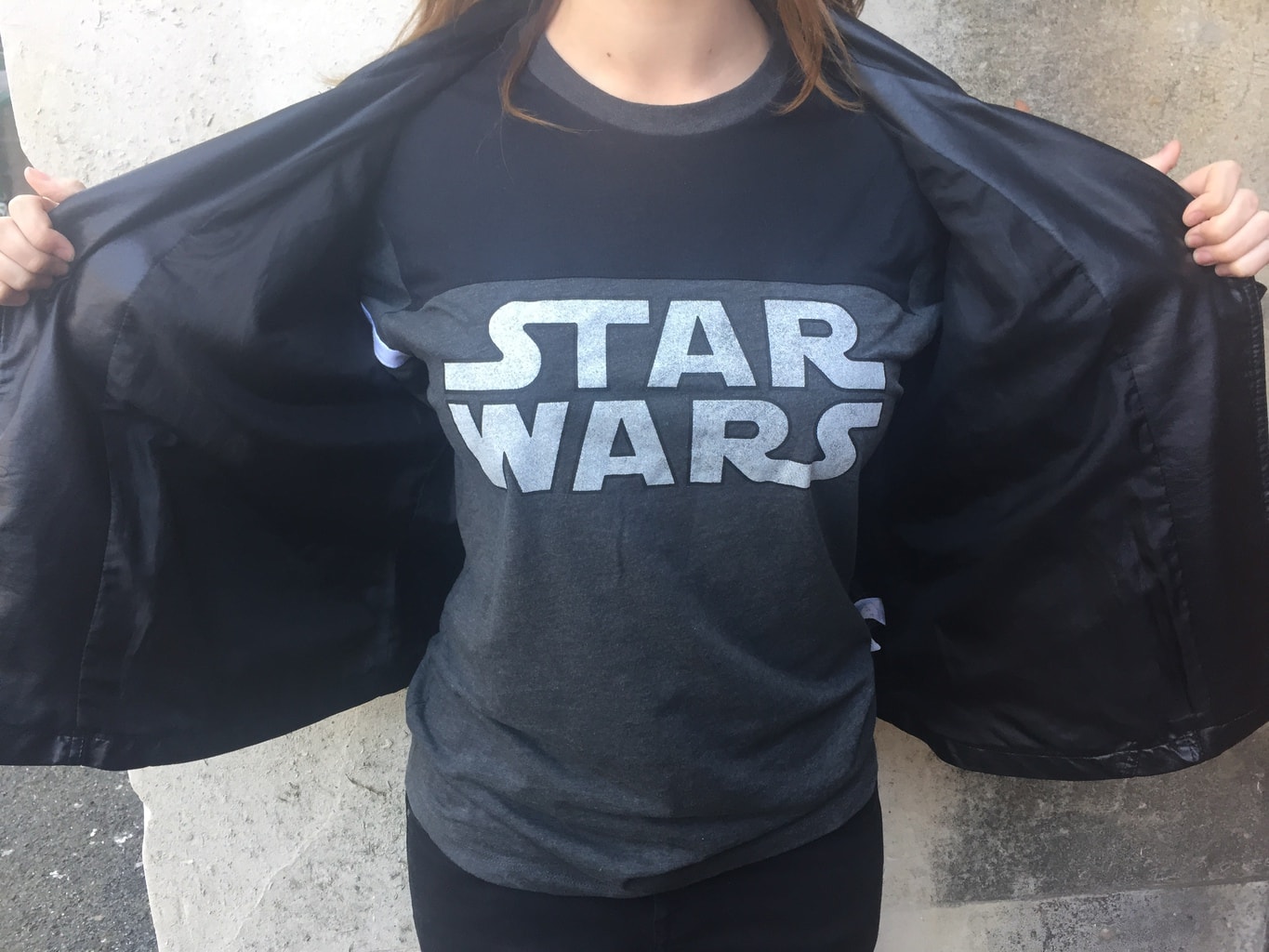 Alexis is a huge Star Wars fan, if you can't tell. To showcase her fan tee, she kept her entire outfit to a simple black and white palette, for a clean, minimalist vibe.
Geek chic dream?
What do you think of Alexis's adorable look? Would you wear her sunglasses? Comment below!