While lounging at the Marist riverfront on a gorgeous spring day, I spotted Lindsey walking along the sidewalk in her cool and simple athletic outfit. I'm always looking for ways to get myself to exercise and Lindsey's cute look totally inspired me. With her printed athletic pants and a minimalistic black and white color scheme, Lindsey's effortless workout look is perfect inspo for our get-in-shape efforts.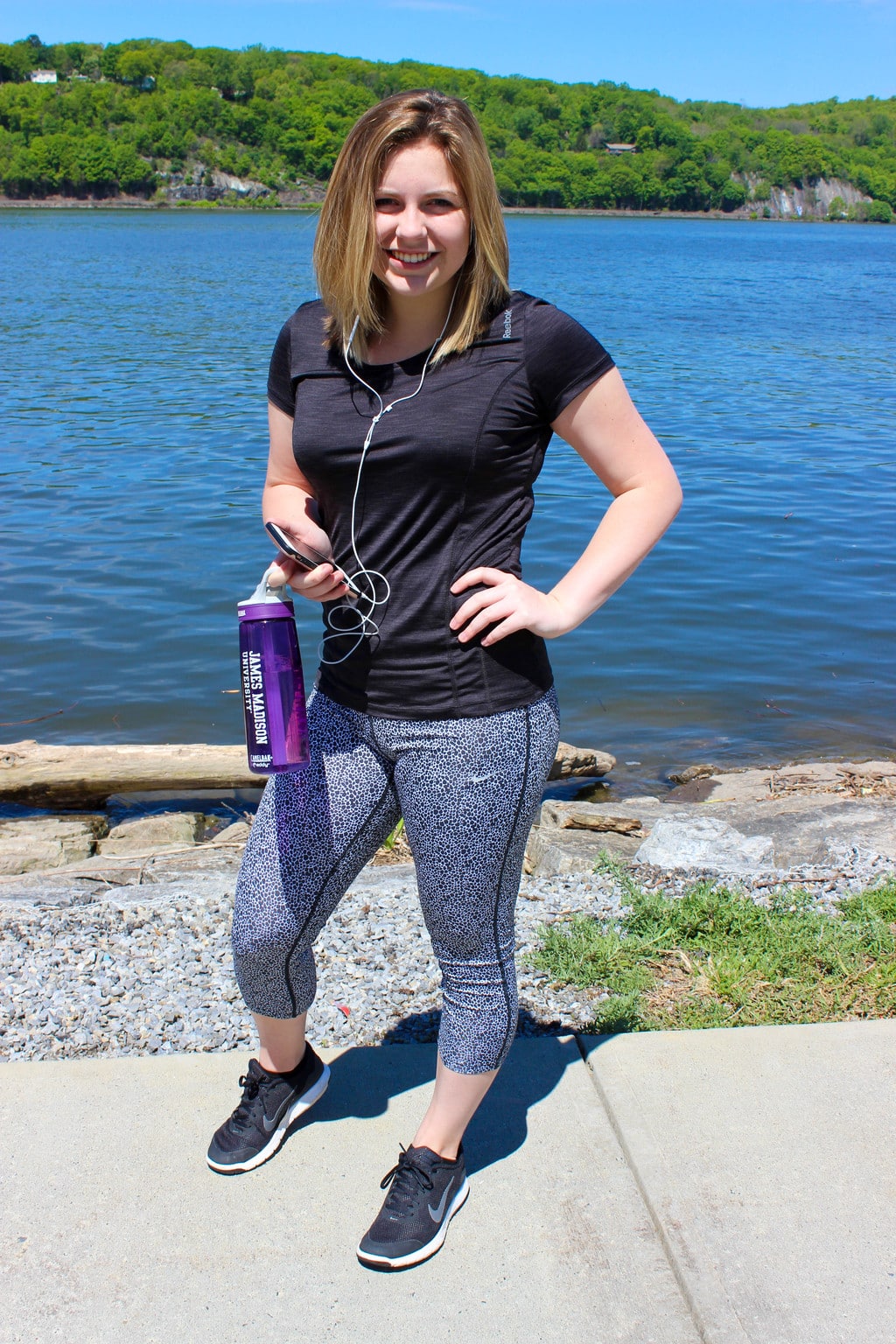 Lindsey 101

Name: Lindsey
Year: Sophomore
Major: Communication Sciences
Minor: Exemplary Education
School: James Madison University
Hometown: Poughkeepsie, NY
Let's Talk Fashion

Who or what inspires your workout style?
"I'm really into Khloe Kardashian's new workout style because I like how she mixes patterns and I also like seeing what people around campus are wearing so I can get daily inspiration on what to wear."

Where do you like to shop?
"Forever 21, Marshalls, and T.J. Maxx because they have really cute but cheap clothes, and also Urban Outfitters if I'm looking to splurge."
How would you describe your sense of style? "Classic. It's pretty simple but it can also be described as preppy-casual. But mostly I just wear what feels comfortable but still looks cute."
Why did you choose this particular outfit?
"Because it's really comfy, and perfect for a hot day like this. Plus I plan on working out later so this outfit is great for that, or even [just] running errands like I've been doing today."
What fashion advice would you give other students looking to improve their style?
"Wear whatever you feel comfortable in and whatever makes you feel beautiful! And you'll always look great if you have confidence in yourself and your outfit."
What are your favorite trends right now?
"Mesh, athleisure, and fashionable workout clothes."
Do you have any favorite fashion designers? "Kayne West because his stuff is really trendy yet simple."
What do you do for fun? Do you have any unique hobbies or interests? "I like to go to the gym and make pottery."
If you could raid anyone's closet who would it be and why?
"Blake Lively because I'm obsessed with all the dresses she wears on the red carpet, especially the one she wore recently to the Met Gala."
Elements of Lindsey's Outfit
1. Printed Athletic Pants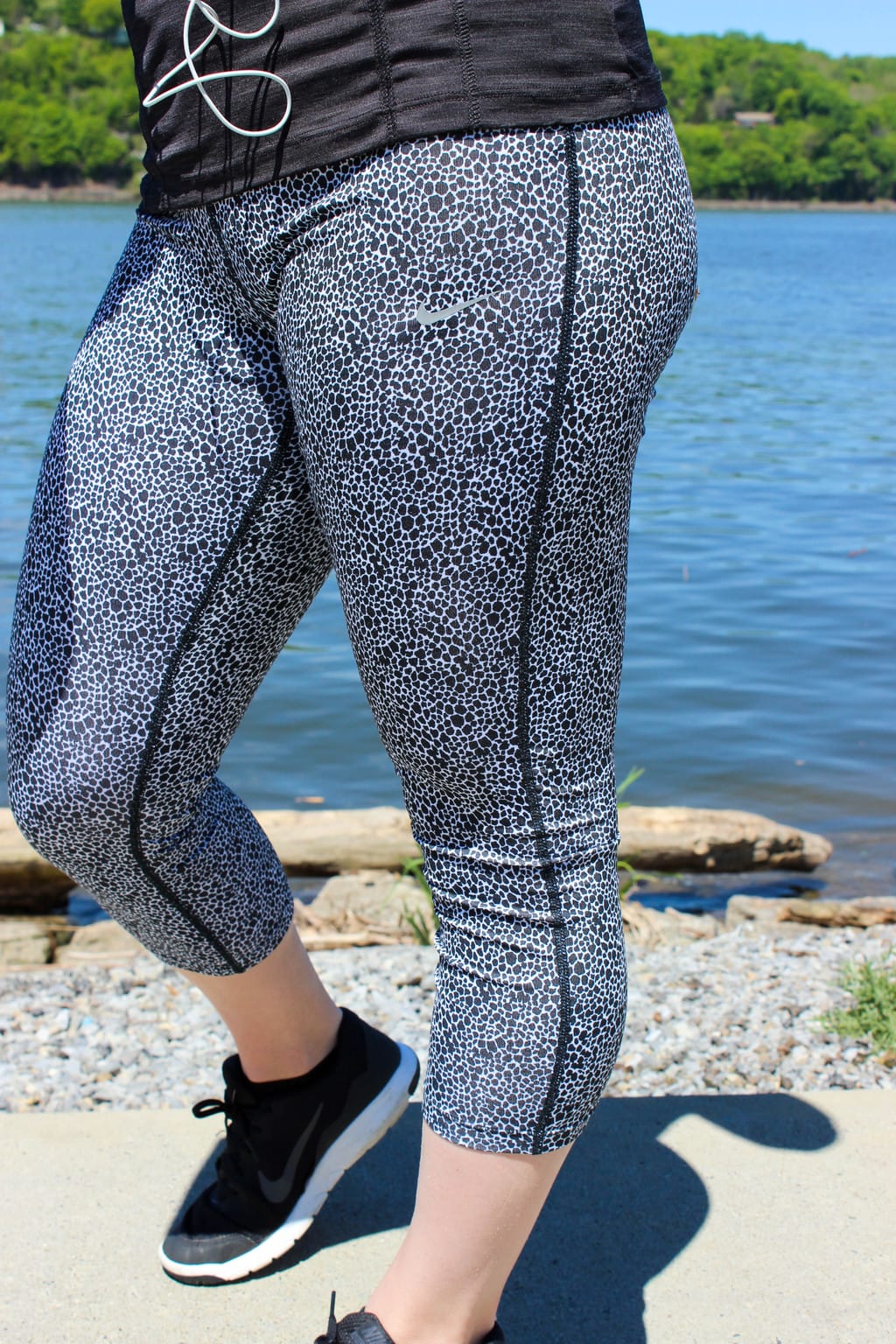 Lindsey's printed Nike pants caught my eye immediately. Black and white is a great go-to color combination to spice up any workout outfit, and it goes with absolutely any top and shoe combo.
2. JMU Camelbak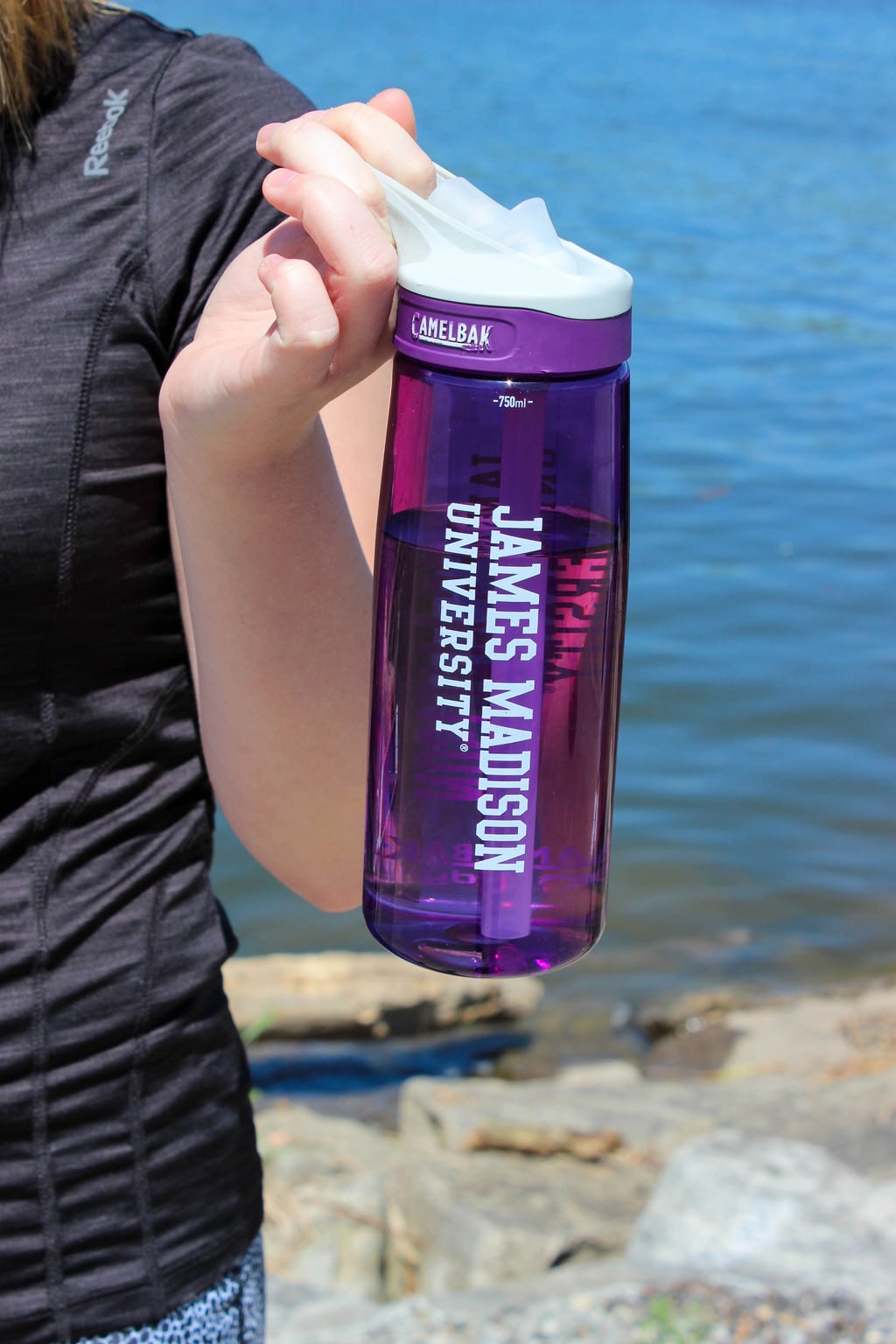 Staying hydrated is important, especially during the hot weather months! College Camelbak water bottles can usually be seen all over most campuses and here Lindsey is showing her school spirit with her JMU one.
3. Nike Trainers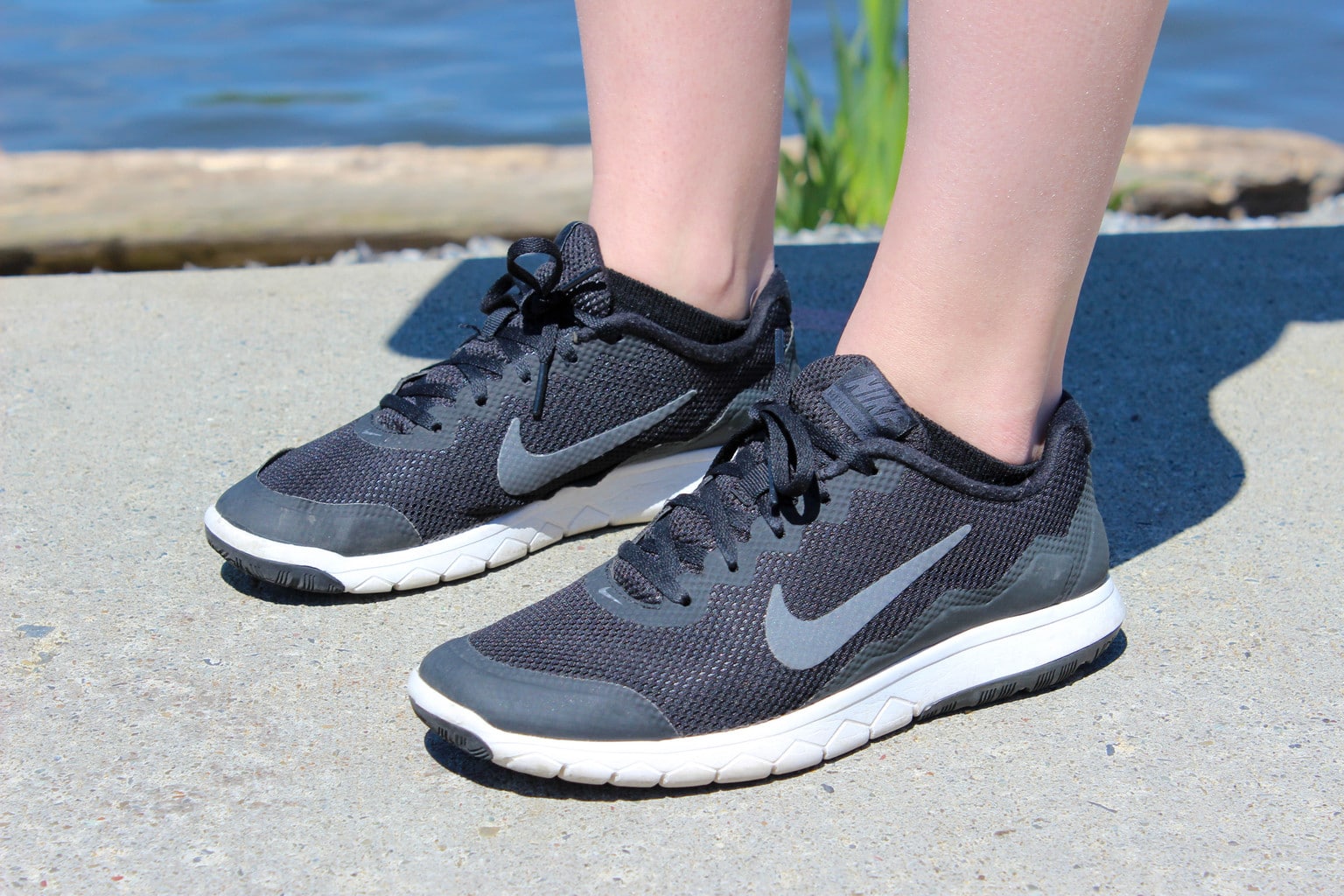 These shoes are so simple, yet the perfect addition to Lindsey's outfit; black shoes go with everything. These would be just as great for the gym as they would for an athleisure outfit.
What do you think of Lindsey's look?
Would you wear her patterned pants? Do you like her college water bottle? Comment below!