Georgia College is feeling more and more like fall every day and we are all loving it. Although today was too warm to start dusting off boots and leggings, Ilse's outfit screams fall. Her white flowy dress paired with a colorful statement scarf made her stand out as she was clearly enjoying one of the last warm days.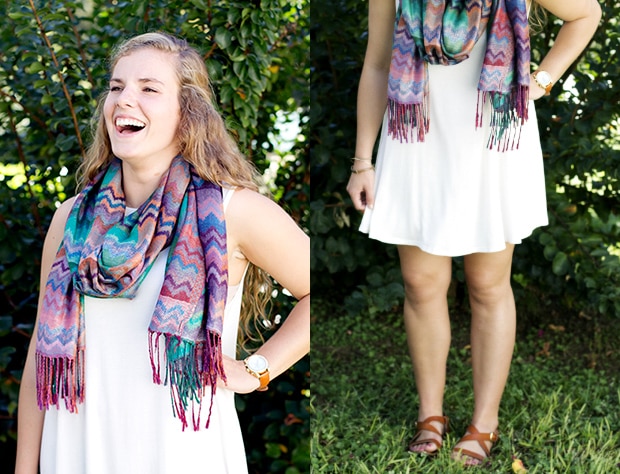 Ilse 101
Name: Ilse
Year: Freshman
Major: Athletic Training
Let's Talk Fashion
Who or what inspires your style? "Probably my sister. I get a lot of my style ideas from her."
Where do you like to shop? "Target, Old Navy, T.J. Maxx, and I absolutely love H&M."
Why did you choose this particular outfit? "I chose this because I really love scarves and when I create outfits, I have a goal to look effortlessly put-together, while in reality, I probably put a lot of effort into it."
What fashion advice would you give to other college students looking to improve their style? "Just wear something you feel comfortable in. Being comfortable is a really big thing for me."
What are your favorite trends? "Scarves always. I also really like dresses with tights and boots."
Do you have any unique hobbies or interests? "I like to be outside, and hiking and camping… and Netflix."
If you could raid anyone's closet, who would it be and why? "I would probably raid H&M if they had a closet. Their store has good quality clothes for a good price and you can make anything out of the pieces of clothing you buy there, so I am free to make their clothes all my own."
How would you describe your sense of style? "It's pretty casual, but slightly on the dressier side when I try. I guess it would be called sophisticated, yet casual."
Elements of Ilse's Outfit:
1. White Dress + Statement Scarf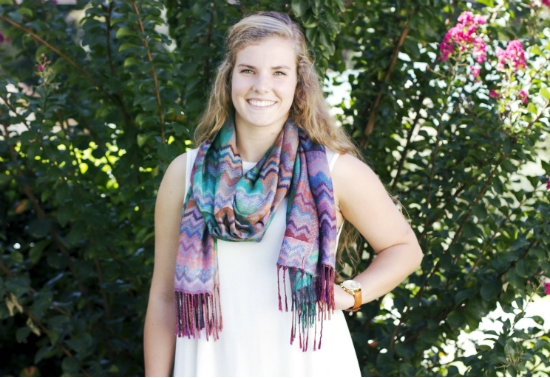 Ilse's white dress is light and comfortable, while simultaneously being fashionable and versatile. The flowy cut of her dress shows off her sophisticated, yet casual style. The best part is that she found this dress at one of our favorite stores, T.J. Maxx!
This scarf is my favorite part of Ilse's outfit. She told me she got this scarf in Thailand. The combination of pattern with bright colors goes perfectly with her white dress. Talk about a unique and personal touch!
2. Bling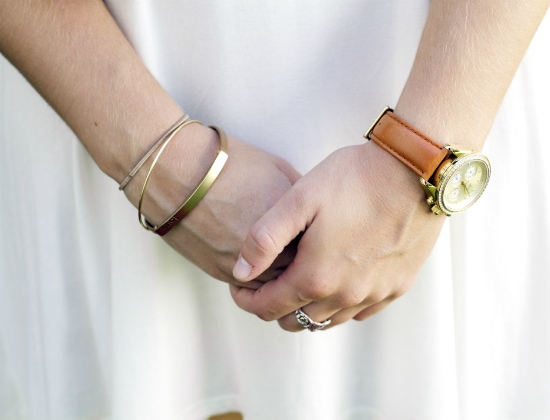 Ilse's bling adds a nice, sophisticated touch to her pretty fall outfit. While we were talking, her accessories kept catching my eye. Her ring from Atlanta's Yellow Daisy Festival and watch from Amazon are great everyday picks. I also love how her gold bracelets add a classic touch to her outfit.
3. Sandals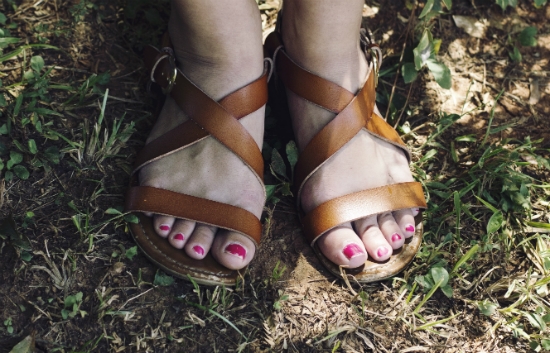 Sandals are such a wonderful way to tie together a summer-to-fall transition outfit. Ilse's neutral Target strappy shoes complete her outfit with a tasteful touch of summertime. They are comfy enough to keep her outfit looking effortless, yet they perfectly tie together her whole look.
What do you think of Ilse's outfit?
Are you ready to start dressing for fall? Do you love her scarf from Thailand? Comment below and let me know what you think!