Eliza obviously has a knack for tailoring fall trends to her own style. Here, she takes the grunge look and adds a twist of her own personal taste, making for a fiercely fresh casual fall ensemble.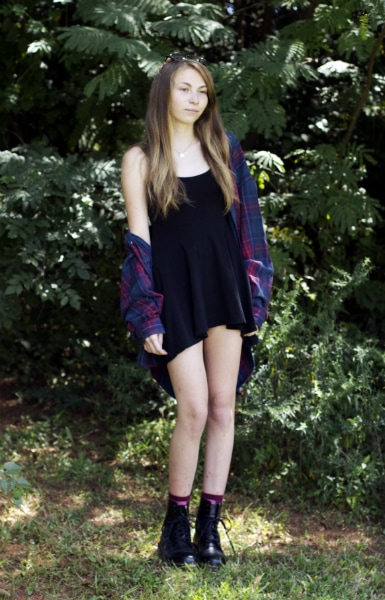 Eliza 101
Name: Eliza
Year: Freshman
Major: Undeclared
Let's Talk Fashion
Who or what inspires your style? "I'd have to say probably Tumblr and social media in general."
Where do you like to shop? "I love Free People, Urban Outfitters, thrift shops, and shopping on the internet."
Why did you choose this particular outfit? "I really did not want to wear pants."
What fashion advice would you give to other college students looking to improve their style? "You can take inspiration from what others wear, but don't let what others say about your outfits define your style."
What are your favorite trends? "I love fringe, matching shorts and shirts like T. Swift, Doc Martens, lace bralettes, layering necklaces, [and] tie dye."
Do you have any unique hobbies or interests? "I like to draw and shop online and take pictures of clouds. I like to be wild and crazy."
If you could raid anyone's closet, who would it be and why? "Vanessa Hudgens. Her outfits are always on point. Always."
How would you describe your sense of style? "Although my style seems to vary by the day, I generally love going for a soft grunge/boho look."
Elements of Eliza's Wardrobe
1. Black Dress + Flannel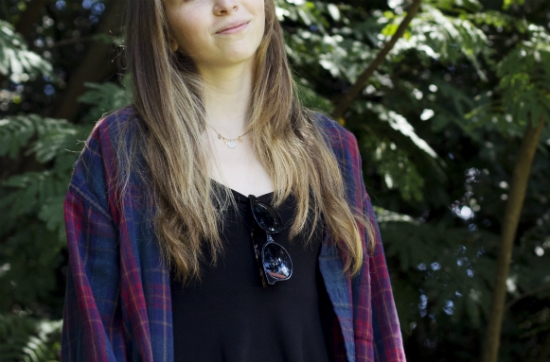 Eliza's neutral-colored dress paired with a large, colorful flannel makes her outfit look trendy and perfect for fall.
2. Doc Martens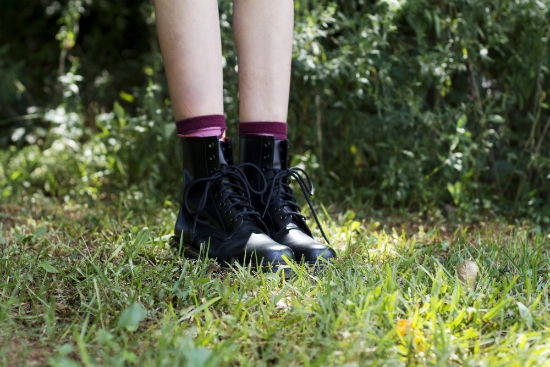 Eliza told me that she adores Doc Martens – she's definitely a girl after our own hearts! She said she recently bought these shoes and is determined to make them work with any and all of her outfits. The black matte color of the shoes gives her outfit a grunge look and works so perfectly with her dress/flannel combo.
3. Accessories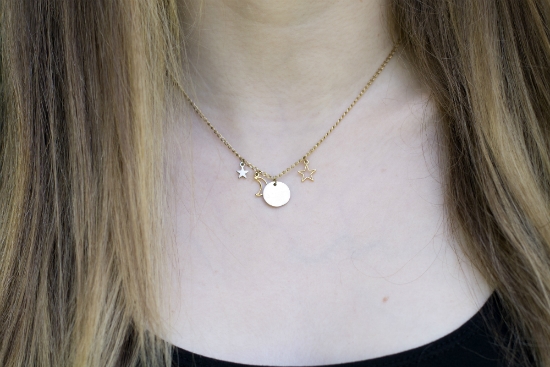 Eliza's accessories consist of simple bling and stylish sunglasses; they're the perfect finishing touches to complete her grungy fall look. Her simple necklace is a nice, subtle addition to outfit.
What do you think of Eliza's outfit?
Do you ever rock flannels with simple dresses? Are you guys loving dainty jewelry as much as we are this season? Would you wear Eliza's look? Comment below and let us know what you think!