Alex has crafted the perfect look for school that is comfortable, yet still trendy. This girl isn't willing to sacrifice fashion for comfort – instead, she's created a look that's the best of both worlds. Her professional and put-together outfit keeps her looking and feeling great during a day of classes. Read on to learn more.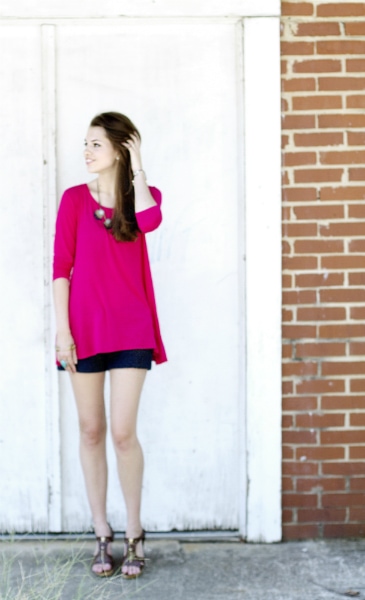 Alex 101
Name: Alex
Year: Sophomore
Major: Mass Communications
Let's Talk Fashion
Who or what inspires your style? "A lot of it is Pinterest. I like a lot of Carrie Underwood['s outfits] and simple style; [I prefer] a clean comfy look."
Where do you like to shop? "I really like to shop at J.Crew, Lucky Brand, Banana Republic, and Jack & Milly."
Why did you choose this particular outfit? "It's comfy but it's still classy."
What fashion advice would you give to other college students looking to improve their style? "Go on Pinterest, look up people who you like, and pick out their outfits."
What are your favorite trends? "Peacoats, comfy shirts, and statement necklaces – they dress up any outfit."
Do you have any unique hobbies or interests? "I like writing and blogging."
If you could raid anyone's closet, who would it be and why? "Carrie Underwood's closet. She's petite and small and dresses up even in the summer. She doesn't just wear shorts and a tank top all the time."
How would you describe your sense of style? "Simple and clean, yet comfortable."
Elements of Alex's Outfit
1. Bright Pink Shirt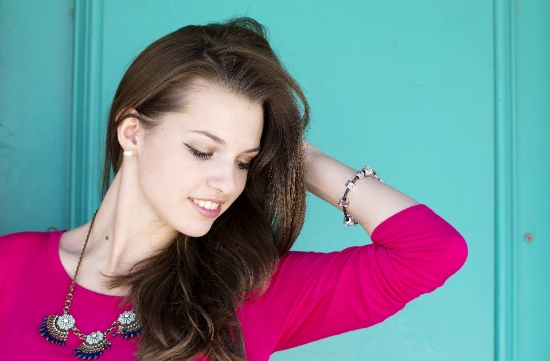 Alex's hot pink, locally-purchased shirt pops boldly against her navy shorts. The summery color of her shirt is sure to make her stand out on GC's green campus.
The best part about this shirt? Its lightweight fabric means its long sleeves work even in the Georgia summer heat. Flowy shirts like Alex's are a must-have for any college student's wardrobe.
2. Navy Shorts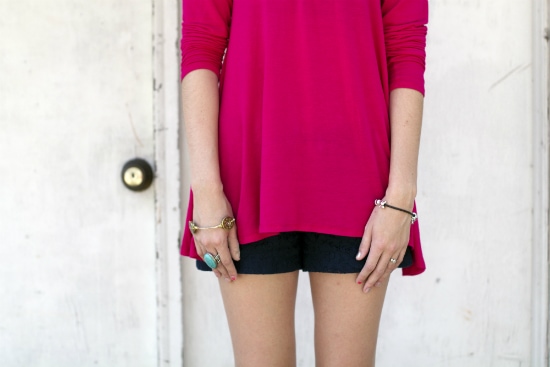 Alex's navy T.J. Maxx shorts are too cute. They are simple, chic, and contrast well with her bright shirt. If you don't have a pair like these in your closet, you need to grab some and fast.
3. Mixed & Matched Bling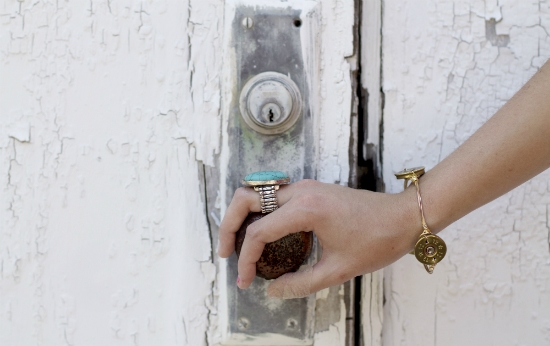 Alex knows how to create a killer accessory combo. Her statement necklace (seen 2 photos above) really does make a statement; it contains navy hues that tie the whole outfit together. Her turquoise ring (above, here) goes perfectly with her necklace.
I also love that Alex isn't afraid to mix metals. Her locally-purchased shotgun shell bracelet and silver Pandora bracelet, as well as her necklace and ring, add multiple metallic hues to her outfit.
4. Neutral Wedges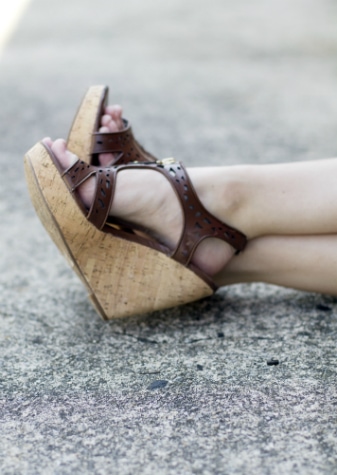 Neutral wedges are a summertime must. A single pair of these stylish shoes can go a long way, working with an endless combination of outfits!
Alex prefers wedges over heels because they are a little more comfortable. These cutout wedges give her outfit extra style without making her look overdressed for class.
Would you wear Alex's bold pop of color?
What do you think about mismatched metals? How are you making the fashion transition to fall? Give us a shout below and let us know what you think!