Keyra's outfit was exciting to see on a gray day when most students were bundled up for stormy weather. I first noticed her as a bright pop of color amidst the fog. Read on to learn about her fun approach to style.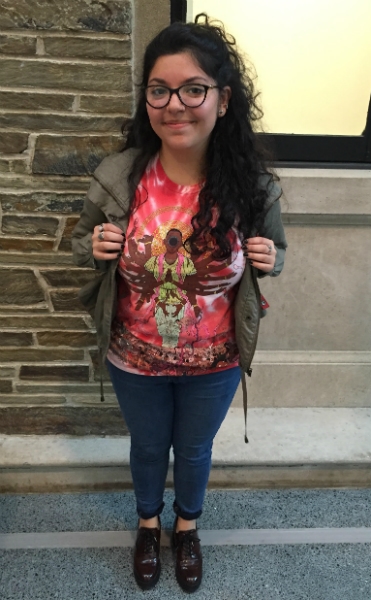 Keyra 101
Name: Keyra
School: Cornell University
Year: Freshman
Major: History and English
Let's Talk Fashion
Who or what inspires your style? "I'm from NYC and I usually hang out around the Village. The people I see in the Village inspire my style. [Also,] I don't necessarily mimic her, but I'm inspired by Vanessa Hudgens in terms of the colors she wears."
Where do you like to shop? "Zara, Free People, and Urban Outfitters."
Why did you choose the outfit you're wearing today? "It's comfortable and none of the pieces are the same color. I like to match without matching by wearing colors that complement each other."
What are your favorite trends right now? "Cuffing up pants and rolling up t-shirts. I also like flannels. Flannels are in. I also like funky socks."
What fashion advice would you give to other college students? "Choose one piece of clothing that doesn't seem super lounge-like or something small to make you look good without a lot of effort.
"
What would you consider as closet essentials? "Skinny jeans, a funky t-shirt, a nice jacket that isn't a coat, and a statement piece of jewelry that you always wear."
Do you have any unique hobbies or interests? "I write a lot, shop, watch a lot of documentaries, and listen to music."
Elements of Keyra's Outfit
1. Statement Tee & Jewelry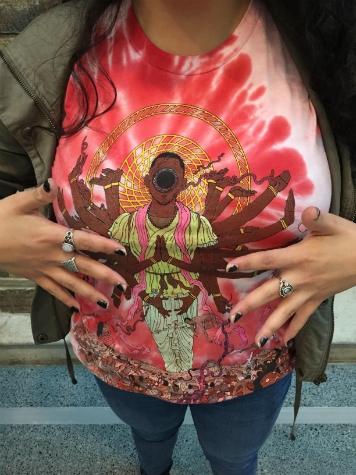 Keyra's statement tee is the main focus of her outfit not only because of its bright red color, but also thanks to its intricate print. The print alone makes you take a second look. Her jewelry adds to, rather than distracts from, the shirt and draws attention to her black nail polish.
2. Heeled Booties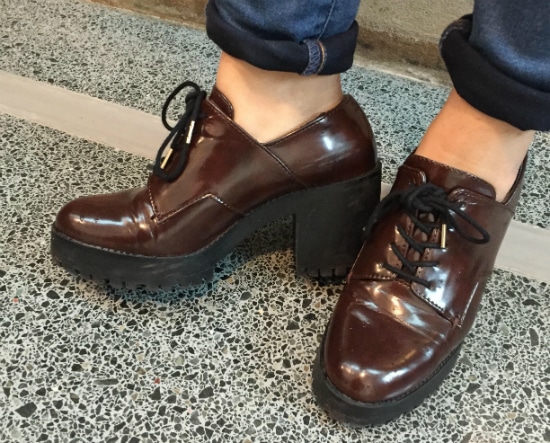 A perfect choice for fall, Keyra's lug sole booties are a practical and trendy addition to her ensemble. The oxblood hue is reminiscent of the changing leaves and complements the color palette of her look.
3. Classic Backpack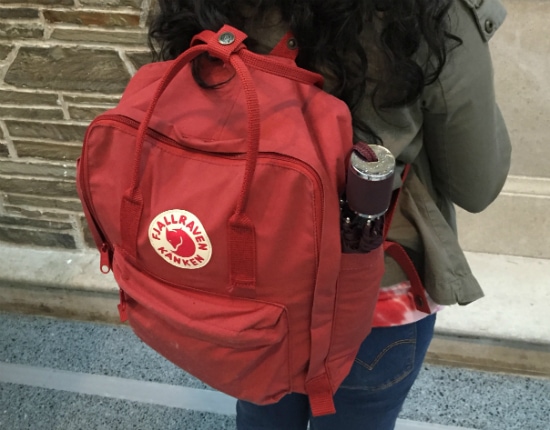 Keyra's backpack "matches without matching" her shirt and acts as a pop of color. With enough space to hold a much-needed umbrella, her backpack is both convenient and cute.
What do you think of Keyra's outfit?
Do you love to "match without matching?" Would you rock her backpack and booties? Comment below to share your thoughts with us!