Over spring break, I was lucky enough to travel to Pennsylvania and visit my one of my best friends at her school, Bryn Mawr College. That's where I ran into a stylish sophomore named Marea. I arrived during a week where the weather had significantly warmed up, and she was happy to show off her comfy and cute spring look.
Marea 101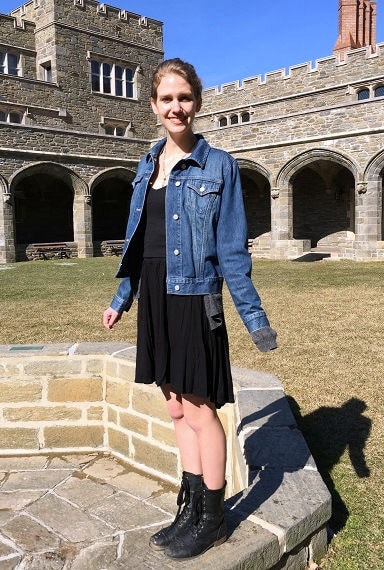 Name: Marea
School: Bryn Mawr College
Year: Sophomore
Major: Psychology
Hobbies: Dancing, watching TV, hanging out with friends, knitting, writing
Let's Talk Fashion
Who or what inspires your style? "I really admire Perrie Edward's style. She's from the British girl group Little Mix. I also just finished American Horror Story: Coven, so Misty is my new fashion icon."
Where do you like to shop? "Forever 21, H&M, Topshop, and Urban Outfitters."
How would you describe your style? "Comfortable with lots of flannel."
What fashion advice would you give to other students looking to improve their style? "Wear whatever makes you happy and comfortable, and if you do that you'll feel better about your personal style. Don't worry about what others say because your opinion is the most important."
What are your favorite trends right now? "I like flannel with everything, especially crop tops and high-waisted bottoms."
Do you have any favorite fashion designers? "If I had to pick, I would say Betsey Johnson. All her designs are super-interesting and so different."
If you could raid anyone's closet, who's would it be? "Perrie Edwards, Ellie Goulding, or Cara Delevingne."
Elements of Marea's Outfit
1. Chain Necklace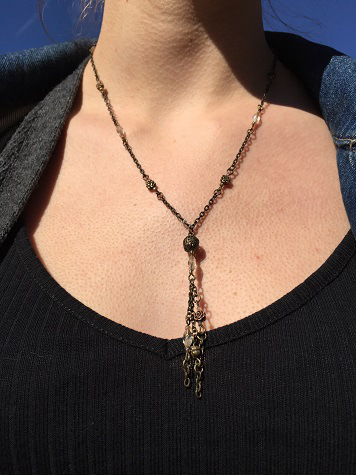 I have always been drawn to delicate jewelry, and Marea's necklace is exactly the sort of piece I adore. It's simple but brings the whole look together by adding a cute boho feel.
2. Jean Jacket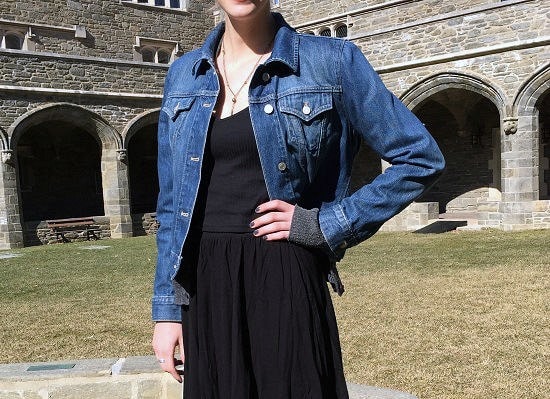 Marea's outfit would be extremely monochromatic if it wasn't for her denim jacket. This piece adds visual interest to the look and is also is an excellent way to transition your wardrobe from winter to spring.
What do you think of Marea's springtime look?
Would you wear her outfit? What do you think about denim jackets? Share your thoughts in the comments section below!