This post may contain affiliate links, which means we may receive a commission if you purchase through our links. Please
read our full disclosure here
.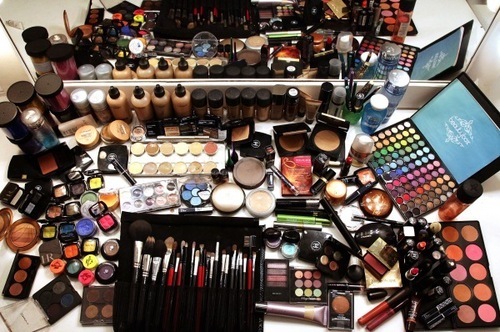 Have you ever been bored with your beauty look or unsure how to wear your hair? Or have you ever wanted to find out whether a new product actually works before you buy it? If any of the former are true, or if you're just into hair and makeup, YouTube is a great resource for both answers to your beauty questions and entertainment.
Unsure where to begin? This post highlights five of YouTube's best and brightest stars of the beauty world: these lovely ladies will provide makeup tutorials, product reviews, and hairstyle how-tos, all in the form of vlogs. Just think of them as your super knowledgeable, beauty-conscious new friends!

Michelle Phan (MichellePhan)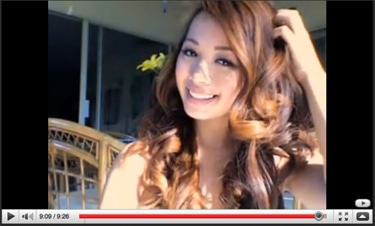 Michelle Phan is one of YouTube's most well-known beauty personalities. Her videos are extremely professional and perfectly edited, focusing almost exclusively on makeup. Michelle's tips and tutorials range from basic, like a fresh, five-minute face, to specific and wild, like her Lady GaGa-inspired transformation. If you're wondering what makeup to wear to that special event, check out Michelle's channel–chances are she has a video on it! And she gets bonus points for her soothing voice!
Noteworthy Videos: Airplane Makeup Tutorial, Makeup for Glasses, Lady GaGa Poker Face Tutorial.

Elle Fowler (AllThatGlitters21)
Elle's channel is very beauty-focused. She talks makeup, beauty products, and nail polish. The great thing about Elle is that the looks she features on her channel range from experimental and crazy (think rainbow and emerald eye shadow!) to neutral and classy. Her most recent video is the perfect lead-in to summer: a bonfire on the beach tutorial. Elle's channel is full of practical, pertinent tips, perfect for any college girl.
Noteworthy Videos: Back to Class Look, Products I Regret Buying, Color Mania – Bright Rainbow Eyes.

Samantha Maria (BeautyCrush)
There's only one word to describe Samantha Maria, aka Beauty Crush: adorable. From her British accent to her sweet, bubbly personality, Samantha and her videos will pull you in! Though she's most definitely a beauty maven, her channel is very diverse in terms of content. Sam will teach you how to do your makeup like some of today's hottest celebrities–her videos are always up to date and on-trend, usually featuring looks from music videos, but she also touches on fashion trends, hairstyles, and product reviews.
Noteworthy Videos: How To: Foundation, Contour & Highlight, Rihanna Series – 'Hard' Video Makeup Tutorial, Get Pretty Quick Tips.

Imogen (FoxyLocksExtensions)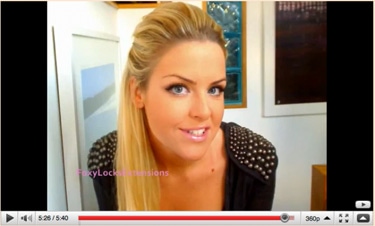 Not surprisingly, Imogen of Foxy Locks Extensions features a plethora of hair how-tos in her YouTube vids. Imogen sells her own line of hair extensions online, so there are a variety of videos on clipping in, caring for, and styling extensions and long hair. Yearning for Blake Lively's loose, glamourous waves? Imogen has a tutorial on getting Blake's, as well as other celebrities' hair and makeup looks just right. It's not all about hair though! The FoxyLocksExtensions channel also has videos on nail care and design.
Noteworthy Videos: How To: Grow, Care, & Paint Your Nails, My Hair Care Secrets, Tips, and Products, Quick, Easy Beyonce 'Single Ladies' Hair Tutorial.

Trish (BritPopPrincess)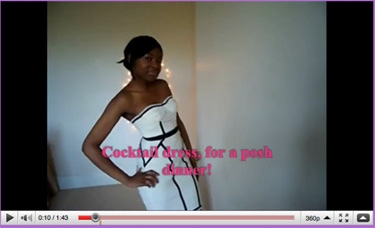 Trish's channel is more fashion-focused than those of the previous gurus on this list, but her advice is equally invaluable. She still offers archived hair and makeup tutorials, but also gives specific fashion advice and provides peeks at her adorable wardrobe. If you want some new ideas on how to put outfits together, suggestions for what to wear to events, or just want a look at some non-American fashion trends, turn to BritPopPrincess!
Noteworthy Videos: Skin Care Regime: Dark Spots, Dry Skin, Less is More!, Primark Shopping: 7 Great Tips, Fashion Looks for Small Boobs.
What do you think?
Who are your favorite YouTube stars?! Were they featured on this list? Where do you get your beauty advice? Let us know with a comment!