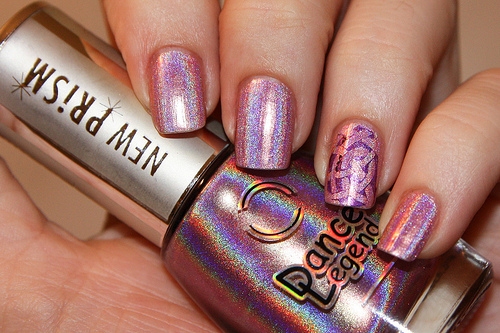 From glitter and metallic to matte and foil finishes, nail polish trends seem to be getting more and more outrageous.
The latest rage in the nail polish world is painting your tips trippy holographiccolors, as shown above. In case you're fuzzy on the difference between metallic and holographic, the former is a color that shimmers, while holographics take shine a step further by having other colors buried underneath, which you can see in 3D, reflected in various lighting.
Though not a "true holographic" polish, Essie's "For the Twill of It", a duochrome, has a similar look to many holographic polishes and is arguably the most popular drugstore color on shelves for fall 2013. Whether your want a true holographic polish or a more subtle duochrome look à la Essie (more on the differences here), we've narrowed down our favorite holographic-look nail polishes below: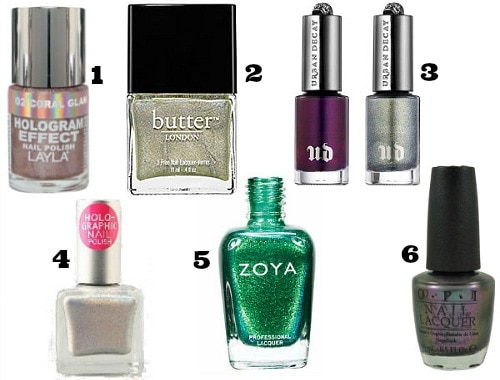 Product Information: 1. Layla, 2. Butter London, 3. Urban Decay, 4. Urban Outfitters, 5. Zoya, 6. OPI
Would you wear holographic nail polish?
Or is this look too dramatic for your taste? If you love this trend, how would you wear it? Have you tried any of the colors above? Leave a comment below and let us know!