With summer in full swing and the weather showing no signs of cooling down, there's no question that our spring beauty regimens are no longer appropriate. Most of us lead much different lifestyles in the summer than we do during the school year, from climate changes to different hobbies (hours by the pool, anyone?), so while some products can be used from season to season, others need to be added to accommodate the unique beauty challenges posed by summer weather.
So whether you're spending the summer soaking up the sun or clocking in long hours at your dream internship, read on for my top 5 beauty picks for Summer 2012.
Neutrogena Clear Face Sunblock with SPF 55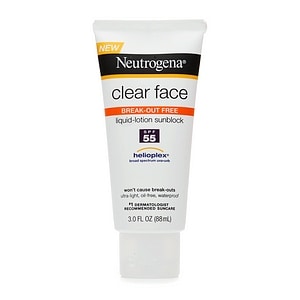 Sunscreen in a summer beauty post? Groundbreaking – I know. But it's a perpetual favorite for a reason. Even though many moisturizers and foundations have sunscreen built in, as anyone who's spent a day outside in just said moisturizer can attest, this usually isn't enough to protect your skin all day. You need a real sunblock.
While classic sunscreens tend to be very thick and leave skin feeling greasy, Neutrogena's Clear Face Sunblock is ultra-light and formulated without oils so it won't break you out. This sunscreen applies almost completely matte and absorbs quickly into your skin so it doesn't interfere with any makeup you apply after. It's even waterproof, so you can be sure it will protect your through sweaty workouts and afternoon dips in the pool. Just don't forget to reapply post-swim!
Caudalie Beauty Elixir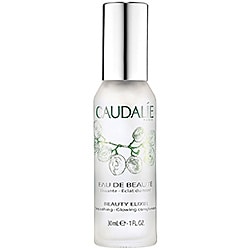 There's nothing quite as ick-inducing as walking out from a cool, sometimes even chilly, air conditioned building into the sweltering, humid, sauna-like heat of the outdoors. Even worse is coming back inside feeling sticky and less than fresh. Gross!
Fortunately, when a midday run through the sprinklers or a shower isn't an option, the Caudalie Beauty Elixir is the quickest and easiest way to cool down no matter where your day takes you. This part-toner, part-serum is packed full of essential oils that work to keep your skin bright and balanced. Spritz it on throughout the day whenever your skin needs a pick-me-up, or if your makeup needs some refreshing. I swear, you'll feel like you just got back from a day at the spa. With just a couple sprays you'll not only look radiant, but you'll feel it, too!
L'Oreal Studio Secrets Magic Skin Beautifier BB Cream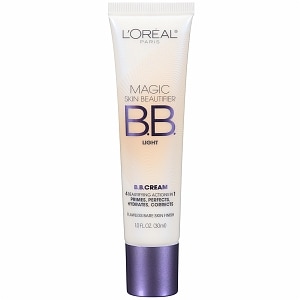 After gaining extreme popularity all across Asia, BB creams have made their way to America. In case you haven't read our in-depth article on bb creams, here's the deal: these "ultimate multi-taskers" work to prime, moisturize, and even conceal all in one. And unlike typical foundations or tinted moisturizers, BB creams offer skincare properties to soothe and hydrate skin.
I've tried BB creams at both high and low price points and found that the L'Oreal Magic Skin Beautifier BB Cream works the best and is perfect for summertime. It's lightweight and blends into a flawless yet natural finish. While it doesn't cover every imperfection, it evens out my complexion and makes me look put-together without the need for any other makeup. It never looks cakey and holds up extremely well in humidity and heat.
Revlon Just Bitten Kissable Balm Stain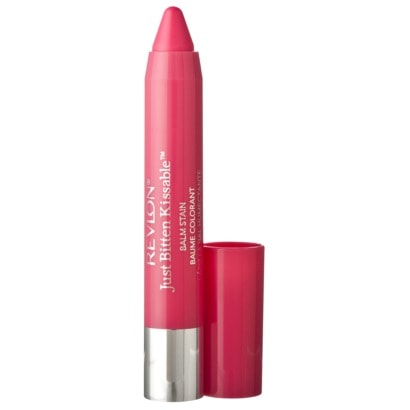 We all know how popular neon and bright colors are this season, so why not try the trend on your lips (and your eyes, too)? If you're not used to wearing bright lip colors, try a more natural, but definitely saturated wash of color in the form of a lip stain.
Revlon's Just Bitten Kissable Balm Stain isn't like a typical lip stain. Instead of being water-based like most stains, Just Bitten is a gel formula, which means it applies smooth and won't dry out your lips. While every other stain I've tried dries matte, this one leaves a moisturizing and glossy finish that lasts for hours. This product is foolproof and is the perfect quick way to brighten your whole look! Oh, and did I mention it comes in 12 gorgeous shades? From bold to barely there, you should have no problem finding the perfect color for you.
Aveda Sun Care Hair and Body Cleanser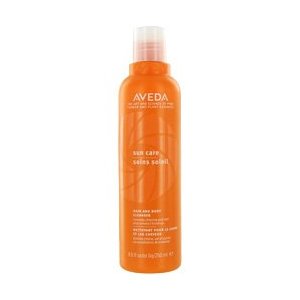 Days spent on the beach not only mean fun in the sun, but the added bonus of getting those sexy, windswept "beach waves" we all covet. But alas, no matter how good your hair looks after a dip in the ocean or pool, the resulting salt or chlorine build-up can seriously damage your locks.
So after I hit the pool or beach, I make sure to get that gunk out of my hair with my favorite product: Aveda's Sun Care and Body Cleanser is gentle enough to use on color-treated hair yet strong enough to remove all the stuff that could leave your locks dry and damaged. You'll love how clean and smooth your hair will feel after using this, not to mention how amazing it'll smell, too!
What do you think?
Would you or have you used any of the products I mentioned? What would you add to the list? How is your summer beauty routine different from other seasons? Leave a comment and let me know, I'd love to hear your thoughts!