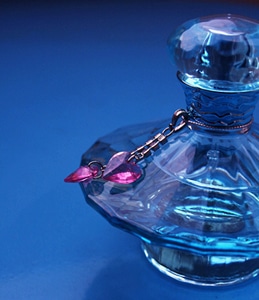 We all know that the way you dress can show off who you are, but far too often, the way you smell is only an afterthought.
But think about this: smell is the strongest sense tied to memory! The way you smell can say just as much about you as the way you dress, and you should pay just as much attention to it as you do your wardrobe.
So, play around with fragrance–find your signature scent!
I realize perfume can get pretty pricey, and all of these perfumes may not fit into your college budget, but there are always lots inexpensive alternatives at stores like Victoria's Secret or Bath & Body Works. You can also invest in a sample size, body mist, or lotion of your favorite scent to save money! If all else fails, save a place for perfume on your holiday wish list!
These are my top 5 fragrance picks for some of the fun scenarios you'll encounter on campus.
Scenario 1: Big Presentation

Desire: Confidence, intelligence, and some good luck!

Scent: Sophisticated.

Try: Ralph Lauren Romance.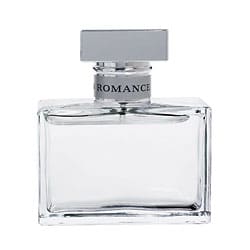 Ralph Lauren Romance is the ultimate in sophistication and class. The scent is clean, timeless, and beautiful.
If you're trying to project a stylish, refined vibe, go for Romance. It's a floral fragrance that features rose, white violet, day lilly, patchouli, and ginger, just to name a few notes. Liquid classiness, Romance will give you all the confidence you desire.
Get Yours: Ralph Lauren Romance is available at Nordstrom.
Scenario 2: Date

Desire: Attractive, confident, sweet.

Scent: Confectionery.

Try: Aquolina Pink Sugar.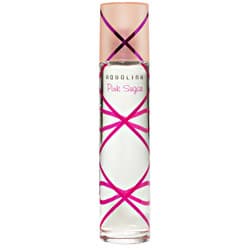 Studies show that guys love the scent of vanilla. My studies show that college guys love the smell of Pink Sugar.
If you haven't tried Aquolina Pink Sugar, now is the time! It's a sultry-sweet scent that smells just like fresh-spun cotton candy and vanilla. I use Pink Sugar hair perfume, and have recommended the fragrance to friends, and we've all gotten rave reviews from the boys. They love it.
Pink Sugar is definitely sweet, (and because of this, probably not something you'll want to wear every day) but it's perfect for that fraternity formal or hot date with your special someone!
Get Yours: Aquolina Pink Sugar is available at Sephora.
Scenario 3: Finals Week

Desire: Knowledge, memory, calm.

Scent: Fresh, but subtle.

Try: Zents Petal Eau De Toilette.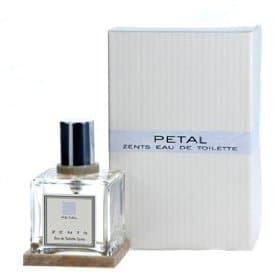 Zents fragrances are special, but subtle. They use natural ingredients like shea butter and essential oils to create a thereputic experience through their scents, all of which can be layered for unique "custom blends."
Zents are perfect for those of you who usually don't wear perfume, or are sensitive to scent–they were created to be gentle, and are loved by those who are usually very sensitive to fragrance! I know this to be true–my dad is extremely scent-sensitive, and my mom and I both wear Zents' Sun perfume without complaint from him!
I picked Petal for finals, but Zents Eau De Toilettes come in ten different fragrances, all of which would be perfect alone or in combination for a spritz on the wrist before that final exam.
Get Yours: Zents Petal Eau De Toilette is available at Zents.com.
Scenario 4: House Party

Desire: Casual, cute, fun.

Scent: Fruity.

Try: Live Luxe Jennifer Lopez.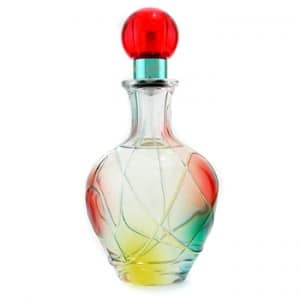 I know what you're thinking: Celebrity perfume? Psh! No way. I thought the same thing, until a friend gave me a bottle of Live Luxe by J.Lo for Christmas last year.
Not only is the bottle totally adorable on my desk, this perfume actually smells great. It's the definition of flirty and fruity with notes such as pear, melon, honeysuckle, peach, and freesia, but it doesn't smell juvenile, or overly-sweet. Live Luxe is a perfect, light scent for any casual occasion where you just want to have fun and smell good! Great for party nights.
Get Yours: Live Luxe by J.Lo is available on Amazon.
Scenario 5: Lazy Sunday

Desire: Relax, chill, lounge.

Scent: Soft floral.

Try: Philosophy Pure Grace.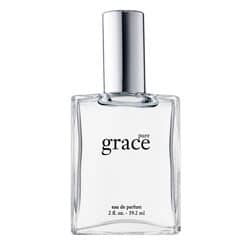 Pure Grace is actually the softer little sister of Philosophy's best-selling Amazing Grace fragrance. A subtle, calming scent, Pure Grace is great for those lazy, lounging, homework Sundays when you've got nothing major going on.
The notes of the fragrance, bergamot, water lily, lavender, jasmine, cool greens, and musk, mix seamlessly together to create a scent that's comforting and fresh. It's hard to pick out any of the notes specifically, because Pure Grace is such a nice, soft blend. If you want something pure and simple, pick Pure Grace for those Sunday afternoons.
Get Yours: Philosophy Pure Grace is available at Sephora.
What are your thoughts about scent?
Do you girls have a signature perfume that you ALWAYS wear, or do you like to switch it up? What's your favorite scent? When do you wear perfume? Let us know in the comments!