If you're anything like me, you have hair ADD – meaning that you're always wanting to switch things up and try out new and different hairstyles. And good news: These past few months have produced quite a few new hairstyle trends to inspire your next trip to the salon.
To get you thinking about your next cut, I've collected photos of this season's hottest hairstyles, as well as info on how to choose the right style for you. Read on and soak up the inspiration!
1. Bangs: As seen on Lea Michele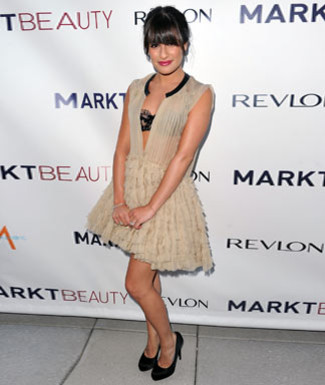 Lea Michele created a bang (pun intended) with her new haircut this season. Before, Lea just had long layers, but by adding bangs, she looks a million times more chic and grown-up.
Are bangs right for you?
If you're not sure if you're ready to commit to bangs, you can have your hairstylist cut some short layers around your face for the half-bangs effect. Another alternative is to cut your bangs long, like Lea's, so that if you're not feeling them some days, you can just sweep them to the side. I recently cut my hair into bangs and love the effect it has created – very Zooey Deschanel.
2. Pixie Cut: As seen on Carey Mulligan
The pixie cut is proving to be this season's hottest hairstyle among celebs. Carey Mulligan first popularized this look back in spring, and the forever-chic Emma Watson caused a stir when she recently shed her long locks in favor of this fun and flirty style.
Is the pixie cut right for you?
Pixie cuts don't hide anything, so if you're thinking of trying this trend, make sure you're okay with not being able to hide behind any hair. The pixie cut can work on any face shape, so don't be scared that it won't with yours! For more tips on getting the right pixie cut, check out this article by Shine! on Yahoo.
3. Bob: As seen on January Jones
While fashion critics bemoaned the "catastrophic mess of a gown" Miss Jones was sporting at this year's Oscars, I couldn't stop staring at her perfectly-messed coif. Although many stylists deemed her hair as "bed head," I absolutely loved it!
Is the bob right for you?
This cut is perfect if you want a change but don't want to lose too much of your hair's length. This haircut can work for any face shape and hair type and adds a bit of edge to your everyday look. If your hair is straight, consider adding waves like January's for more texture and volume, and to avoid the dreaded helmet-hair look.
4. Blunt Cut: As seen on Olivia Palermo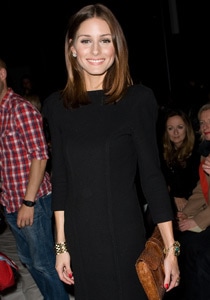 Although I am sad to see Olivia's long curled locks go, she desperately needed a change, after pretty much rocking the same exact hairstyle for years. This is a great new cut for her and is very on-trend for the season.
Is the blunt cut right for you?
The great thing about this style is that you can sport this trend no matter what length your hair is. However, for a more dramatic look, a shorter cut like Olivia's is best. You can also play around with this style by parting your hair on different sides, or in the center (as seen above), or by curling it, as well as doing braids and fun ponytails.
5. Asymmetrical Bob: As seen on Scarlett Johansson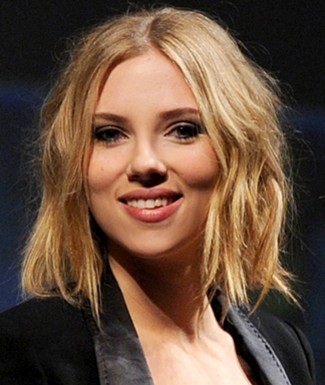 Love or hate her new cut, you have to admit: Scarlett looks gorgeous no matter what she does with her hair, and this style is no exception. It's certainly a nice change from the long wavy style that she sported for years.
Is the asymmetrical bob right for you?
This style works best for those who have a slight waviness to their hair and a texture that isn't too thin or too thick. Also, you can't tell in the picture, but Scarlett's hair is actually much shorter in the back, making this style asymmetrical.
A quick word of warning before you rush out and get this cut: As someone who sported this style for a few years, I was often annoyed at not being able to put my hair back into a ponytail, so be sure you're willing to commit. Another tip: although it may seem that shorter hair is a time-saver, I found this cut was actually more time consuming to style since the hair is so short in the back and often doesn't cooperate.
Thoughts?
What do you think of these hairstyles? Are you thinking of changing up your hair soon? What celebrity do you look up to for hair inspiration? We'd love to hear your thoughts, so let us know with a comment!