This post may contain affiliate links, which means we may receive a commission if you purchase through our links. Please
read our full disclosure here
.
Zephyr posted a great article last week on beauty products that actually deserve the hype they get. Magazines often feature those products, which is super-helpful to all of us because they actually work!
However, there are also some products that publications tout as The Greatest [blank] EVER! that seriously don't deserve that kind of praise. Here are five products that are totally undeserving of our hard-earned money:
1. Lancôme Oscillation Mascara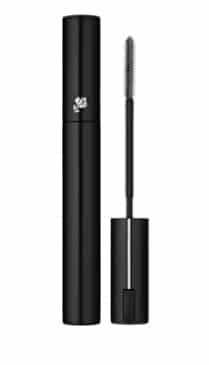 Lancôme Oscillation Mascara- $34 at Lancôme
When this mascara went on sale for one day at Sephora, it was sold out online by 6 A.M. PST. Ever since, I've been dying to get my hands on one of their vibrating wands. Last week, I saw this tube peeking out of my friend Rachel's makeup bag and decided to give it a whirl. To my horror, my lashes clumped up so badly that I had a male friend ask me what was up with my eyelashes. Ladies, when was the last time a guy ever commented on your eyelashes?! Rachel kindly informed me that the mascara was a year old, and I wanted to leave it at that. This week, I had the opportunity to try it again at Sephora. Same results: an embarrassing amount of black clumps all over my lashes. A better option would be Hypnôse ($24.50) by the same company or DiorShow Blackout ($24,) which build glamorous lashes without the mess!
2. Jergens Natural Glow Daily Moisturizer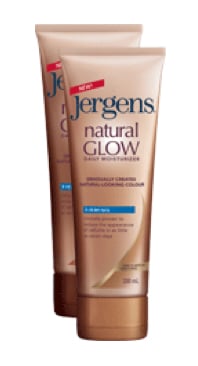 Jergens Natural Glow Daily Moisturizer-$9 at drugstore.com
Five or six years ago, this product could not be found at CVS's and Walgreen's nationwide – it was totally sold out. At its release, it truly was an innovative product. However, half a decade later, their formula hasn't changed… But the market has! Back then, a lotion that could moisturize and tan simultaneously was ingenious. Today, there are a myriad of better self-tanning lotions out there. Bottom line, Jergens' lotion provides an icky, orange color, sub-par moisture and a disgusting smell. A much better alternative is L'Oreal Sublime Glow Daily Moisturizer ($9) which delivers a perfect, even brownish color and smells amazing!
3. Maybelline Great Lash Mascara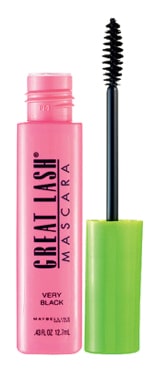 Maybelline Great Lash Mascara- $5 at drugstore.com
No list about the most over-hyped beauty products can be complete without mentioning Great Lash. Seriously, there is no nice way to put it: this mascara sucks. All it does is literally weigh down your lashes with a goopy product. For whatever reason, beauty editors and makeup artists alike love to put this down as the best mascara ever created, when it's one of the worsts that I've ever tried. Coming from a girl that's been wearing mascara daily for seven years, that's saying a lot. What's funny to me is that almost every other Maybelline mascara I've tried has worked wonders! Much better options include XXL Volume+Length ($8) or Define-A-Lash ($8.) Please, please, please, if there is one thing to take from all of my beauty articles it's NOT to buy Great Lash!
4. NARS Orgasm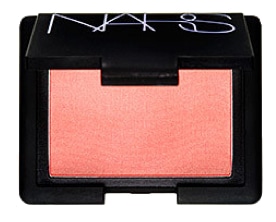 NARS Orgasm- $25 at Sephora
I'm gonna start out by saying this: NARS makes great quality products. Almost every eyeliner, bronzer, brow brush, eyeshadow, and, blush I've tried from them has been of superior quality.
So why is Orgasm on my list? It's touted as THE color that looks universally good on everyone. I expect a lot of women (including myself, unfortunately) have bought this solely because of stellar recommendations from Allure & the like. We all have different skin color, so while this may complement a few skin tones, in no way will it look good on everyone! My advice: go to Sephora or your favorite department store makeup counter and try on different blushes till you find the right color for you! Whatever you do, don't be like me at 16 years old and buy Orgasm simply because everyone says it's the greatest color ever!
5. CoverGirl Lash Blast Mascara

CoverGirl Lash Blast Mascara-$7 at Amazon.com
You've seen the ads with Drew Barrymore telling us this is the #1 mascara launch in recent history. I'm a sucker for new mascara, so I went out and bought this almost immediately as it came out. Lash Blast isn't a bad mascara, per se. It has tons of fans and many of my friends with long eyelashes love it. However, in my opinion it's just such an average mascara. It delivers good color and some lift, but also clumps like crazy and is incredibly messy to put on! A good drugstore mascara that will build crazy-full lashes is L'Oreal Extra-Volume Collagen Mascara ($15, I just bought this for $6 at my local CVS. Sorry Guys!) Whatever you do, don't invest in this incredibly mediocre formula!
What do you guys think?
Do you know of any other products that don't live up to the hype surrounding them? Tell me in the comments!