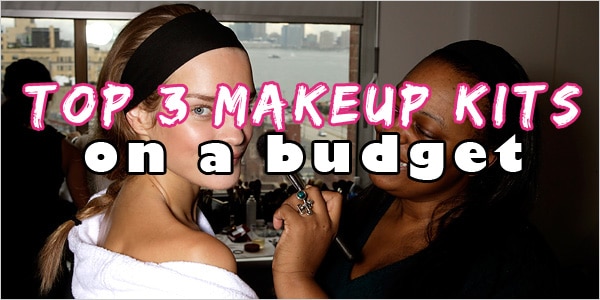 Amongst the clutter of papers and textbooks on my desk lies my little Hello Kitty cup filled with all of my makeup brushes. Over the years, I have collected and tested tons of makeup brushes from different brands. Although I don't aspire to become a makeup artist, I know that good quality makeup brushes are a crucial element in smooth, flawless makeup application.
However, good quality brushes do not necessarily have to cost a lot. Let's be real – there's no way the average college girl can or should spend over $50 on one makeup brush.
Fortunately, there are some amazing makeup brush brands that can give you the same results for a much cheaper price. So if you always wanted to collect MAC brushes but could never justify their price tags, you will love this article!
Read on to see the best budget makeup brush kits.
1. E.L.F Professional Complete Brush Set – $12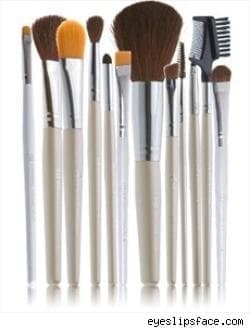 E.L.F. Professional Complete Brush Set – $12
For only $12, you can get this complete set of makeup brushes from e.l.f. Cosmetics. Although they are only a dollar a piece, many people have raved about the quality of these brushes, and the set includes everything you need to apply makeup to every part of your face.
These brushes are perfect for anyone who is starting out with makeup. Since everyone has different eye shapes, certain brushes are more necessary than others. That said, the only real way to get a feel for what you need is to test brushes out and figure out what works. So if you are unsure of what makeup brushes you want, then I would definitely consider buying this set.
2. Sonia Kashuk Deluxe Travel Brush Set $19.99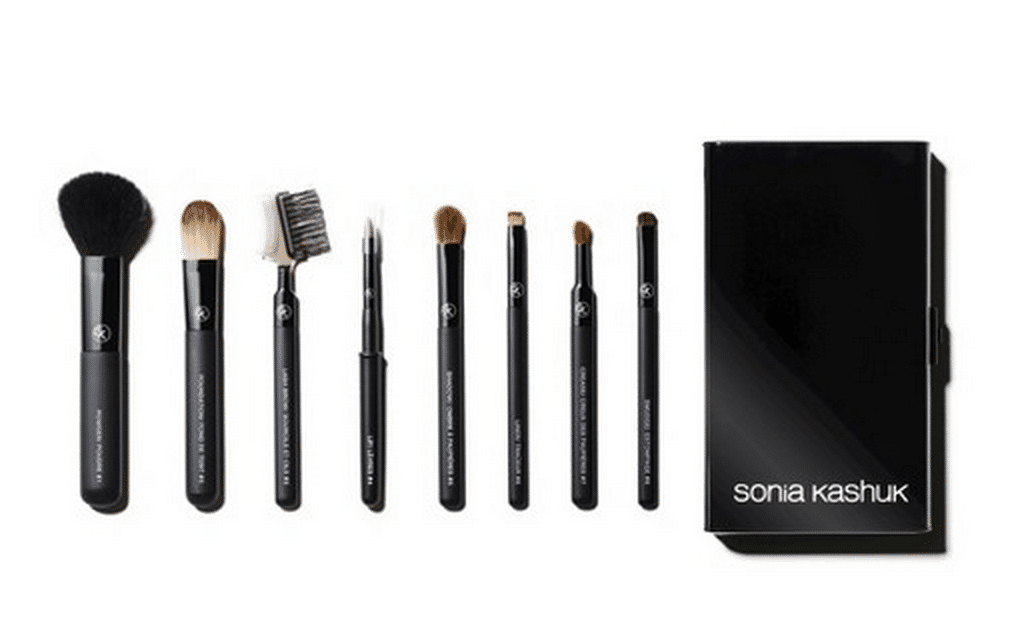 Sonia Kashuk Deluxe Travel Brush Set – $19.99
Sonia Kashuk has never let me down when it comes to quality products at drugstore prices, and this kit is no exception. Aside from its budget-friendly price tag, my favorite thing about this kit is that it provides the makeup brush essentials that every girl needs. Regardless of your eye shape, you can use every brush in this kit, so it's perfect for girls who just want a simple, everyday brush kit.
Although I like to play around with makeup, and use lots of different brushes to create new looks, I know that some girls just want the essentials. If you don't need a huge variety of brushes and just want the basics, I recommend purchasing this kit.
3. Sigma Makeup Essential Kit $160.00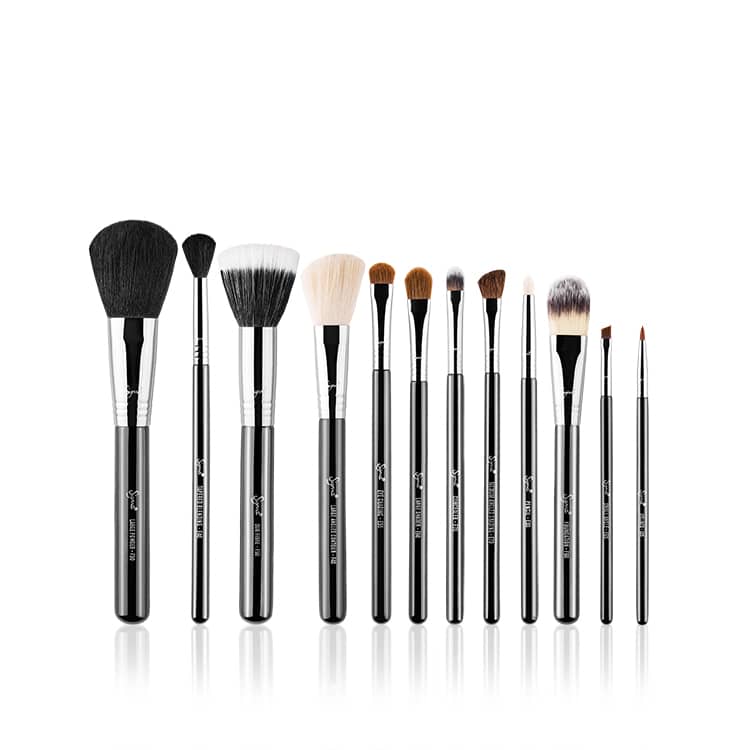 Sigma Makeup Essential Kit – $160
Okay, this is a price jump – I know. But to be frank, I am OBSESSED with these brushes. Compared to the other brushes I have used, these really help me apply my makeup more smoothly. I never thought that makeup brushes could make such a big difference in how my makeup looked, but these truly do.
If you always wanted to collect MAC makeup brushes but could never justify emptying your pockets for them, than I highly recommend these brushes. In this kit, you get everything you could possibly need in terms of makeup brushes. In addition, the brushes are extremely high quality and will last forever, so at $160 for an entire set, they are worth investing in.
Your thoughts?
What are your favorite makeup brushes? Which brands do you use? If you have any other suggestions for amazing makeup brush brands, let me know!