This post may contain affiliate links, which means we may receive a commission if you purchase through our links. Please
read our full disclosure here
.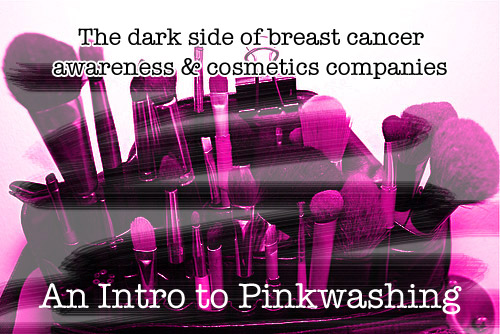 Pink has always been my favorite color. (Seriously — I have become an expert at slipping some into every outfit!) That's why I love it when, every October, the color pink takes on a whole new meaning, and all my favorite products suddenly take on pretty pink hues. Why? Because October is Breast Cancer Awareness Month, and with one of eight women developing the disease in their lifetime, it's definitely an issue that deserves recognition and funding.
There's one big problem, though: Some companies that support breast cancer research – and place the cute little pink ribbon on their packaging – actually use ingredients in their products that are known or debated cancer-causing agents. The main culprits? Cosmetics companies!
But this awful (and hypocritical) deed hasn't gone unnoticed. The media has recognized the irony for years, dubbing the trend of placing pink ribbons on products that don't deserve it "pinkwashing." Recently, several large name companies have been called out for engaging in the practice.
The jist of all this? Just because a company has decided to throw a pink ribbon on their product doesn't mean that the contents inside are safe. Fortunately, there are ways to take action against pinkwashing to ensure you're giving money to the right people. Read on to learn more!
How to Choose the Right "Pink" Company:
So what do you do if you want to support your cosmetic habit and breast cancer research this month? Here are some tips for choosing which pink companies to give your green to: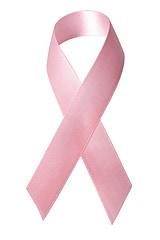 1. Look for companies outside the mainstream.
With some research, I discovered that there are a ton of beauty companies that are not only using all-natural, carcinogen-free ingredients, but also donating their proceeds to breast cancer research. Many eco-friendly beauty companies are smaller and therefore, don't make it into mainstream media. So skip the cosmetics counter and start Googling instead!
2. Check ingredient labels.
When you do decide to purchase a pink ribbon beauty product, take a look at the ingredient list. Do your research beforehand — chemicals like DDT (found in products with lanolin) and BHT (a cosmetic preservative) can be harmful. Also, choose products with less ingredients. More ingredients usually equals more preservatives, colors and chemicals.
3. Find out which organization your money is being donated to and if there is a cap on the amount donated.
Many large cosmetic companies place a "ceiling" on the amount they actually give to breast cancer research organizations. If at all possible, try to find the specific percentage the company you want to purchase from is donating to research – especially when it comes down to deciding between two companies who carry a similar product.
4. Make your breast cancer donation in another way.
Cosmetic companies aren't the only businesses donating this month. For example, Conair launched the power of pink — a campaign that donates whenever you buy a Conair product, like a hair dryer, curling iron or flat iron. And if you really want to make a difference, you can always donate directly to the organization of your choice. That way, you'll know exactly how much of your hard-earned cash they're receiving.
5. Exercise your rights as a consumer.
If you feel strongly about this issue, you can make a difference. First, don't buy from brands that sneak possible carcinogens in their products — not just in October, but also during any other time of the year. And if you do notice a discrepancy between the pink ribbon and the listed ingredients, you can take it up with the company itself.
Also, many organizations are actively speaking out against cosmetic companies. If you visit the official website for the Campaign for Safe Cosmetics, you can find several ways to get involved, from the very small – "Liking" the campaign's Facebook page, for example – to tabling an event in your community representing the campaign and passing out literature. Plus, for all you word nerds out there, the campaign encourages young writers to craft letters to everyone from members of Congress to editors of major publications about the hypocrisy of some cosmetic companies.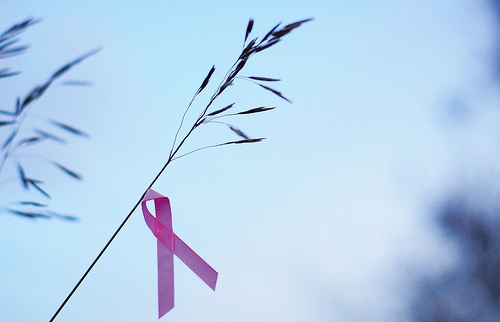 How do you feel about "pinkwashing"?
With so many women affected by breast cancer, it's a wonderful idea to devote an entire month to supporting the cause. And in my opinion, any company that donates to breast cancer research is doing something great – but I feel even better about giving my money to a company that isn't also contributing to the disease in the first place.
What about you – have you or someone you know been affected by breast cancer? Have you ever bought a product with a pink ribbon on it? How do you feel about cosmetic companies selling products with harmful chemicals in them? Let's talk about this sensitive beauty issue in the comments.