This post may contain affiliate links, which means we may receive a commission if you purchase through our links. Please
read our full disclosure here
.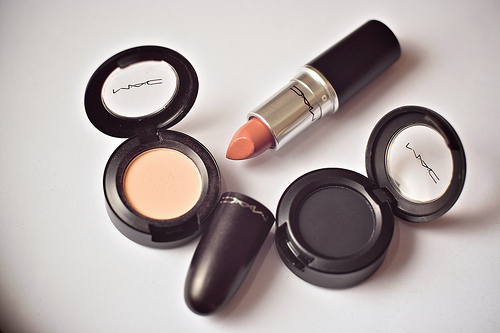 MAC is the makeup line of the glamorous. Since its founding in the mid-80s, it's been the go-to cosmetics line for professionals and color-loving amateurs alike. But what keeps people coming back? For one thing, the products are iconic – pulling out a tube of MAC lipstick simply feels glamorous. Secondly, the products are high quality –there's nothing like a blush you can trust to give you the perfect rosy glow or foundation to give you a lovely and smooth complexion.
But my favorite thing about MAC has to be the amazing collaborations in which the brand participates. Working with everyone from top designers to your favorite fictional characters, MAC seems to know what we all want and can be counted on to deliver it. Below are 7 of my very favorite MAC joint efforts!
1. Alice + Olivia for MAC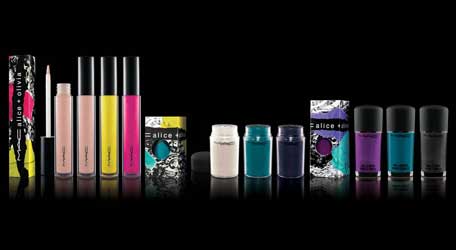 Launched in 2002, Alice + Olivia was founded by Stacy Bendet, after she simply needed a perfect pair of pants. While most of us might complain to our friends or settle for a less-than-stellar pair, Bendet created her own. And then she created a fashion line. And then everyone from Blake Lively to Angelina Jolie started to wear it. So cool! However, one of the coolest things about Alice+Olivia is the fact that they collaborated with MAC this past summer to create a line of uniquely-hued cosmetics.
2. Barbie Loves MAC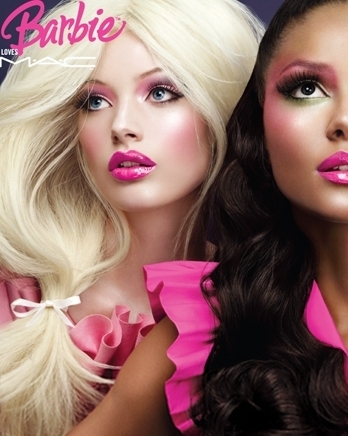 Barbie has come a long, long way from her first appearance in a black and white striped swimsuit in 1964! From Louboutin shoes to being styled by Elle's Joe Zee, no one would doubt that Barbie is an amazing fashion icon. But after her collaboration with MAC Cosmetics (products included shimmery pink eyeshadow and perfect fuchsia lipstick), it was clear that Barbie stood strongly in the beauty icon category as well!
3. Fafi For MAC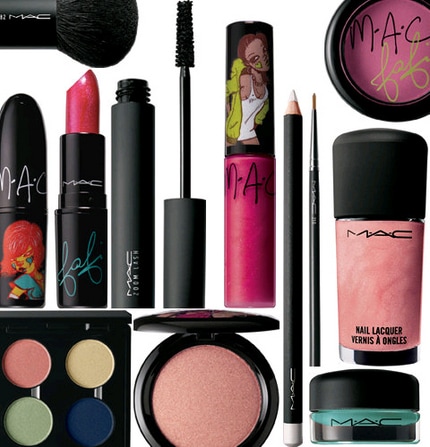 You may not have heard of Fafi before she collaborated with MAC, but she's definitely worth some research! A well-known graffiti artist in Paris, Fafi adores color and depicts fabulous urban girls frolicking in the city. But I doubt her colorful creations have ever had quite as much fun as when they were featured in this collaboration with MAC back in '08!
4. Heatherette For MAC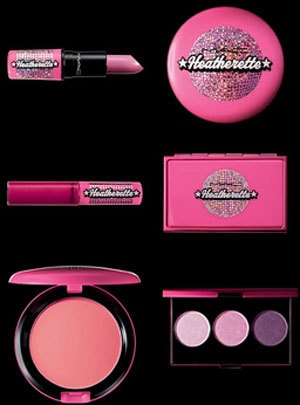 Very few lines scream fun like Heatherette! Not for the shy, this fashion line is tons of outrageous fun, and the boldness was translated beautifully into a collaboration with MAC! The products, of course, reflected Heatherette's brand image – let's just say pink sparkles were everywhere!
5. Hello Kitty For MAC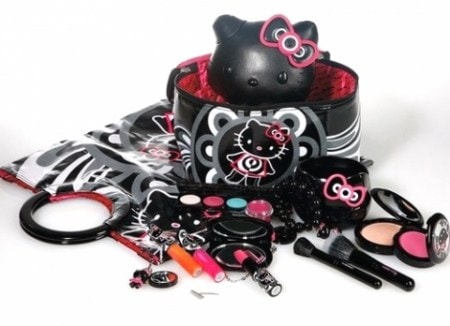 Although she is described as only 5 apples tall and 3 apples wide, this pretty kitty has had a very large impact on style! From Bank of America checking accounts to her own fashions, there are few worlds that Hello Kitty hasn't explored, including the beauty world! And as you can see from her MAC collection, launched in '09, anything she does, she does well!
6. MAC Give Me Liberty of London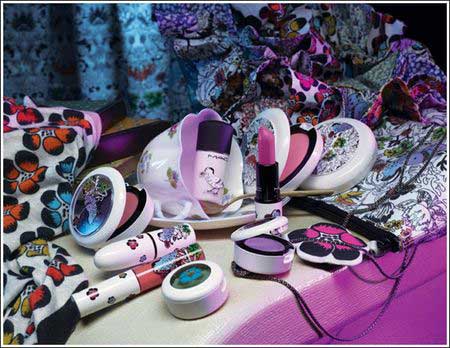 Liberty of London, launched in 2005, is a luxury accessories brand that exists as part of the extensive Liberty and Co. line. The line gained a lot of notoriety during their fun collaboration with Target, which featured everything from dishware to bicycles. However, in my opinion, it was negligible in comparison to the super fun makeup collaboration with MAC.
7. MAC Venomous Villains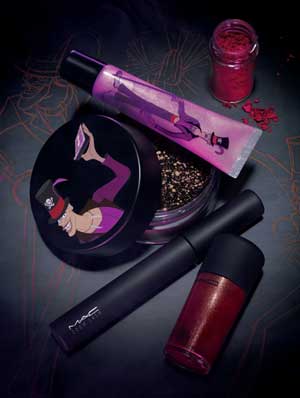 Every girls talks about her love of Disney Princesses, but the villains are the ones who hold the true intrigue. MAC seems to understand this completely with their newest fun collaboration. Featuring Dr. Facilier, Maleficent, Cruella de Vil, and the Evil Queen from Snow White, this collaboration is deliciously evil, and the shadowy colors reflect a bad-girl vibe.
*BONUS: Wonder Woman*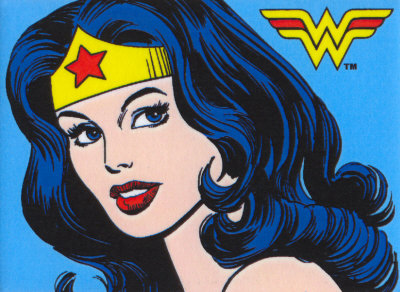 Coming this spring, MAC is planning a collaboration with the one-and-only Wonder Woman! The line is sure to be supernaturally bold and exciting. I'm hoping for the perfect red lipstick!
What do YOU think?
So, let me know, what was your favorite MAC collaboration? And what would your dream collaboration be? Make sure to leave a comment!