Taylor Swift's Blank Space music video was one of the craziest and coolest music videos of 2014 – and a personal favorite here at CF. From the dramatic mascara tears and breakdowns to the huge mansions and beautiful fashions, this video provides a ton of inspiration.
Today, I decided to channel T-Swift's awesome video on my nails – and I'll show you how I did it! Here's how to get an incredibly easy nail art look inspired by Taylor Swift's Blank Space music video.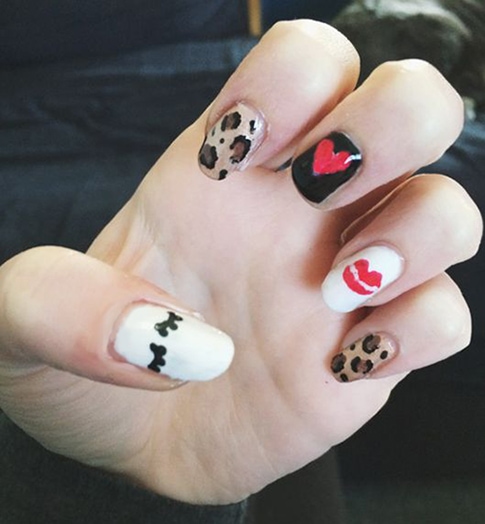 You will need:
How to achieve this look: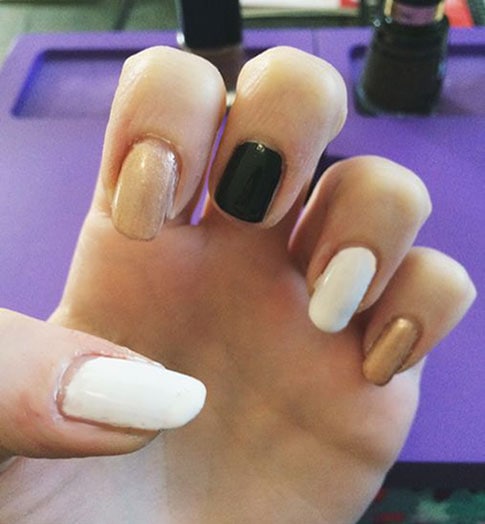 To make it simple, I will go nail-by-nail! Feel free to use one design for all of your nails or change up the design placement.
The first step is to apply a base coat on all of your nails. Next, paint your thumb and ring finger white, your pointer and pinky the beige polish and your middle finger black.
Thumb Nail: Lashes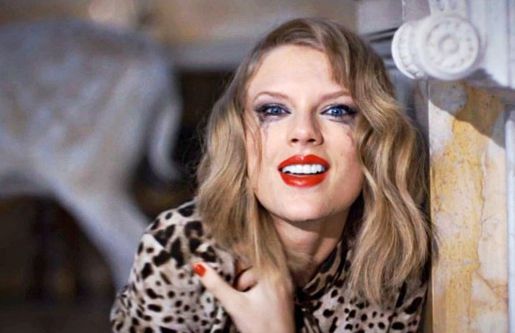 Photo Credit: Screenshot
This look is inspired by the crazy scene where Tay has a wild breakdown and her mascara runs wild across her cheeks.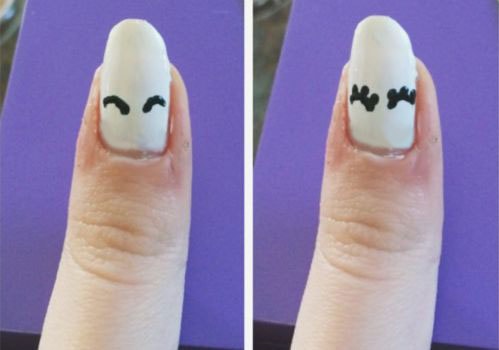 To achieve this look, there are two easy steps:
Draw two 'U' shapes on your nail. These are the eyelids.
Make three elongated dots from the bottom of the U's on each U. These are the lashes.
Middle Finger: Heart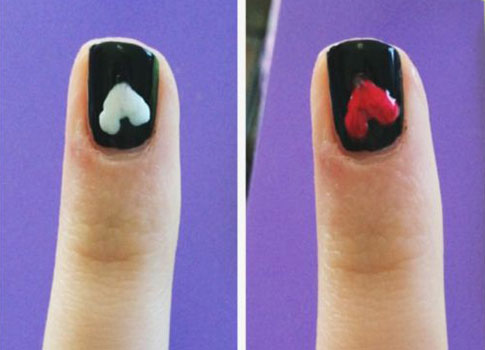 For this look, you are simply drawing a heart on your nail. The key to getting this red heart to pop against the black background is by drawing a white heart first, then filling it in with red. The white acts as a primer to make the red more vibrant.
Ring Finger: Signature Red Lips
This look is obviously inspired by Taylor's signature red lipstick! These nails are surprisingly simple.
Draw two small rounded triangles side by side with a small space in between.
Make an oval shape below the triangles and connect them all together to form the mouth.
Take your white polish and use a toothpick to draw a horizontal line across the center of the lips. A little messy is good here so it's more like a smooch mark.
Pointer & Pinky Nails: Leopard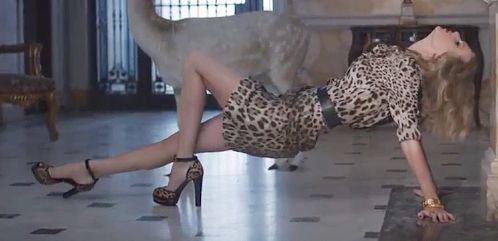 Photo Credit: Screenshot
This look is inspired by Taylor's fabulous leopard print outfit as seen in the video.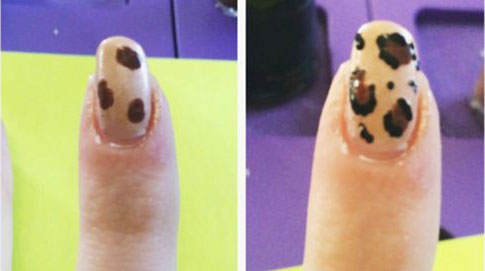 Here's how to get the look:
Place a few blobs of your brown polish around your nail. I recommend about three but this depends on your nail length.
Using a toothpick dipped in black polish, outline 3/4 of some dots and outline the others as if they are surrounded by parenthesis ( ).
Use the black to put some dots in between your larger dots.
Make sure to apply a top coat to all of your nails for a beautiful shine!
The finished product again!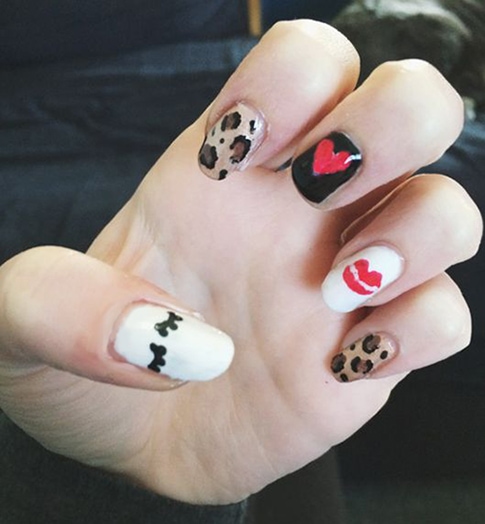 What do you think?
Would you wear these nails? What was your fave part of the Blank Space Music Video? Which nail design do you like best?
If you try any of these designs, be sure to tag @collegefashion on Instagram or use the hashtag #collegefashionnails. I will be on the lookout for your photos – can't wait to see your re-creations!