This post may contain affiliate links, which means we may receive a commission if you purchase through our links. Please
read our full disclosure here
.
Summer is a tough time for makeup and hair. Your makeup melts off your face in the hot sun and your hair can frizz up and will often defy your straightener or curler.
To help keep your makeup and hair on-point this summer, I'm rounding up five of my favorite beauty essentials. Read on to learn what they are!
Rimmel Exaggerate Full Colour Lip Liner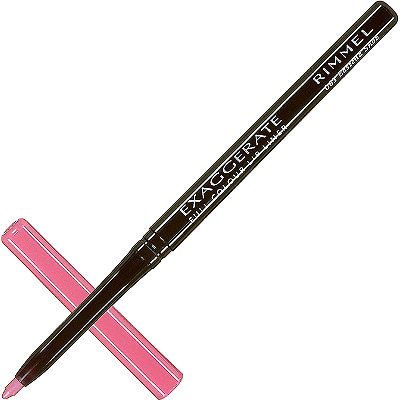 $5.99 at Ulta
Attention ladies— lip liner is no longer for elderly women and actresses. Thanks to YouTubers like Fleur de Force and GlamLifeGuru, lip liner has become the new staple in a lot of makeup bags… even mine! This one, by Rimmel, is the real drugstore standout.
Essentially, lip liner primes your lips for long-lasting color from a lip gloss or lipstick. This one in particular, called East End Snob, is the perfect your-lips-but-better color, and will act as the ideal base for any lip color. This helps lipstick stay on in the hot sun, or even all day at work.
Fat Hair Leave-In Conditioner and Styler

$7.99 at Drugstore.com
I might be really late on the bandwagon with this one, but I picked it up at my local Duane Reade one day after I remembered my mom using it a lot a few years back. After using Fat Hair Leave-In Conditioner for a few days in the blistering urban jungle of New York City, I was hooked.
My hair held its blow-out, and didn't go back to its normally awkward waves at all. Also, it smells amazing. This leave-in really smoothes your hair and helps to eliminate frizz. This stuff is great! I'll definitely be packing this on my next vacation.
Neutrogena Fresh Foaming Cleanser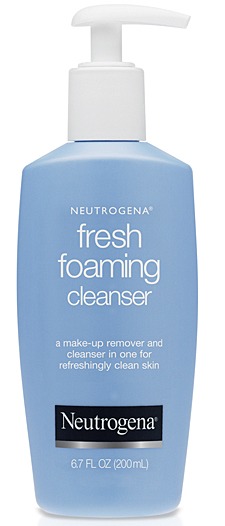 $5.27 at Drugstore.com
Again, I might be late on the bandwagon when it comes to this Neutrogena cleanser. I rarely stray from my Philosophy Purity cleanser, so when a friend told me to try this out, I was skeptical. Few cleansers actually remove your makeup, but this one was amazing. It removed every trace of makeup without me having to use a Q-Tip after my shower. I was amazed!
It also didn't dry out my face like a lot of soapy, drugstore cleansers tend to do. This one was gentle, and also evened out the oil on my face; it didn't dry out my skin but left it perfectly balanced. Try this cleanser if you have any type of imbalance in your skin.
L'Oreal Infallible Pro Matte Foundation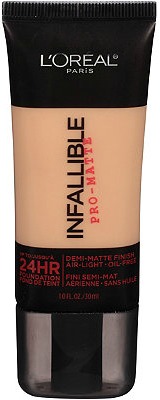 $12.99 at Ulta
Okay, get ready for this, because what I'm about to say might sound dramatic. This is one of the best foundations I have ever used, if not the best. That includes all high-end ones I have tried, too!
L'Oreal's Infallible Pro Matte foundation is voodoo magic for your skin. It goes on beautifully, sets instantly, and looks flawless all day long.
I have dry to combination skin, so I tend to focus the product on my T-zone, but it normally just melts off anyway throughout the work day. I tried this for one day, and it lasted perfectly through work and going out with my friends afterwards. I didn't have to touch up once. I am hooked. Go get this now!
Pantene Pro-V Repair and Protect Conditioner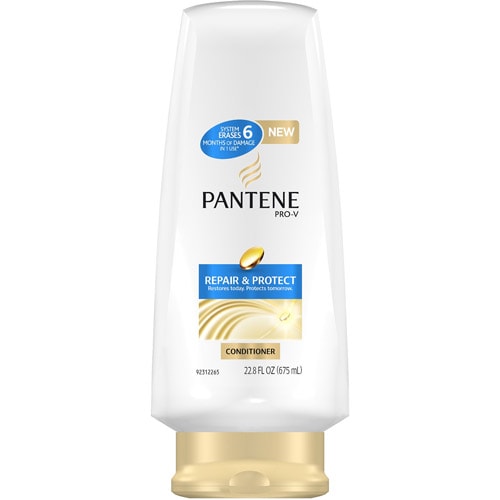 $5.99 at Walgreens
I was never a huge fan of Pantene products. I always thought they dried out my hair and were a bit too scented. I could smell it on my hair for hours, so I assume all my coworkers could also smell my hair… awkward. However, after borrowing this product from a friend, I'm going to have to reconsider this brand.
This conditioner smooths out your hair and gives it amazing shine and no frizz, all day. Seriously! It's a great base for any other hair products, and doesn't have a super-obnoxious smell. And, it's a great price. Try this if you're in need of a new conditioner for summer.
What do you think?
Do you use any of these products? What's your go-to summer product? Would you like to see more posts like this? Let me know your thoughts in the comments!