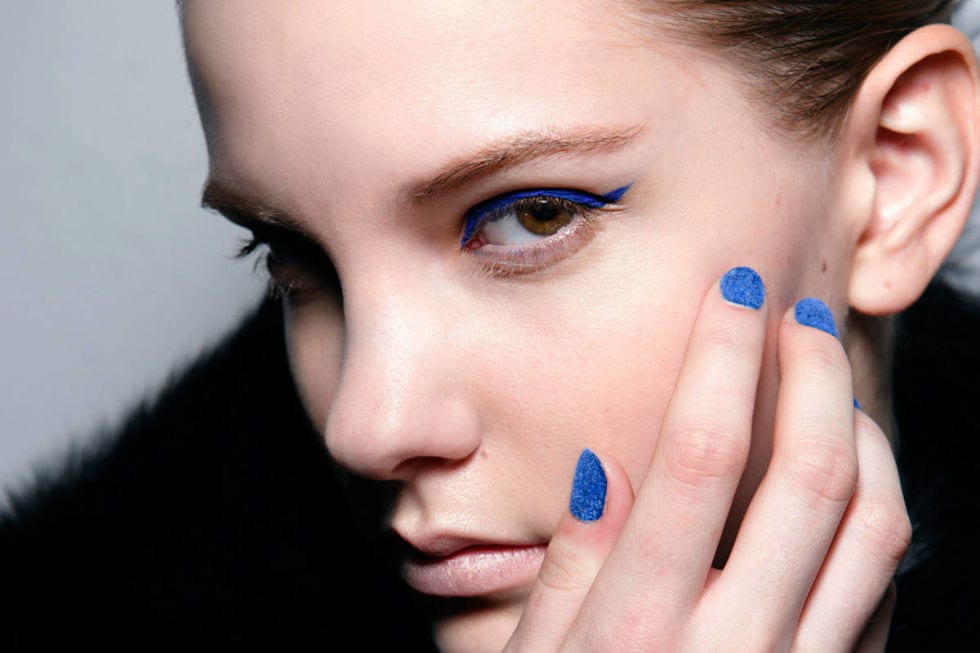 Switching up your nail polish is such an easy way to follow trends— and follow seasons. Bright colors are not as prominent this summer. Instead, muted pastels and neutrals are the best way to keep up with the catwalk.
Here are my top five nail polish picks for summer 2015. Try any of these shades and you'll be right on-trend.
Essie Nail Polish in "Chillato"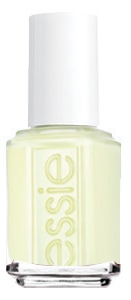 $8.50 at Ulta
This Essie nail polish reminds me of rainbow sherbet, which is pretty perfect for summer, right? This muted, yellow-green pastel polish will emphasize any tan and flatter any skin tone.
It's a versatile pastel hue that looks fun, but isn't jarring like a neon yellow can sometimes be. This is one of those colors that you'll constantly go back to in the summer.
Jin Soon Polish in "Doux"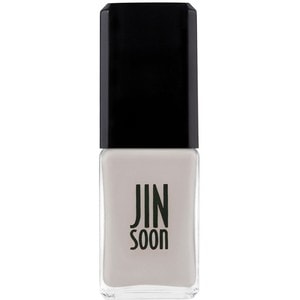 $18 at Nordstrom
I had never heard of this brand until I tried this polish, which I borrowed from a friend. Jin Soon polishes are fantastic! They're super-opaque and go on like butter. They also have this quality that helps them almost "stick" to your nails, which is something I'd never seen before.
This color is a lavender-gray, and it's stunning. It's a very professional color, so try this if you're looking for the perfect shade for your new internship or job.
MAC Nail Lacquer in "To Dye For"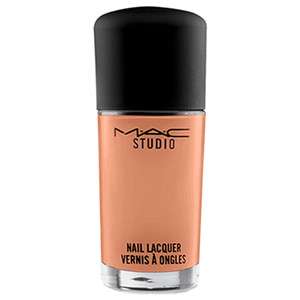 $12 at MACCosmetics.com
I love MAC nail polishes. They're long-wearing, very easy to apply, and feel luxurious, even though they're relatively affordable. The color selection is always on-trend as well, and the one above is no exception!
This color, called "To Dye For," is a peachy-coral that is bright, but still extremely wearable. This is my favorite polish in this post, because I love coral colors and think they're so flattering.
Formula X Polish in "Larger Than Life"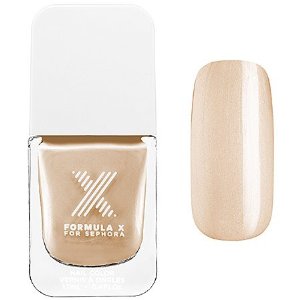 $10.50 at Sephora
This polish, part of Sephora's Formula X line, is a pearly-beige color that is probably the most "trendy" color I'm featuring. The polish is shimmery, but not sparkly, so it's totally appropriate for any situation— even work!
I also really love these polishes; they're high quality but the price isn't too high. They're normally pretty opaque, but this one requires two coats. Try this if you're looking for a not-so-basic neutral.
Whim Nail Lacquer in "This Calls For Cava"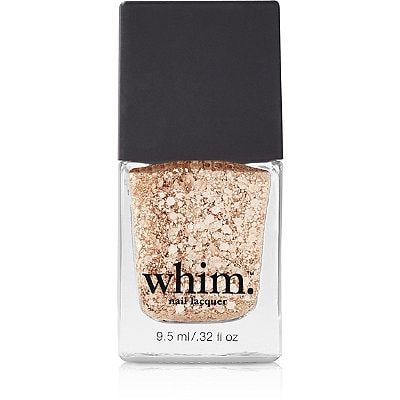 $10 at Ulta
So, this is definitely the boldest nail polish of the bunch. This Whim gel lacquer is one of the first glitter gels that doesn't require a UV light.
I love how sparkly it is. The specks of glitter are huge and look really bold on their own or on top of a solid-colored polish. Personally, I like how it looks on its own. This polish is also long-wearing and applies well, however, like most glitters, it can take a while to remove. It really is beautiful though, so consider adding it to your collection if you're looking for something sparkly.
What do you think?
Have you tried any of these nail polishes? Which nail polishes are you loving right now? Would you like to see more posts like this? Let me know your thoughts in the comments!