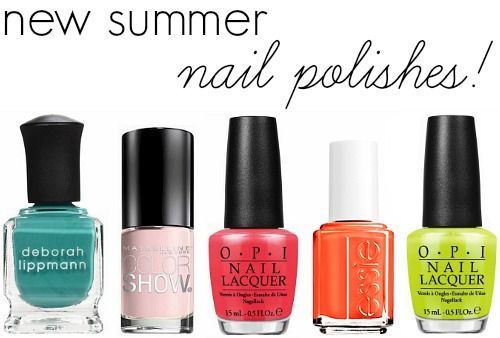 Finding that perfect summery nail color is an awesome feeling, and this season, brights are back and brighter than ever! From Essie to OPI, new nail polish collections are focusing on bold and bright hues.
Here, I've rounded up five of my favorite nail polish colors for summer. Scroll down to learn more about each one:
She Drives Me Crazy by Deborah Lippmann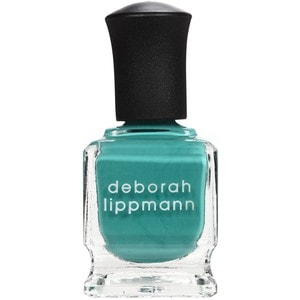 $18 at Sephora
I am obsessed with wearing blues and teals on my nails during summer. They remind me of ocean water, and I love it! This teal-y blue by Deborah Lippmann is literally the color of the ocean in a bottle. Yes, Deborah Lippmann polishes are pretty pricey. However, the formulas are so luxurious and apply so beautifully. Every once in a while, splurging on one of these amazing colors is perfectly okay!
Born With It by Maybelline

$2.99 at Target
Finding the perfect baby pink is essential, and this one from Maybelline is possibly the most perfect shade of light pink out there. It's so wearable, and it's that kind of color that will make you look even more tan in the summer. I wear this one on my toenails just for that reason – even if I'm not tan, this polish gives the illusion of it! I love this shade, and you can't beat the price.
Down to the Core-al by OPI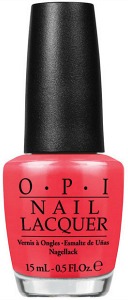 $7.50 at Amazon
Coral is basically my favorite color, so adding another coral nail polish to my collection of too many seems a little excessive. However, I couldn't pass this one up! I love how not-pink this OPI polish is. It's more like a red-coral, which makes it a fab option if you want to wear red nails, but with a summery twist. Colors like this look great on all lengths of nails, so make sure to add this polish to your collection!
Roarrrange by Essie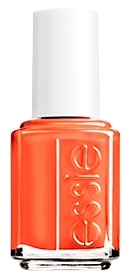 $8.50 on Amazon
Bright hues are always in for summer, and I am loving Essie's newest shade of orange. I find that most orange colors are simply not wearable, but this one is the exception – it's not too neon, and it flatters many skin tones. Essie's website describes it as the "unstoppable bold orange," and I have to agree!
Life Gave Me Lemons by OPI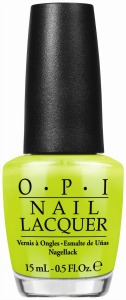 $7.50 on Amazon
I saved the brightest for last! This is definitely the most neon of the five polishes that I've included here, and it's by far the most bold. Highlighter yellow is not a color for the faint of heart, and this OPI polish is fun, loud, and quite the attention-grabber. Summer is the perfect time to rock shades like this, so I say go for it!
What do you think?
Have you tried any of these colors? Have you bought any new nail polishes for summer? Would you like to see more posts like this? Remember to tell us your thoughts by leaving a comment!