I love summer hair. It's so relaxed and easy, and it's probably one of the only seasons where you can forget about your styling tools— at least for a while!
Beachy waves and soft hair can be achieved with these four drugstore hair care products that I'm loving for summer. Read on to learn what they are.
Herbal Essences Naked Cleansing Conditioner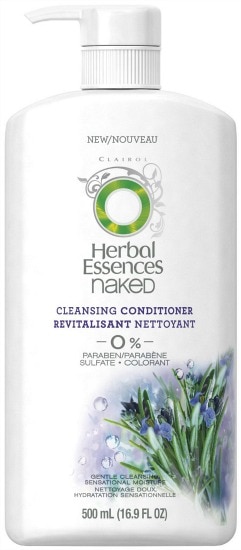 $6.99 at Drugstore.com
I'm beyond obsessed with cleansing conditioners, but before I found this one I was convinced they were only available from high-end brands like Macadamia or Oribe.
However, I was totally wrong! This one from Herbal Essences works just as well, if not better, than the expensive ones. Basically, cleansing conditioners are for those days you don't want to wash your hair, or when you don't think your hair needs the stripping from a shampoo.
They gently cleanse the dirt away and condition your hair, all in one step. This doesn't lather up like a shampoo does, but I promise it's washing your hair! I really did notice a change in the health of my hair after using this for a few days.
If you're spending a lot of time in the pool or at the beach this summer, use this product instead of shampoo to rinse out impurities in your hair.
Lee Stafford Hair Growth Treatment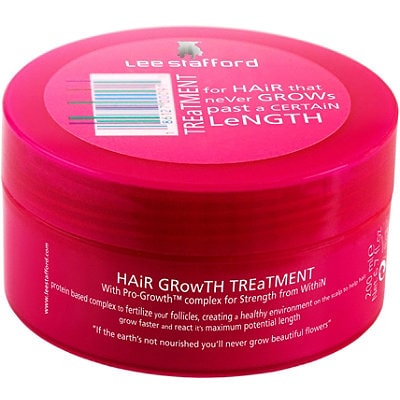 $11.99 at Ulta
This British-import brand is all the rage right now. (I know that since I watch a ton of British YouTubers, and they all love this line.) After hearing rave reviews, I decided to try out this Lee Stafford hair mask.
It smoothes and de-frizzes your hair without weighing it down, and also helps hair grow. This product really encourages healthy hair, plus it makes your locks feel so incredibly soft. Give this a try if you want a fantastic all-in-one mask.
John Frieda Beach Blonde Sea Waves Sea Salt Spray

$8.99 at Target
John Frieda's Beach Blonde line is back! I was excited to see this product back on the shelves, since it's one of my favorites. This sea salt spray creates plenty of texture, as well as long-lasting waves.
This really feels like a true salt spray, so it can give your hair a matte look. However, that's perfect if you're looking for beachy waves! Give this a shot if you want an effortlessly cool summer hair look.
L'Oreal Sleek It Iron Straight Heatspray

$4.99 at Ulta
This L'Oreal heat protection spray is fabulous, and at the low price of $5, you really can't go wrong. This product makes your hair smooth and protects it from heat, so on the days you do use heat products, your hair won't feel the consequences.
Heat sprays are one of those products that I think girls often overlook, but they're a necessity. If you use a hair dryer, straightener, or other heat styling tool, you need this spray. Since this product protects your hair from harmful heat damage, just think of it as sunscreen for your hair.
What do you think?
Have you tried any of these drugstore hair products? What's your favorite hair product for summer? Would you like to see more posts like this? Let me know your thoughts in the comments!