Spring may seem far off while you're facing icy winds and chilly temperatures, but in reality, it's fast-approaching. And you can get a head start on the season by adding some color to your look with one of the hottest trends in makeup from the Spring 2011 runways.
Green eyeshadow and liner can be used to create a soft, ethereal look or a bold, playful style. Either way, this spring beauty trend is one to experiment with and wear with confidence – find out how by reading on!
Green Eyeshadow On the Runway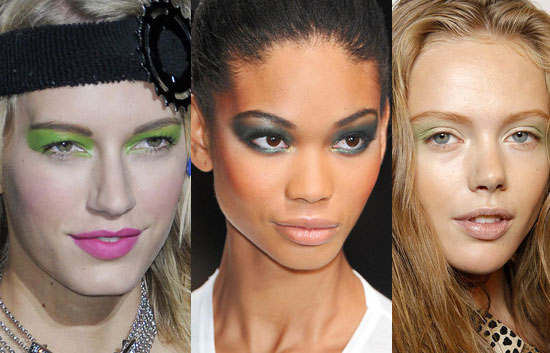 Photos: Elle.com
From Betsey Johnson to Alberta Ferretti, green eyeshadow made a statement on the Spring 2011 runways. Shades ranged from daring neons to light dustings of color.
How to Rock the Green Eyeshadow Look
While green eye makeup can be difficult to master and is often dismissed as tacky, the color is actually quite versatile, and allows a full range of looks to choose from. It all depends on which shades you use and how you apply them.
The key to successfully pulling off green eye makeup? Keep the rest of your makeup fairly neutral in color. This will allow the spotlight to shine on your eyes, and will help you avoid the cartoony look.
Soft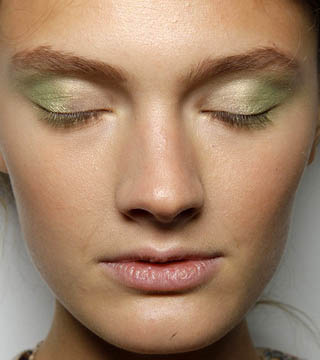 As seen in the Alberta Ferretti runway show, you can create a soft, springy look with green eyeshadow in just a few easy steps.
To start, apply a small amount of a lighter shade of green on your lids, focusing on the outer corners, then blend upward to create soft lines. Add a little mascara to finish the look. Two great eyeshadows to help achieve the ethereal look are "Kaboom Kelly" by Cover Girl and "Aquarius" by Urban Decay. They have just enough pigment to make an appearance, but won't overpower your face.
To step this look up a bit further (without going over the top), you can apply a light beige or ivory eye shadow onto your eyelids (we love "Shroom" by MAC) before adding on the green. A little bit of light shimmer, when blended in with the rest of the color, will accentuate the green without making you look like a disco ball.
Edgy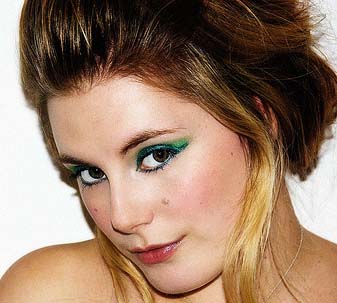 If you're feeling gutsy, you can take notes from the Betsey Johnson runway show and apply green eyeshadow liberally. However, a chic and edgy alternative can be found in layering green eyeshadow with steely grays and blacks to create a new, more colorful take on the smokey eye.
After applying a layer of green to your eyelids, apply a gray or black eyeshadow along your lash line and on the outer edge of your eyelids, creating lines that swoop upward. Make sure to blend the lines together to achieve this smokey eye with a punch of color. Line your eyelids with a black eyeliner, apply mascara, and you're done!
As far as shades go, I really love "Night Porter" by NARS to create a smoky-green look because the eyeshadow has a black base color with a tinge of emerald to it. The color looks great on a variety of skin tones and is ideal for this look.
Just a Touch of Green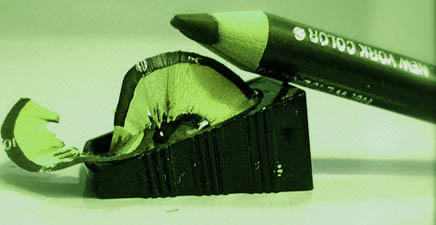 An easy way to try out green eye makeup without worrying about overdoing it is to line your bottom eyelid with a bright green eyeliner. This simple stroke can be blended in with your everyday eye makeup to make a subtle statement. I've found that a great eyeliner for adding a pop of color is the Urban Decay 24/7 Glide-On Eye Pencil. Try out the color Graffiti — it's a bright green eyeliner with a little shimmer to catch the light, and looks amazing splashed below your lashes.
What do you think of green eye makeup?
What do you think of this spring beauty trend? Do you think this trend is strictly OK on the runway, or an artistic idea for everyday makeup? Would you ever try out green eye makeup? Let us know in a comment!