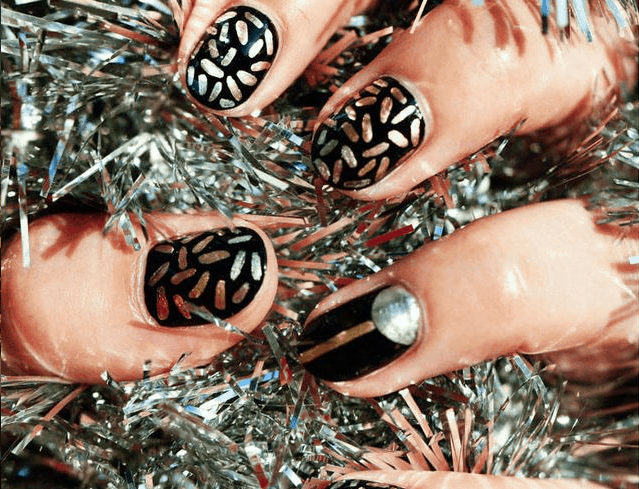 Whether you're going to a fancy New Year's Eve party or staying in with your closest friends, having a little bit of sparkle for the occasion is always welcome.
Sparkles and New Year's just seem to go together, and that's not a bad thing! Below, I've listed my four favorite sparkly makeup products – they're sure to make you shine on NYE. Read on to learn what they are:
OPI Nail Lacquer in Super Star Status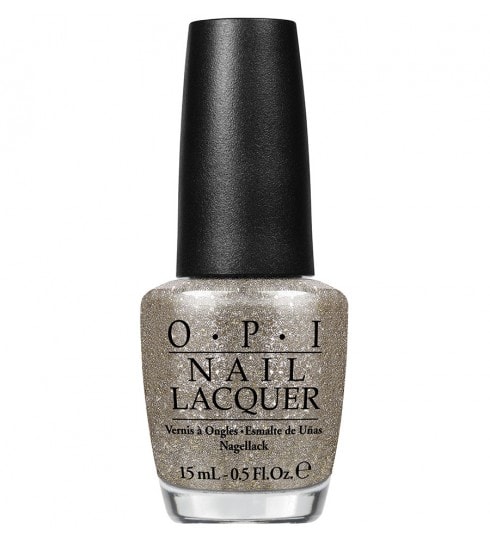 OPI Nail Lacquer in Super Star Status – $4.67
Having super-sparkly nails is one of the easiest ways to look festive on New Year's Eve! This shade by OPI has tons of silver and gold glitter specks to cover your whole nail. I use about three light coats of this polish to get the all-over glitter look without having to put another color underneath.
Alternatively, this looks pretty over copper or rose gold shades for a mixed-metal look. There's so many different ways to use this and you'll want to try them all. Who doesn't like having the sparkliest nails at the party?
Urban Decay Moondust Eyeshadow in Ether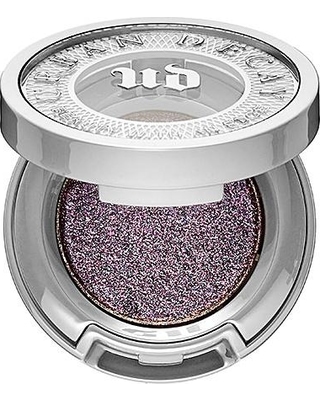 Urban Decay Moondust Eyeshadow in Ether – $21
These eyeshadows by Urban Decay are some of the most gorgeous that I have ever seen. They are so pigmented and so beautiful, without any fallout, and they apply so easily. They're not rough or chalky like some sparkly eyeshadows can be. They apply almost like a cream, but set like a shadow so they can be blended to perfection.
This color, called Ether, is my personal favorite. It has pink and blue sparkles in it to give the purple more dimension, but the purple isn't "too much", if you know what I mean. I like blending this with a dark grey in the crease for a moody, glam take on the smokey eye.
NYX Liquid Crystal Liner in Black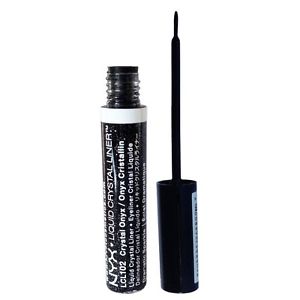 NYX Liquid Crystal Liner in Black – $4.49
Liquid glitter liners aren't just for middle school anymore…that is, if they're done right! This one by NYX is a classic glitter liner, and it has small black glitter specks sure to enhance any smoky eye look.
This is perfect for adding a touch of glitter to a standard smoky eye look, or wearing alone for a subtle shine. It's easy to apply — just put it over your black eyeliner and it adds just a little something! It dries quickly as well. Try this to get a subtle sparkly look!
L'Oreal True Match Lumi Highlighter in Ice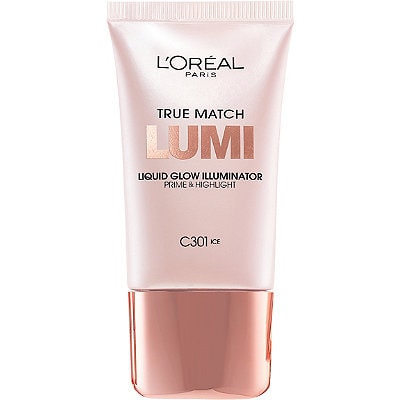 L'Oreal True Match Lumi Highlighter in Ice – $12.99
What would a post about sparkling makeup items be if I didn't include my favorite variety of all? As you guys know, I am obsessed with highlighters and this is a fantastic one! By L'Oreal, this liquid illuminator gives your skin that "lit from within" look common among high-end highlighters, but for a more affordable price.
This is a pretty silver-white color, which sounds scary, but trust me: when it's blended on the skin, it looks beautiful and natural. This is one of the best highlighters you can get at the drugstore, so definitely give this a try if you're looking for that glowy skin look on NYE!
What do you think?
Do you know what makeup you're wearing for New Year's? What do you have your eye on? Let me know in the comments!