This post may contain affiliate links, which means we may receive a commission if you purchase through our links. Please
read our full disclosure here
.
When it comes to summer hair, beachy waves are essential. However, in a sea of salt sprays (pun intended) and dry shampoos, it's so difficult to find products that actually do what they're supposed to and don't ruin the quality of your hair.
Below are three hair products to help you get this summery hairstyle. Read on to learn what they are!
Aussie 3 Minute Miracle Deep Conditioning Treatment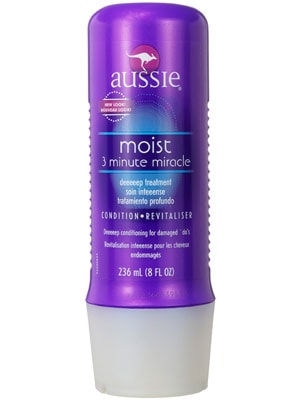 $2.99 at Drugstore.com
There is nothing better than soft, healthy hair at a super-affordable price. That's right, this amazing hair mask from Aussie costs less than $3. I've been a diehard fan of this stuff for a little over a year, and I don't feel bad about it because the price is so perfect.
Why is this great for beachy hair? It gives your hair plenty of moisture and keeps it soft, so when you apply other products, your hair won't feel dry or crunchy. This helps keep your hair's natural movement in place, and makes it feel healthier, too. For the price, this one's a no-brainer.
OGX Moroccan Sea Salt Spray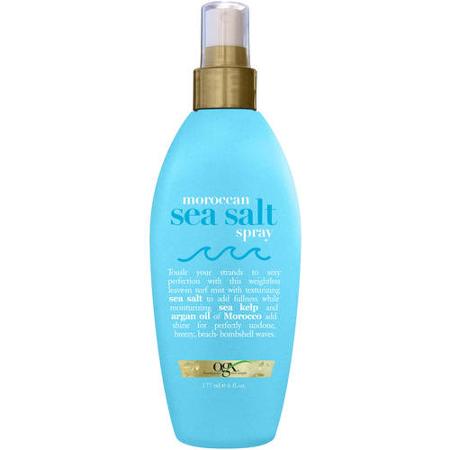 $5.74 at Walmart
Drugstore-brand sea salt sprays are hard to come by… at least ones that actually work. Most just tend to add a "crunch" to your hair and not much else. Probably not the look you're going for! However, this OGX salt spray is a game-changer.
It doesn't dry out your hair, and doesn't clump your hair together for that dreaded crunchy feeling. And it smells good! When I use this, I spray it all over dry hair, then twist pieces together and "rough up" (a.k.a. pushing up on the ends of my hair to add waves and bounce). Give this product a try if you want to create easy beachy waves.
Drybar Detox Dry Shampoo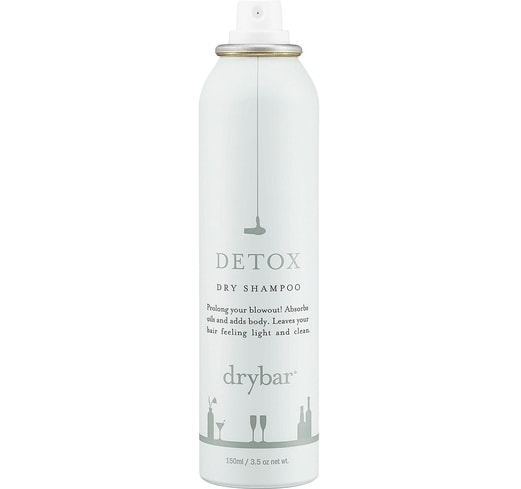 $22 at Sephora
Dry shampoo is one of those do-it-all type of products. It can be a literal dry shampoo, or it can be a texturizing spray. In this case, we're using it for the latter. This one, by Drybar, is just awesome. It smells great, and doesn't leave a white residue in your hair. This is a little bit pricey, but Sephora carries this in a smaller travel size for almost half the price, so consider that if you're on a budget.
To get a beachy look, I spray this all over my dry hair after I'm done styling it, and also spray it in sections by lifting my hair near the root and spraying. I let it sit, then run my hands through my hair. A little goes a long way!
I love this product because I don't feel it on my hair. Some dry shampoos leave an obvious coating on your hair, but this one is transparent and works wonderfully.
What do you think?
Have you tried any great hair products for beachy waves? What's your favorite? Would you like to see more posts like this? Let me know your thoughts in the comments!