This post may contain affiliate links, which means we may receive a commission if you purchase through our links. Please
read our full disclosure here
.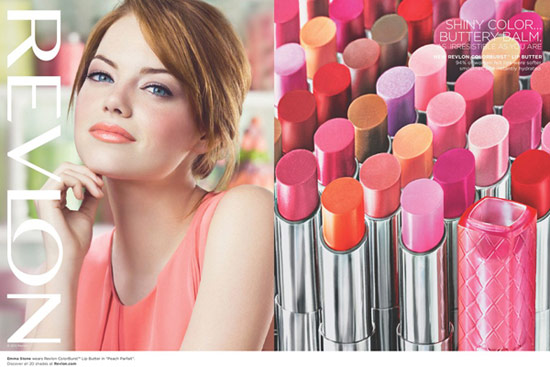 Photo: WWD
I actually haven't done any product reviews on this site, but I had to do this one because I truly believe every girl should know about this amazing new product line: Revlon's Lip Butters.
If you're an avid YouTube watcher like I am, you have probably seen a million and one raves about these babies. And I honestly feel they're all well deserved!
Why I Love Them:
Being a makeup junkie, I love a good lipstick for a bold, polished look. But let's be real: I'm in college. I am busy! I have a job, a full load of classes, freelancing on the side, and run my own Youtube channel and blog. Needless to say, I have a lot going on and lipstick is not the easiest thing to whip out and apply on the go, especially if it's a bold color – can you say messy?
Fortunately, these lip butters are perfect for the college girl on the go: They're super moisturizing, ultra pigmented, AND easy to apply in a hurry – you don't need a mirror for perfect application every time. The best part? They're available at your local drugstore for less than $10 a pop. (Tip: They're on sale right now at Ulta for BOGO 50% off!)
Shade Information: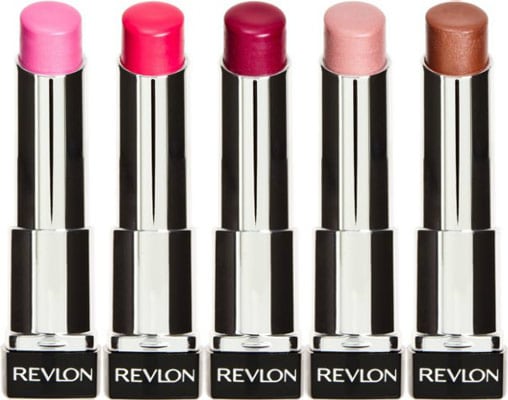 Shades L-R (click to buy at Ulta): Cupcake, Sweet Tart, Raspberry Pie, Sugar Frosting, Brown Sugar
Revlon Lip Butters come in 20 shades, which makes it easy to find your perfect color. My personal favorite is Sweet Tart, a light bubblegum pink (second shade from the top left, above). Here's a rundown of all the shades so that you can find your favorite:
Tutti Frutti – A beautiful coral shade that's perfect for spring.
Cupcake – A light pink with a blue-base.
Cotton Candy – A very pale pink with a hint of gold.
Gumdrop – A lilac shade with a slight shimmer.
Berry Smoothie – A medium pink with hints of purple – very wearable.
Cherry Tart – A sheer red, perfect for those days you want to be a little daring.
Lollipop – A bold fuchsia shade
Strawberry Shortcake – A medium-toned pink – very wearable.
Creme Brulee – A light tan shade.
Peach Parfait – A peach shade with a little hint of gold.
Pink Truffle – A browned rose shade.
Red Velvet – A smooth brick red.
Sugar Plum – Similar to Berry Smoothie, but more of a plum shade.
Creamsicle – A very pale, creamy tan shade.
Brown Sugar – A soft pinkish brown.
Fig Jam – A rich dark brown.
Sugar Frosting – Pale, beige-y pink with shimmer.
Candy Apple – A bright red with hints of orange.
Raspberry Pie – An opaque magenta color.
Now that you've heard all about these amazing lip butters, I hope you guys found this helpful and will give them a shot – in my opinion, they're definitely worth the money, and if you can find them on sale (like the BOGO sale at Ulta right now), even better!
Thoughts?
Now I want to hear from you! Have you tried these lip butters yet? If so, what did you think? Do you normally wear lipstick? What's your favorite lip product? Tell me your thoughts in the comments.