This post may contain affiliate links, which means we may receive a commission if you purchase through our links. Please
read our full disclosure here
.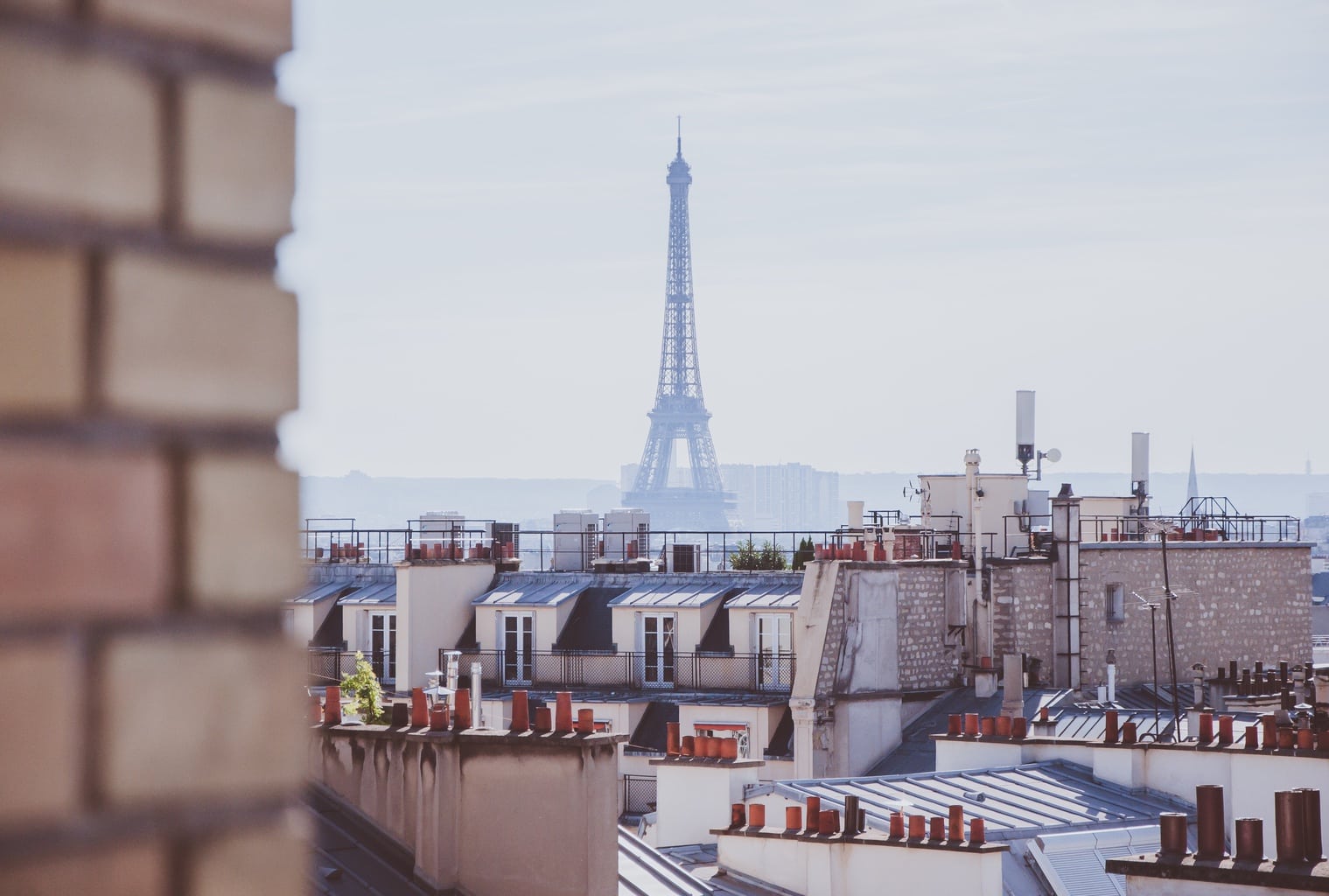 What does Paris mean to you? To me, it means haute couture, fantastic food, and beauty all around. But there's more to Paris than the Eiffel Tower and the Louvre: so many slightly less well-known places in Paris are full of glamour and elegance, and just waiting to inspire you.
To celebrate the beauty of this iconic city, I've created three distinct makeup looks inspired by three of Paris' most beautiful sights.
1. Jardin de Tuileries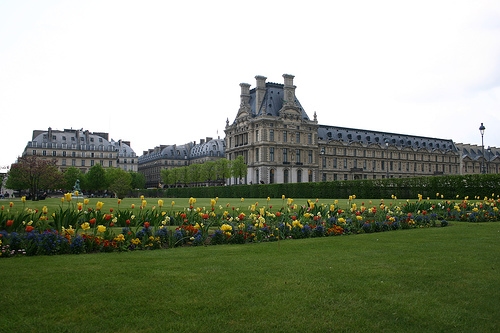 The Jardin de Tuileries in Paris, just outside of the Louvre, is a nature lover's paradise. With beautiful flowers AND beautiful people to watch, there are few better places to be inspired in the city. Below, I used the gardens' beautiful colors as inspiration for a fresh makeup look for summer and fall.
Makeup Look Inspired by Jardin de Tuileries: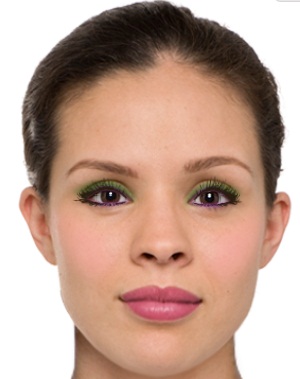 If you're one of those girls who is not afraid of color, why not be bold and go for the look above? It's fresh, fun, and totally perfect for summer or fall. You could wear it for a fun night out with the girls, or a daytime stroll through the park in search of inspiration.
How to Get the Look:
1. Start by applying a bold green eyeshadow to your lids. I know the color might seem harsh, but it is nothing to be afraid of. The trick is to be focused with it – apply this bright color precisely to the lid without smudging to other areas of the eye.
2. Want to add some extra pop? A purple eyeliner is the ideal way to make sure your eyes truly sparkle. Apply this directly on the lash line for a look that is lovely without being overwhelming.
3. With so many beautiful colors on your lids, keep your lips and cheeks simple and pretty in pink. I recommend a pink makeup stick to use as both blush and lipstick to make your face as fresh and pretty as a flower.
Products You'll Need: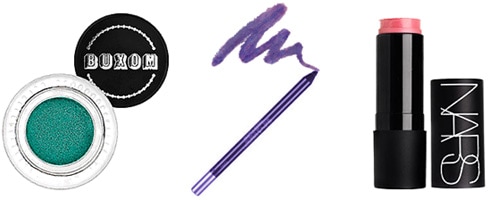 Green Eyeshadow, Purple Eyeliner, Mauve Makeup Stick
2. Laduree Macarons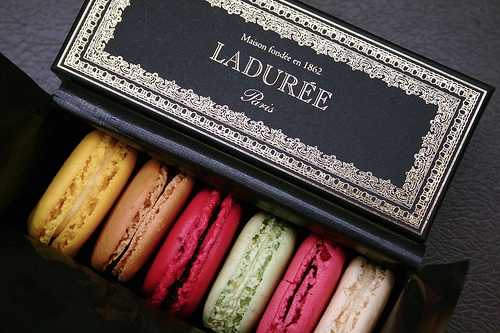 If you've seen Marie Antoinette, you know what a visual treat these little delights are. A Laduree macaron (a light cake made with almond flour) should be in the dictionary next to the word "decadence." Laduree Paris is the inventor of the original macaron, and their pastry shop is full of many other yummy (and aesthetically pleasing) treats to not only delight your taste buds but also excite your eyes.
Makeup Look Inspired by Laduree Macarons
For this look, I was inspired by the creative flavors of Laduree macaroons, such as Rose, Raspberry, and Mint. Using those colors, I created a light, clean look that practically screams Paris-in-spring.
How to Get the Look:
1. Apply a pale minty green eyeshadow to your lids and blend up all the way to your eyebrow to make your eyes look fresh and awake.
2. Use a cotton candy-hued blush and apply in circular motions to the apples of your cheeks for a just-pinched look.
3. End with a shimmery pale pink gloss, but keep your application to one coat. You want to look sugary sweet, not like you just awoke from a sugar coma!
Products You'll Need: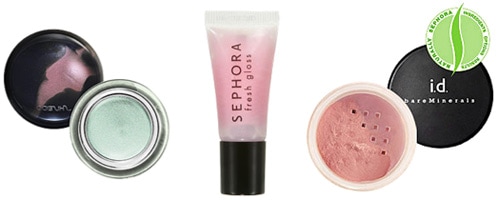 Aqua Eyeshadow, Shimmery Pink Lip Gloss, Pink Blush
3. Paris Opera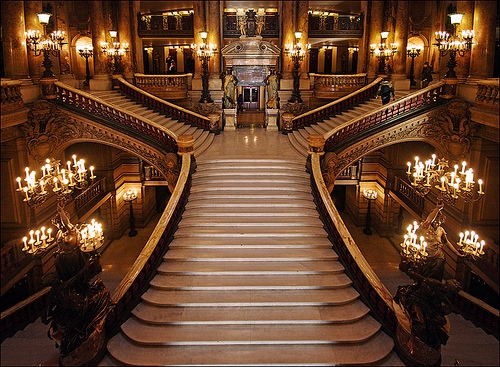 Whether you're seeing a ballet or being moved to tears by a daring tenor, a night at the Opera House in Paris can be a glamorous dream come true. The place itself is incredibly visually inspiring – just look at the photo above for proof: Gilded flourishes and intricate inlaid wood carvings coat practically every inch of this over-the-top space.
Makeup Look Inspired by the Paris Opera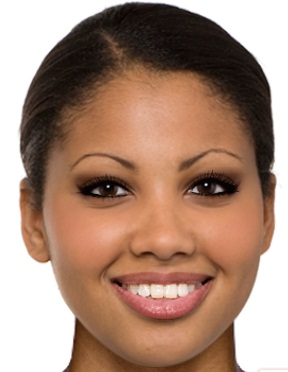 This glamorous night out look will have you ready for anything, whether you're taking in a Broadway show, going out to a fancy dinner, or attending an opera in Paris. (A girl can dream, right?) To be prepared for the drama of the night, make sure the focus in on your eyes.
How to Get the Look:
1. Apply a smudgy brown eyeshadow first – focus on the lids, but blend up and out as you get to the outside corners.
2. Next, heighten the drama with black liquid eyeliner. Remember, this look isn't for math class – it's for an unforgettable night out, so don't be shy with the liner! Although you should keep things light while working on the inner corners, make the liner catlike on the outer corners by lifting it slightly upwards.
3. With such dramatic eyes, there's no need to create high drama with the rest of your makeup. However, to make sure your entire face glows, finish the look off with a shimmery gold lip gloss.
Products You'll Need: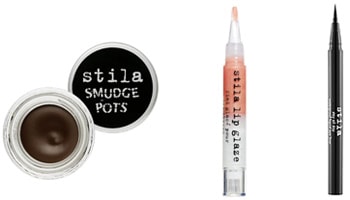 Gel Eyeshadow, Peachy Gold Lip Gloss, Black Liquid Eyeliner
Your Thoughts?
Which of these looks would you try, and where would you go to test them out? Are you inspired by Paris? What other cities would you like to see in the future? Make sure to leave a comment and let me know what you think.

* All makeup look photos above are courtesy of For All Faces.