This post may contain affiliate links, which means we may receive a commission if you purchase through our links. Please
read our full disclosure here
.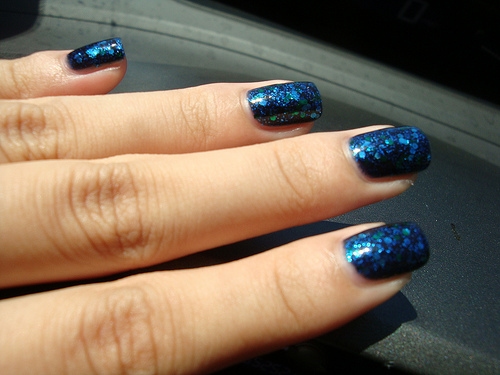 I get that winter 'officially' starts on December 21, but in my book, once it's December, it's fair game to start pulling out gloves, scarves and all other cold-month necessities.
As a native Californian, I cannot stand the dreary weather that the next three months bring, so I look to my nails for a little pick-me-up. My winter manis seem to always veer towards blue – it's the perfect shade for icy temps and looks great with all your winter ensembles.
Below, we've compiled our six favorite winter blue nail polish shades:
1. China Glaze "For Audrey"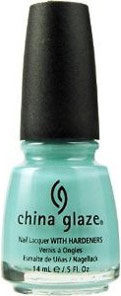 ($5.99 at Sally Beauty Supply)
This light blue is as close as you'll get to the color of a Tiffany box – hence the name, "For Audrey." Like Ms. Hepburn herself, this color is a timeless classic – it looks as great in January as it does in July. Plus, this formula is awesome. It's not the least bit sheer or streaky and gives you perfect coverage. This minty blue is a definite nail staple!
2. Essie "Lapis of Luxury"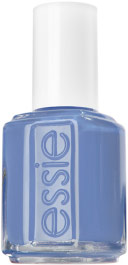 ($5.99 at Amazon)
Essie describes this color as a "dreamy ocean blue," but to me it's more of a periwinkle or cornflower color. But whatever it is, it's unique, and I haven't found another shade like it. It's a dusty, laid-back blue that'll look great on most skin tones and I absolutely love how truly one-of-a-kind it is.
3. OPI "Dating a Royal"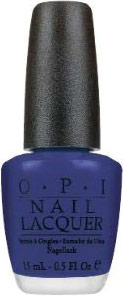 ($7.30 at Amazon)
I'll be the first to admit that this royal blue doesn't have the best formula – it needs three coats and isn't exactly a 'quick dry'… but man, is it worth it. It's a bright, true blue. Unlike a lot of bright colors, this manages to never look garish or gaudy. I promise that it will add a fun, unexpected pop to even the dreariest outfits!
4. OPI "Ski Teal We Drop"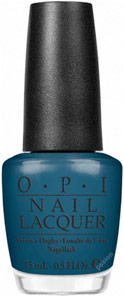 ($7.32 at Amazon)
If you're looking for a chic shade that screams winter, look no further than Ski Teal We Drop. This is a perfect teal color that instantly makes you look more polished and put-together and will carry you through to the warmer spring months.
5. Deborah Lippmann "Across the Universe"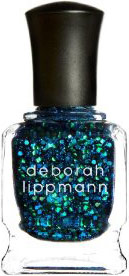 ($18 at Amazon)
I know, I know, $18 is a ridiculous amount to spend on nail polish – but this color is worth it. I call it 'under the sea' – it's a darker blue with blue and green glitter in it. (See the top photo in this post for an example of how it looks on the nail!) Every time I paint my nails with this shade, I always find myself staring back at my fingers, the color is that mesmerizing.
If you wouldn't normally justify the purchase, just think – Christmas is coming up (sort-of) soon, and this will make a great stocking stuffer! Get it for your BFF and get her to let you borrow it sometime.
6. OPI "Roadhouse Blues"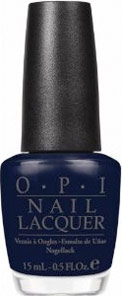 ($7.33 at Amazon)
I don't just love this color because it's inspired after my adopted hometown of St. Louis. I love it because it's a true inky blue color that seems to make me chicer just by wearing it on my fingernails. Plus, as with almost all OPI offerings, the formula is flawless. If you're into dark, moody nail colors, this navy shade absolutely has to be in your stash
What are your favorite blue shades?
Do you own any of these colors? Which one is your favorite? Let me know in the comments!!