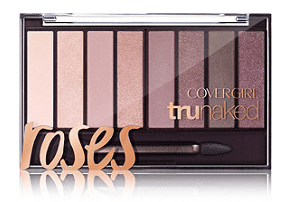 I've said it before but I'll say it again – one of my favorite hobbies is wandering the drugstore and seeing what's new. I love playing with new products, especially if they've been super hyped up since I can test them for myself and share my review with you guys.
With drugstore makeup, quality can be very hit or miss. However, these four new drugstore products are all wonderful! Read on to learn what they are.
Rimmel London Kate Sculpting Kit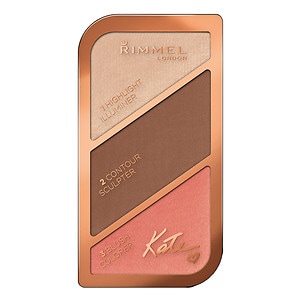 Rimmel London Kate Sculpting Kit – $6.99
Rimmel's line of Kate Moss-designed makeup products was strictly limited to lipsticks (which were amazing, FYI!) before this contour kit. I have to say, I'm crazy about this! The packaging is beautiful, and it's definitely not normal "Rimmel" packaging, which is usually black.
For the price, this is a fabulous kit. My favorite shade in this is the middle contour shade, which is matte and not as dark as it appears. It's not as pigmented as you'd think, which is a good thing because you can build it up (so it works for multiple skin tones).
The blush shade in this is pretty nice as well. The highlight shade I found was a bit too frosty for all skin tones – it's good for pale girls, but if you're darker, it's not the best fit. Give this a try if you're looking to start contouring and don't want to spend too much!
Maybelline Color Tattoo Concentrated Crayon in Barely Beige

Maybelline Color Tattoo Concentrated Crayon in Barely Beige – $6.99
I literally squealed when I saw these in the store. Maybelline Color Tattoo eyeshadows are my absolute holy grail shadows, but I always hated putting my fingers in the small container and getting eyeshadow underneath my nails (gross, I know). This crayon is the answer, people!
This product glides on so easily and blends just the same as the original Color Tattoo eyeshadows. I love this more, though, because you can get it precisely where you want it on your lids. These shadows really do last almost 24 hours, which is a huge plus! Definitely get these, you won't be disappointed!
CoverGirl Roses TruNaked Eyeshadow Palette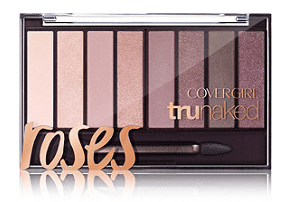 CoverGirl Roses TruNaked Eyeshadow Palette – $11.99
As I've mentioned before, I'm always wary of drugstore eyeshadow palettes. They tend to be chalky and not very pigmented – ugh. This, however, is the first palette of 2016 that I LOVE, LOVE, LOVE. CoverGirl's TruNaked Roses palette is wonderful!
It's pigmented, the shadows are buttery smooth, and the color selection is very good. The light shadows are bright and the dark ones are actually dark! My only issue with this is that some of the shades are very similar, so the variety lacks a bit. If you finally want a really good drugstore eyeshadow palette, this is it!
Maybelline ColorSensational Vivid Matte Liquid in Nude Thrill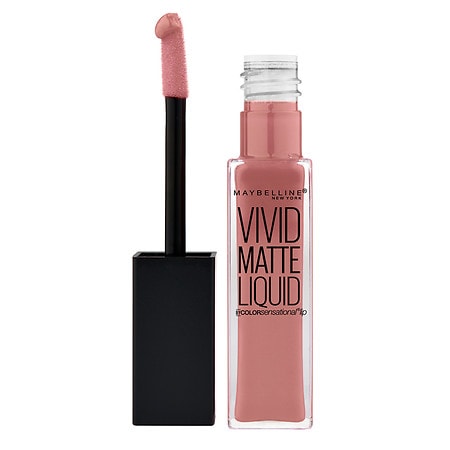 Maybelline ColorSensational Vivid Matte Liquid in Nude Thrill – $7.99
Until recently, I only wore lip colors for special occasions. (I have larger lips that I'm sort of self-conscious about.) However, I started wearing matte lipstick regularly over this past year and I'm obsessed. This lipstick by Maybelline is one of my favorites right now. I love the pinky-nude shade and the formula is pretty good for a drugstore matte lipstick!
I recommend wearing balm underneath any matte lipstick because they do tend to dry your lips a little bit, but it's nothing too bad. There are darker colors in this line if you're into those, but this shade is my favorite – it's the perfect light, natural shade for everyday.
What do you think?
What product do you want to to try? Do you have any favorite new makeup you want me to try? Let me know in the comments!