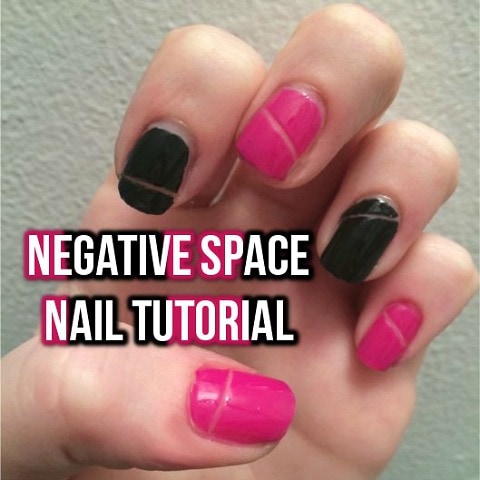 Negative space nails are one of the latest and most popular nail art trends. These incredibly simple yet stylish nails are surprisingly easy to create, and I'll show you how to do so below:
What You'll Need:
Get the Look:
Start with applying a base coat to your nails. This is, of course, optional, but it will help protect your natural nails and help your design last longer.
Once this base coat is dry, stick the striping tape onto your nail. Make sure you cut off the excess tape, but leave some overhang so it's easy to remove. Also, make sure to press the tape down very well.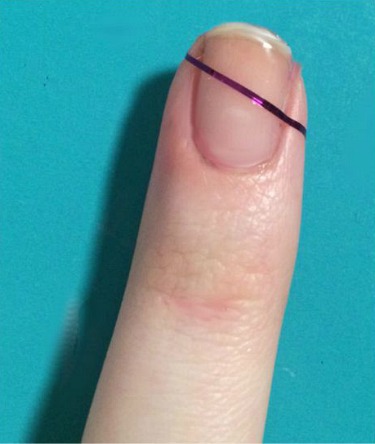 TIP: Use a toothpick to press down the tape to make sure it's firmly adhered to each nail.
Next, paint two coats of your fave polish over the tape. It is important to use gentle strokes and thin coats. You want to make sure the polish does not bleed under the tape.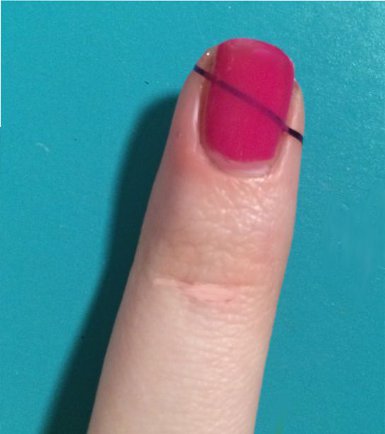 Wait for the polish to dry almost entirely (I waited about three minutes), then slowly and carefully remove the striping tape.
Voilà! The trendy negative space nails are complete. If any nail polish happens to bleed under or get in your negative spaces, dip a toothpick in nail polish remover and clean up your lines.
The Finished Look: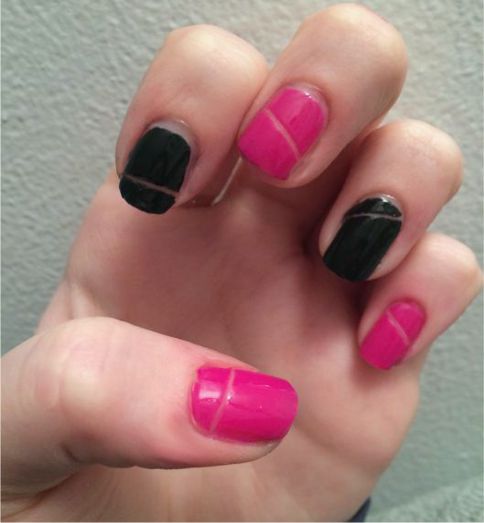 This nail art look is versatile and classic, and can be created with any color (although lighter colors tend to be easiest). It is also super-easy to customize this nail art because you can change the thickness of the space by purchasing thicker nail tape.
What do you think?
Do you think you'll try the negative space nail trend? What other nail art trends are you crazy about?
If you try out this look, don't forget to use the tag #collegefashionnails and tag the CF Instagram, @collegefashion. We would love to see your recreations!