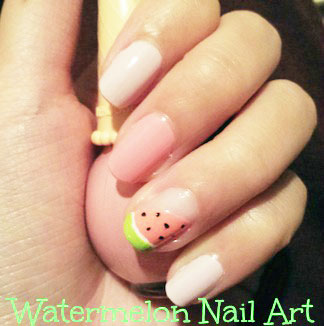 I recently acquired some great new summer colors on my travels, so, before summer is really over, I wanted to give you guys a final, quick summer nail art tutorial before we head into all those back-to-school posts!
I'm a watermelon addict – its something I wait all year for, so I decided to channel that in a few easy steps with the adorable ice cream polishes I got from Etude House. This nail art is great because you can choose to do it on an accent finger only, or do your entire hand without having it look overwhelming.
Read on to find out how to do watermelon nail art:
What You'll Need: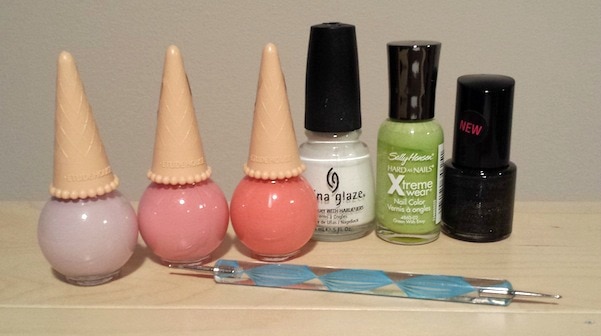 Step 1: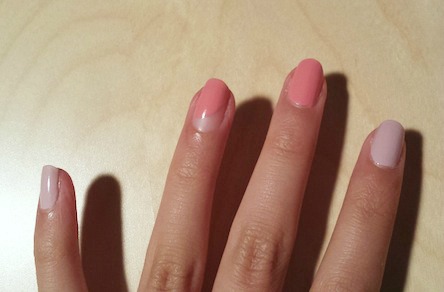 First off, paint all your nails whichever color you've chosen, save the ring finger. On your ring finger, paint a kind of quarter circle with your watermelon color. If need be, use a q-tip or brush to clean the edge of the line to your desired shape.
You could also paint on your entire nail and "erase" the bottom part (with a q-tip or brush dipped in nail polish remover) to create the shape.
Step 2: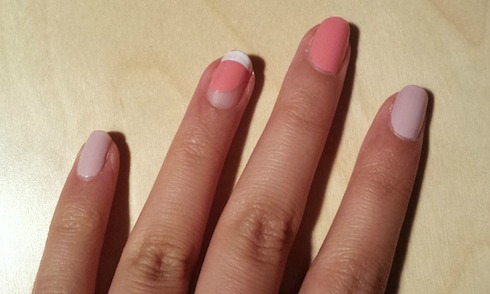 Once the base has dried, go ahead and do a french tip with white to represent the watermelon rind. The easiest way I've found to do this is to first rest your hands on a the table. While holding your brush steady, slowly rotate your finger to get a nice, clean line. This may take some practice for people, but it's not as hard as it seems!
Step 3: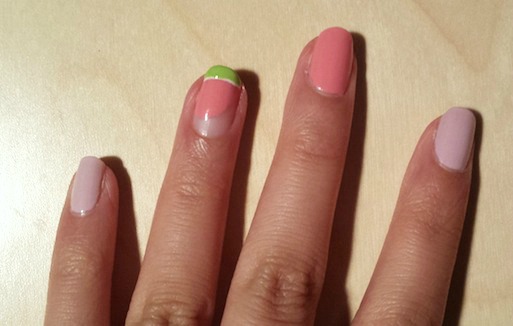 After letting the white dry, paint on your green color using the same technique, leaving a thin strip of white between the colors. I didn't own a darker green color, so I settled with a lighter green, and really liked how the color contrasted with the pink.
Step 4: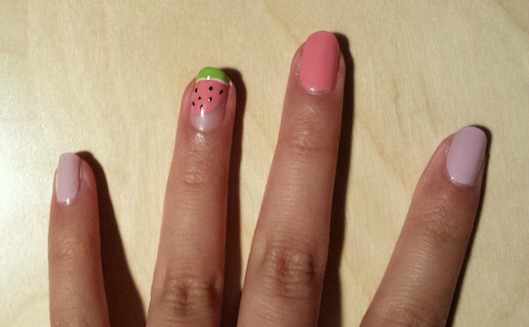 Lastly, using a thin dotting tool or toothpick, dot a black or dark brown color for the seeds. I dotted the color on and dragged it a little bit, thus forming a bit of an oval shape to make it look more realistic.
After this is done, put on a top coat to seal your watermelon nail art design. I had to be careful because my seeds smudged a bit when putting on the top coat, so I'd recommend waiting a little while for it to dry!
How has everyone's summer been so far?
I hope everyone's having a great summer! What did you think of this tutorial? Will you be trying it out? If there are any questions, comments or suggestions, please feel free to leave them down below!