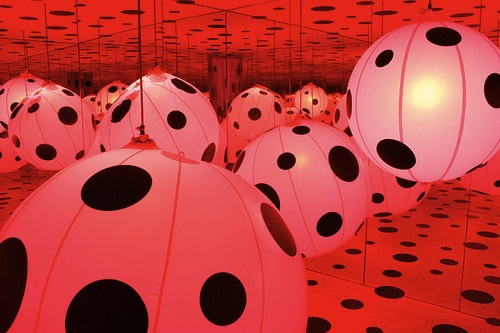 For this week's nail art tutorial, I wanted to create mini works of art based on bigger inspiration! Last week, an exhibit featuring Yayoi Kusama opened at the Whitney Museum of American Art in New York City. Kusama is originally from Japan but was a mainstay in the New York art scene in the 1960s, influencing household names such as Andy Warhol and Claes Oldenburg (famous for his giant hamburger sculpture!).
Kusama's oeuvre ranges from sculpture to painting to fashion shows, and she is known for her contributions to the Pop art, minimalist, and feminist art movements, though she is perhaps most famous for her 'dot' paintings. She is also a novelist as well as record holder for selling the most expensive work by a living female artist ($5.1 million!).
Some Facts About Yayoi Kusama
Kusama was born in Japan in 1929. At age ten, she was already creating paintings with dot motifs.
In 1957, Kusama came to the U.S., at which point she showed large paintings and soft sculptures as well as ones involving mirrors and lighting.
In the late 1960s, Kusama staged events such as 'body painting festivals,' fashion shows, and anti-war demonstrations in New York as well as various parts of Europe.
In 1968, Kusama produced and starred in an experimental film called Kusama's Self-Obliteration.
In 1973, Kusama returned to Japan, where she continued with her artwork as well as wrote novels, such as The Hustler's Grotto of Christopher Street.
In 1994, Kusama began producing open-air sculptures in various areas in Japan and even one in Beverly Hills!
Since then, many museums worldwide have featured Kusama in solo exhibits and retrospectives.
You can learn more about Kusama on the biography page of her website.
Nail Art Inspiration
Looking at Kusama's awesome designs makes me want to take them with me wherever I go, so I decided to use my nails as my canvas and do exactly that!
I found the most inspiration in her installation pieces, in particular one that was on display in 2009 at the Fairchild Tropical Botanic Garden in Miami. This particular piece has lots of different colors and patterns, so I could imagine cool ways to feature each finger!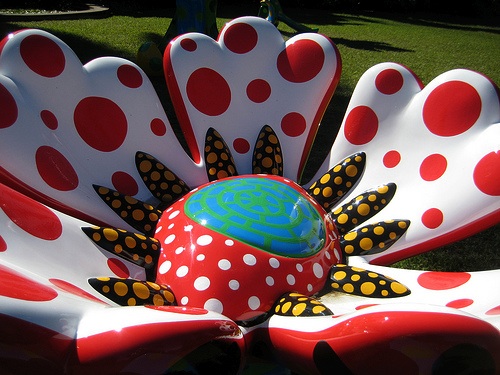 To channel Kusama's work, I used red, yellow, blue, green, white, and black polishes. Whew! (And don't forget a detail brush!)
Since the piece resembles a flower, I liked the idea of having the middle finger be the center with the other designs radiating out from it.
To start, I painted my middle finger blue.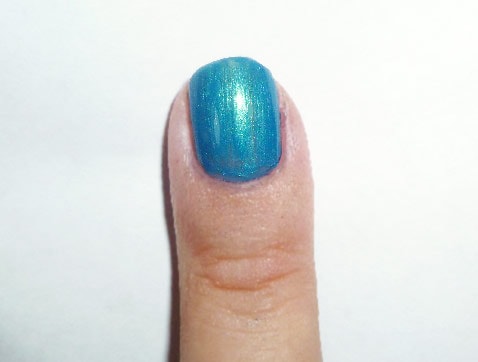 Exactly matching the colors isn't really important here, since the sculpture is just a source of inspiration.
After that dried, I painted concentric circles in green with a detail brush, and then I connected the circles with staggered lines. Don't forget a dot in the middle!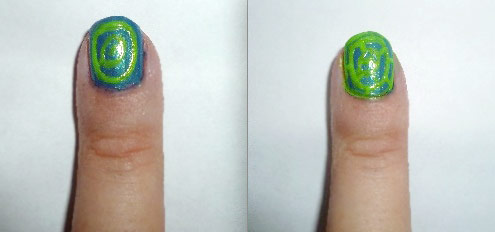 For my pointer and ring fingers, I wanted to go with a red and white spotted pattern. I chose to do red with white dots, but if you prefer, white with red would look great, too!
First, I painted those fingers red.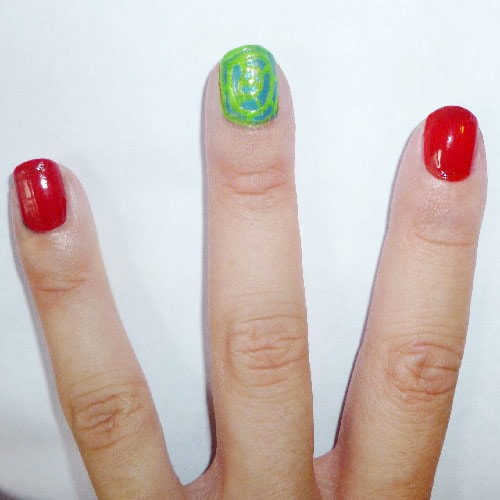 I then painted white dots with the detail brush.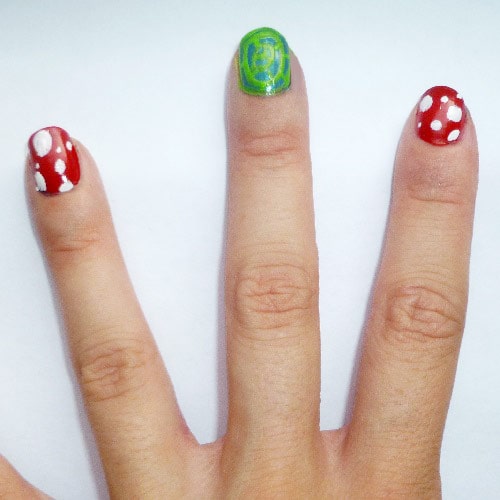 Try not to make the dots too uniform — the attitude here is fun and spontaneous!
For my pinky and thumb, I could have done black with yellow dots, but there was another piece that had captured my attention…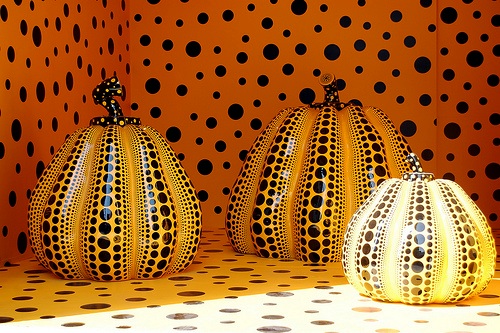 I liked the idea of having big dots in the center getting smaller as they went out, so I decided to incorporate this piece, from a 2006 installation in New York City, into the manicure. (And this way you can be sure the dots will show up well!)
To start, I painted my thumb and pinky yellow.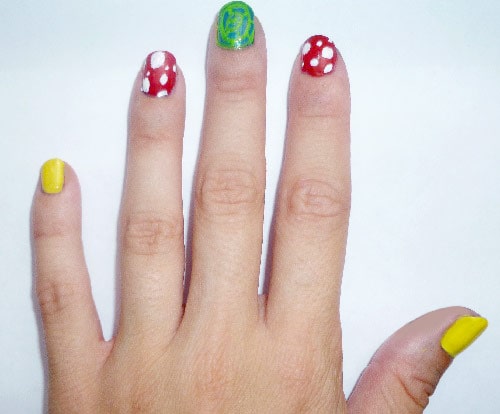 Next, with a detail brush, I painted big dots in a line down the center, and then on either side of that line I painted smaller dots.
If you wanted, you could keep going, but I wanted to leave some blank yellow space, reminiscent of how the pumpkins look.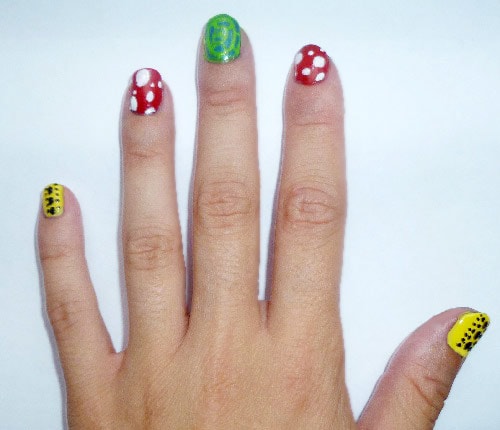 And there you have it! A super fun Yayoi Kusama manicure.
And lest you think that Kusama's pieces are only good for nail inspiration…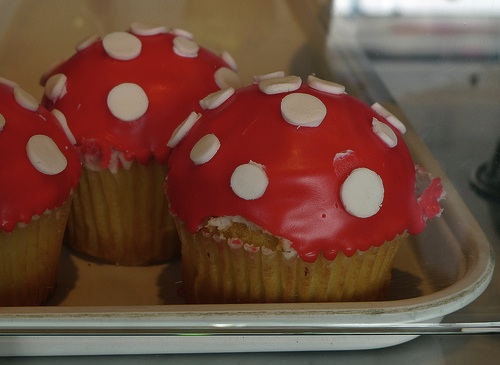 …the cupcake chain Crumbs has a Kusama-inspired cupcake!
Your thoughts?
What do you think? Would you try these nail designs on yourself? Do you think you'll go to the Whitney exhibit if you're in New York? (It closes on September 30!) What do you think of Yayoi Kasuma's work? Do you like the idea of painting your nails with inspiration from artists? What other kinds of tutorials would you like to see here? Let me know in the comments!