Though the Olympics have (very sadly) ended, we are now in the midst of another major television event: Shark Week!
For those of you who don't know, Shark Week is a week-long series of programs airing on the Discovery Channel featuring those toothy beasts of the deep. Also, it has inspired some of Tracy Jordan's best advice, as doled out to Kenneth Parcell in Season 1, Episode 4 of 30 Rock: live every week like it's Shark Week! Incidentally, this year marks the 25th anniversary of the Discovery Channel special.
Lest you think that Shark Week is all about the sharks, it's so much more than that. In recent years, it has evolved into a social media event, with hashtags galore, and the website has plenty of interactive games and a 'Shark Yourself' tool that I've spent more time on than I'd like to admit. All in all, it's a pop culture phenomenon that you don't want to miss.
As a fan of nature documentaries, the Discovery Channel, and overhyped TV specials, I'm obviously a total sucker for Shark Week. So I thought it would be the perfect (although maybe unconventional) source of nail art inspiration.
What You'll Need:
For this tutorial, you'll need black, gray, blue, white, and silver (optional) polishes, as well as a detail brush.
Shark Week Nails, Step by Step:
When I think of sharks, the two most obvious features that stand out to me are the teeth and dorsal fin. I decided to dedicate one nail to each, starting with teeth on the thumb. To start, I painted my thumb gray.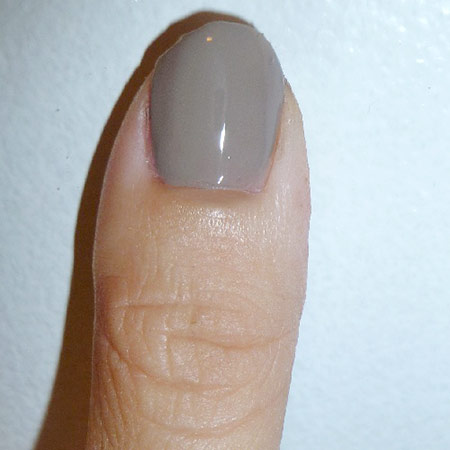 Then, using the detail brush, I painted white zig-zags on the top and bottom of the nail and filled them in, to represent the teeth.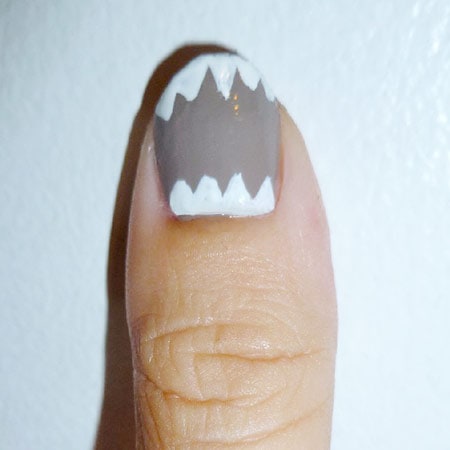 If you wanted a more symmetrical look, you could file your thumb into a square shape. In the interest of realism, I kept mine rounded — sharks aren't known for having the straightest teeth, just lots of them!
I wanted to paint the dorsal fin on my middle finger, for some semblance of anatomical correctness. To start, I painted the nail blue, for the ocean. (Depending on how grim you want your nails to look, you could also go for a darker or navy shade.)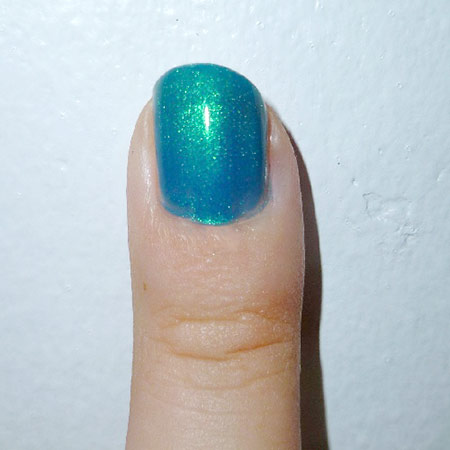 After that dried, I used the detail brush to paint a sort of triangle shape in gray for the fin.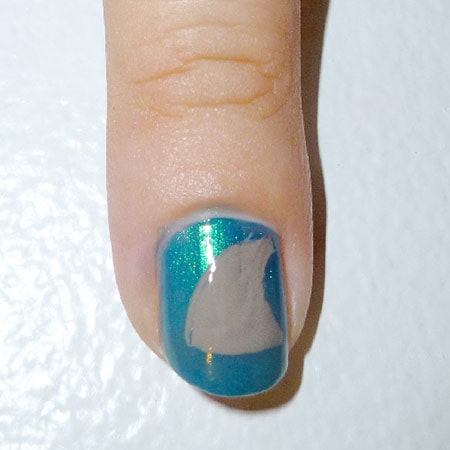 To give some perspective, I used the detail brush to paint a small wave in black underneath the fin.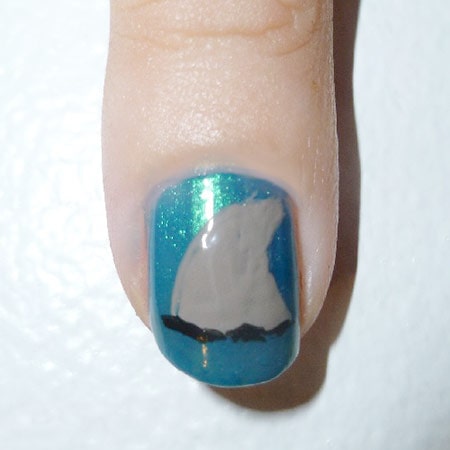 For the other nails, I decided to stick with blue ocean and waves, again using the black detail brush.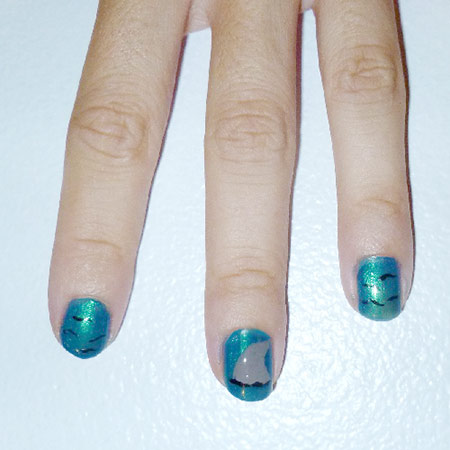 If you're feeling especially crafty, go for a shark-worthy tail on your pinky! Start out with a blue background, then paint a tail shape (essentially a couple of triangles) in gray with your detail brush.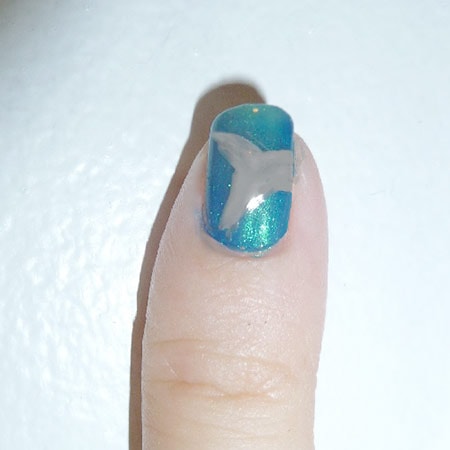 If you're feeling that your nails are looking a little grim, add some silver for accent touches. Nothing perks up a manicure like sparkles!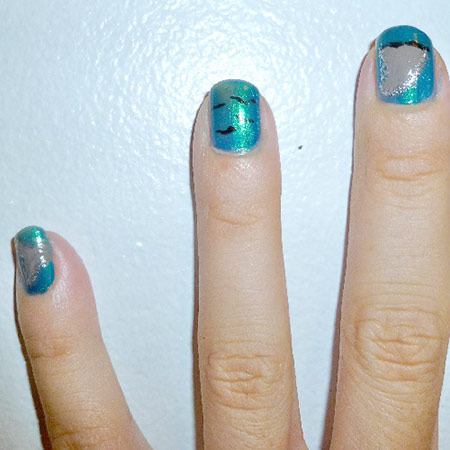 And there you have it! Your nails are sure to be a hit at any viewing party you attend. Cue the Jaws theme music…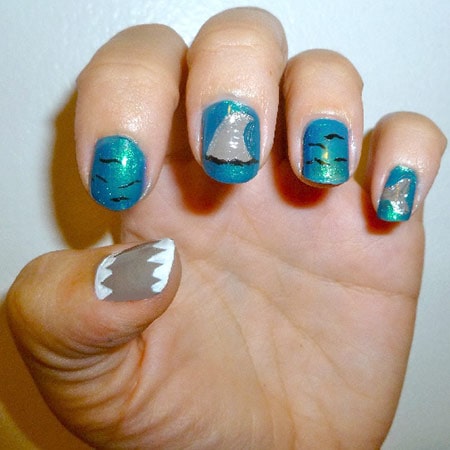 What do you think?
Do you watch Shark Week? Would you try a manicure like this? Do you think you'll be having any Shark Week parties? What are some of your favorite TV events? Let me know your opinions in the comments!