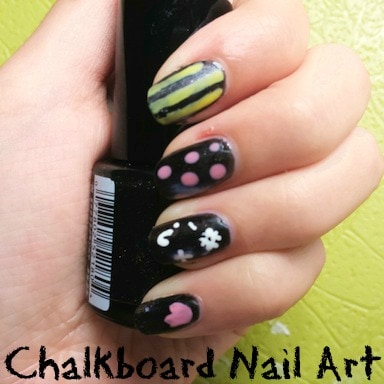 To ring in back to school week, I wanted to re-create the chalkboard nail art I've been seeing around lately. There really isn't much structure to this in terms of what to 'decorate' your nails with – you can get as creative as you want, but I hope the general ideas I show will be of some inspiration!
What You'll Need: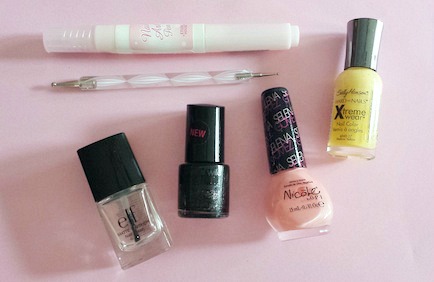 Step 1: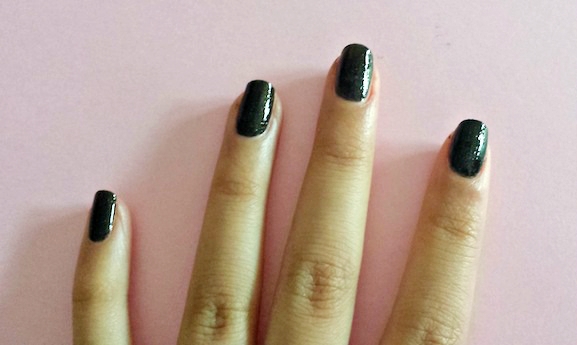 To start off, paint all your nails black, or if you want, paint whichever fingers you want to have the design on. I don't actually own a real black for some reason, so I settled for an almost black with bronze-y specks.
You can also substitute a very dark grey if you don't want such a black background.
Step 2: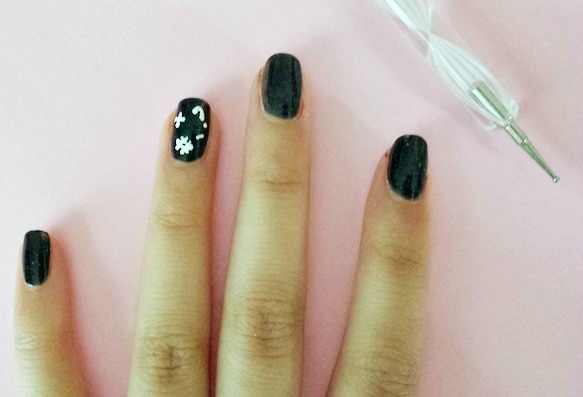 I recently bought a nail art pen with a very fine tip and this was the first time I tried it out. It actually worked out really well! If you don't have one, a toothpick and white nail polish works too. For the ring finger, I drew on some symbols and punctuation marks. Feel free to draw whatever you want, though!
Step 3: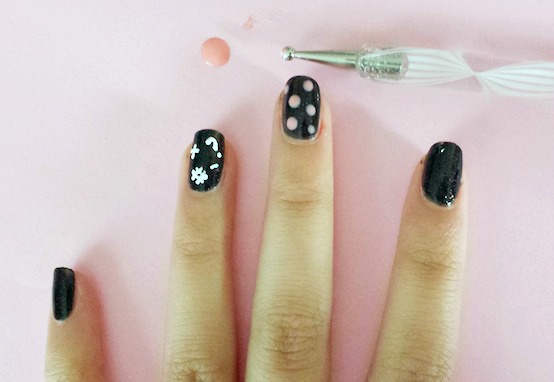 On my middle finger, I thought I'd do some polka dots with a light pink. Using a dotting tool or bobby pin, dot some pink polish around. I find that the more sheer the polish, the more it looks to chalk.
Step 4: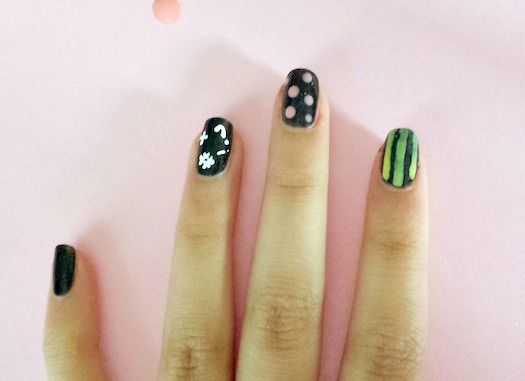 For my pointer finger, I thought I'd do a sort of stripe-y look with the yellow. The brush for my yellow polish was rather flat already, so I shaped it a bit more on the neck of the bottle and used the thin edge to make the lines. If you want cleaner lines, go ahead and use thin pieces of tape to achieve the look.
Step 5: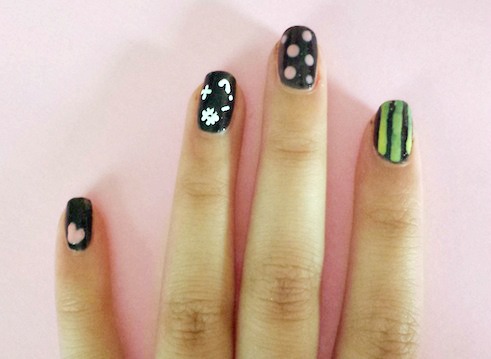 I wanted to add more pink for my pinky finger, so I decided to use my dotting tool to make a messy heart shape. The beauty of this tutorial is you can choose whichever designs you like!
Step 6:
Lastly, to finalize the look and get the 'chalkboard' effect, use a mattifying top coat to seal your design. In my experience with matte top coats, layering a generous amount is better.
Is everyone excited to go back to school?
I hope you guys enjoyed this tutorial and have a great back to school week! What do you think of this tutorial? Will you be trying it out? If there are any questions, comments or suggestions on what you'd like me to cover next, they're always welcome down below.