This post may contain affiliate links, which means we may receive a commission if you purchase through our links. Please
read our full disclosure here
.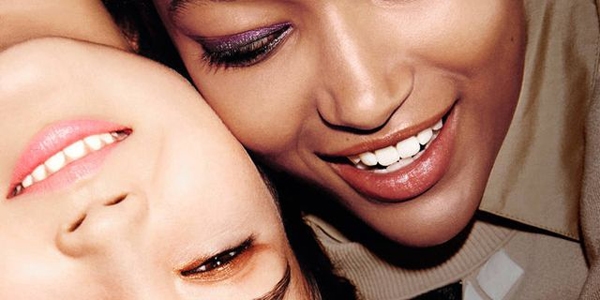 Source: ELLE
Now I know what you're thinking… skin care seems like a kind of boring subject. I won't ague with you on that, but you probably agree that it's an incredibly important topic. There's no better time than college to start taking better care of your skin. Trust me, you'll thank me twenty years from now.
I've been trying to find the perfect skin care regimen for my face for as long as I can remember. I've never had particularly bad skin, but like any awkward teenager I struggled with acne and desperately tried about a million products to clear up my skin. Although I didn't quite have it figured out in high school, I'm happy to say that I think I've finally found something that works for my combination skin.
Read on to find out about my skin care regimen and some tips for better skin.
My Facial Skin Care Routine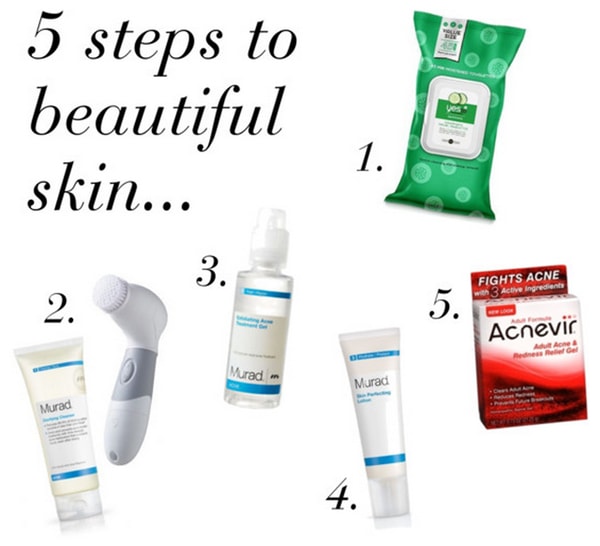 Skin Care Tips
Source: ELLE
Drink lots of water. While moisturizers can help, your skin also needs to be moisturized from the inside out. The more water you drink the brighter, smoother, and clearer your skin will be.
If you are into taking vitamins, I highly recommend One A Day Women's Complete Multivitamin plus Healthy Skin Support. It's not a quick fix, but after a few months you'll start to notice healthier skin.
Keep in mind that the products that work for someone else may not work for you. Everyone has different skin, and unfortunately that means testing out products until you find one that is effective for you.
Many skin care companies sell starter kits that have all the products you need in smaller sizes so you can test them out without paying for the full size. I can personally recommend this starter kit by Murad, but they have other greats ones depending on what you're looking for.
Figure out your skin type. Many products are designed to work for a particular skin type/issue, so the more familiar you are with your skin, the better off you'll be. Check out this article if you're not sure what type you have.
Use sunscreen! This is so, so important. I like Kiss My Face Face Factor Sunscreen because it's lightweight and won't make your skin break out.
Finally, the health of your skin is also affected by what kind of makeup you use. It's difficult to avoid buying drugstore makeup, especially when you're on a college budget, but if there's one product you splurge on I think it should be foundation. A good foundation will make a world of difference with your skin. Currently I am obsessed with Tarte's Amazonian Clay Full Coverage Foundation.
Your thoughts?
What skin care tips do you have? What products do you use and love? I'd love to hear about what works for you!