This post may contain affiliate links, which means we may receive a commission if you purchase through our links. Please
read our full disclosure here
.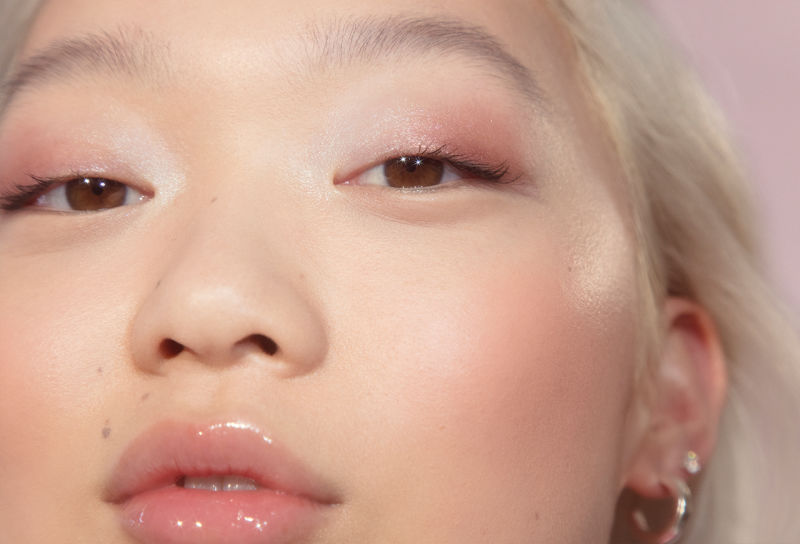 Whether it's because of finals season, on-campus jobs, staying connected with friends and family, or just doing a lot of holiday shopping, there's no doubt that this is the busiest time of the year. However, with so much going on and so many people to see, it's no time to be lax in looking your best – so that you can go from running into your high school crush while running errands, to taking the perfect first-snow Instagram selfie with ease.
What's a busy girl to do when she still wants to look great? Turn to a super-modern and fresh take on holiday makeup by keeping things minimal. Generally, the best looks will have the focus be on just one part of your face, with everything else looking groomed but natural – think BB cream, brow mascara, and tinted lip balm – which is way quicker to apply than a conventional full face, so will give you more time to pick out your new favorite ugly sweater, or spend a few extra minutes really nailing the conclusion of your essay.
Here are some ways to rock minimal makeup for the holiday season:
To focus on your eyes:
Go graphic. With just a single product (cream shadows and liquid or gel liners work best for this), draw a bold shape on your lids, and either leave the outline or fill it completely with color. This would work with just a simple wing, but you can also experiment: a wing brought all the way into the inner corner, a large teardrop shape all the way over the lid, or sweeping lines above the crease are all super cool and eye-catching twists on this look.
https://www.instagram.com/p/BqObjENFo_V
Go monochrome. Picking a single bright color and sweeping it over your entire lid with a fluffy brush gives a bold but ultra-simple look that can work equally well for a study session with your crush, to an end-of-semester girl's night out. Your options for colors are pretty much endless, but consider contrasting with your eye color: for blue eyes, wear oranges and reds, green eyes can do berry and purple shades, and brown eyes should try blues or teals for a high-impact look.
To focus on your cheeks and complexion:
Go glowy. For a flirty but still put-together look, start with a light-coverage, dewy foundation. Powder sparingly (though obviously you still want your makeup to stay on your face), and then dust a highlighter in a color close to your skin tone over the inner corners of your eyes, your brow bones, the tip of your nose, your upper lip, and your cheekbones. This look is super-simple, and gives the perfect I-woke-up-like-this glow that works just as well for brunch with your cousins as it does for a New Year's Eve party.
Go draped. Contouring with blush, also known as draping, is an easy way to get an editorial look. This technique will give you the same sculpted finish as your favorite bronzer, but will also add a subtle flush as though you just came in from the cold – even if you were just sitting at your computer for 5 hours in the student union tearing your hair out over your flaky final project group members. Use a cream or stick blush for easier application and a dewy finish, or use your favorite powder blush for a more subtle look.
To focus on your lips:
https://www.instagram.com/p/BqI1OmphbWl
Go ombre. A favorite look from Korean beauty is the gradient lip – which requires less reapplication than typical Western lipstick, while being super flattering to a variety of lip shapes. Simply take a lip brush and your favorite cream lipstick, and apply a light layer to the inside of your lips, while gently blending it out towards your lip line. To balance out this look, try pairing it with bold brows, which will add contrast to the femininity of the lipstick.
Go unconventional. Another way to make a statement with just lipstick is to choose an unusual color, such as blue, black, or metallic. A liquid lipstick will stay on through whatever your day will throw at you, and choosing one in an extra-bold color will give an edgy twist to any outfit with just a little extra effort.
What do you think?
What are your go-to holiday makeup looks? How do you fit looking great into your busy schedule? Let us know in the comments below!