This post may contain affiliate links, which means we may receive a commission if you purchase through our links. Please
read our full disclosure here
.
Since the new semester is starting, it's prime time for meeting new people and going on first dates. I've been dating the same guy for three years and I still stress about what I'm going to wear or how I'll do my makeup when we go out, so I can imagine the anxiety some of you feel when getting ready for a first date.
First date makeup is a little tricky: You want to look polished and like you put effort into looking nice, but you still want to look effortless… if that made any sense. A first date is not the time to whip out your darkest smokey eye or reddest lipstick, but rather a chance to enhance your own natural features.
Check out the video below to see how to get a simple, clean, and pretty first date makeup look.
The Look: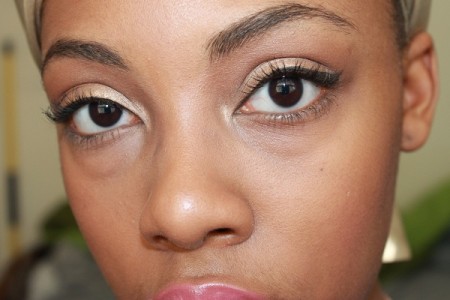 How To Get the Look:
Products Used:
First Date Makeup DOs and DON'Ts:
DO exfoliate the night before – you'll wake up with soft skin in the morning.
DON'T try any new skin products that may cause breakouts.
DO wear neutral shades that are flattering to your skin tone.
DON'T wear every color in your eyeshadow palette.
DO stick with waterproof everything to avoid smudging.
DON'T wear any super bright lipsticks.
Thoughts?
What is your go-to makeup routine for dates? How did you guys like the look? Did you enjoy the "First Date Fails" bonus clips? What's your most embarrassing first date story? Let me know down below!