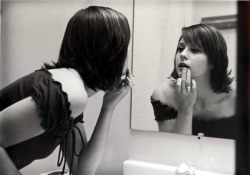 Photo by At~A~Glance
In the last post about makeup for college girls, I talked about makeup for daytime: the natural, fast, low-maintenance look. Today, it's all about the fun stuff – nighttime makeup!
Some of you may be wondering how to take your makeup look from day to night.
For a while, I didn't really change my look much from classes to parties – I thought natural and cute was great for anytime. That's not wrong or anything, but I've learned that night is the best time to have fun with your makeup, so you might as well doll yourself up!
Here are my tips for amazing nighttime makeup looks:
Experiment and have fun!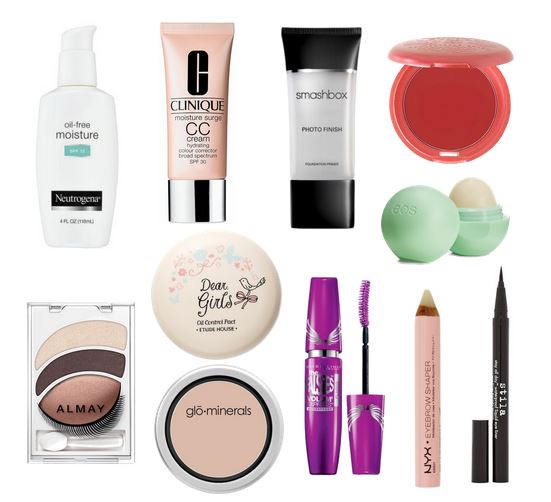 Photo by val-j
Let's face it: between classes and extracurriculars, work, and working out, there aren't many opportunities for college girls to have fun getting all dolled up. Parties, bar-hopping, and date nights are the only chances we get!
Like clothes, makeup can be a great way to express your personality, so take advantage of that and have some fun!
If you've always wanted to try a new makeup look, but knew it wouldn't fly in a classroom, nighttime is your chance. The worst that could happen is that you'd hate it, and could just take it off anyway. You can't really lose.
Get inspired.
Makeup artists aren't called that for nothing – cosmetics truly can be an art form, and every artist needs a little inspiration!
Before you do your makeup for night, come up with some looks that you'd like to emulate. This could be anything from a look you saw on The Hills, to an old glamour photo of Marilyn Monroe or even something random that popped into your head. Keep track of inspiration when it comes to you, and draw from those ideas when you're getting ready.
Change at least one thing.
Don't just recreate your daytime look. For example, if you don't wear foundation during the day, use some at night to give you that flawless look. Or if you never rock eyeliner, change it up at night. If you look too similar to your day look, change your makeup even more.
The change doesn't have to be drastic, but it should be different. Variety is the spice of life!
Fabulous Nighttime Beauty Products
When I'm getting ready to go out at night, I step it up a little bit from my daytime makeup routine, and add a few extra products into the mix. These are a few of my favorites.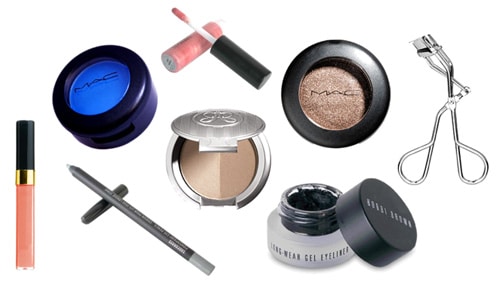 Eyeliner
I am a self-professed eyeliner fanatic. I think it's because I have light eyelashes, so I need all the extra definition I can get. (Or maybe it's an unconscious desire to be a rockstar.)
Either way, eyeliner is a must for me. My favorite is MAC powerpoint eyeliner because it lasts for hours & doesn't budge, but I have heard lots of rave reviews about Bobbi Brown Gel Eyeliner too.
Eyeshadow
I don't always wear eyeshadow, but sometimes I like to wear some metallic bronze-y shadow by MAC on my lid and crease. It gives the eye more definition and looks really pretty in the light. For a smokey eye look, I love MAC Knight Divine.
For a more dramatic look, I use MAC eyeshadow in a bright shade as an eyeliner. If you're into bright colors instead, MAC really does make the BEST bright eyeshadow ever. But you probably knew that!
Eyebrow Powder
I'm a natural blonde, so my eyebrows are so light that they're almost invisible. It's not cute, I assure you. That's why I wear brow powder. If you have naturally dark or defined brows, you may not need this step.
My favorite eyebrow powder is Anastasia Brow Powder Duo – Ash Blonde. It goes on smoothly, looks totally natural, and lasts forever. The perfect brow powder.
Lipgloss (!!!)
So important for any evening-out look. I'm not a big lipstick fan; gloss is just so much better!
If you wear a lot of eye makeup, you want to keep the rest of your face toned down. A nude lipgloss is perfect for that. There are a billion great nude lip glosses out there, but my favorites are Chanel Glossimer in Pinup (a shiny, light peachy pink), and MAC Lipglasses in Prrr and Underage. What are your favorite lipglosses?
Eyelash Curler
A good eyelash curler is essential if you have short or sparse eyelashes, or if your lashes don't naturally curl.
Shu Uemura's eyelash curler is the only one you should consider buying – it's a favorite of every makeup artist, celebrity, and fashionista. It's well-priced and it will last you forever. Invest in one!
Your Thoughts?
What are your favorite nighttime makeup looks? Are you an eyeliner person like me, or do you have a different favorite product? What are some of your favorite brands? Share your tips and opinions in the comments!