This post may contain affiliate links, which means we may receive a commission if you purchase through our links. Please
read our full disclosure here
.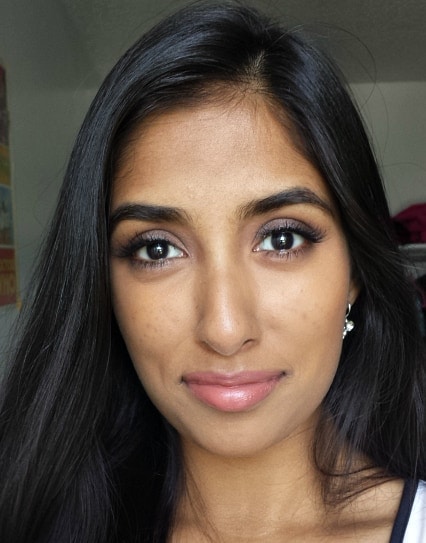 The Billboard Latin Music Awards aired last week, and, as always, Jennifer Lopez looked stunning on the red carpet. In fact, her beauty look was so fabulous that I decided to recreate it for this week's makeup tutorial.
J. Lo typically wears a similar smokey bronze look to most of her red carpet events. However, with the summer months ahead, I felt as if this was the perfect time to show you how to get that iconic Jennifer Lopez beauty look for less. Read on to learn more:
Step 1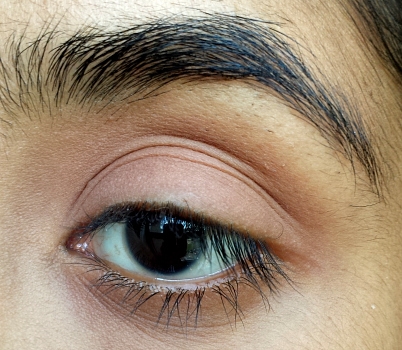 Start with primed lids, then apply a transition color onto your crease. You can use a bronzer, like I did here. I love using multitasking products, since it cuts down on the amount of makeup you need to purchase.
Step 2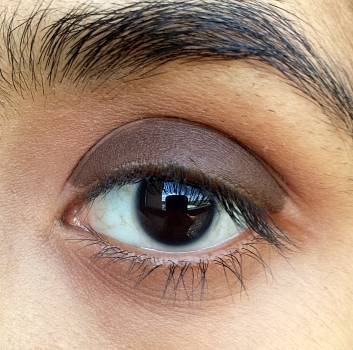 Next, apply a cream-based brown to your lid. I'm using a regular pencil liner from NYX, but you can use a product that was specifically made to be used as an eye shadow base.
If you have oily lids, then you may need a formulated cream eye shadow base. Maybelline's Eye Drama Color Tattoo shadows are relatively inexpensive and very long-lasting. You could also use a brown gel eyeliner since gel liners are made to stay put.
Step 3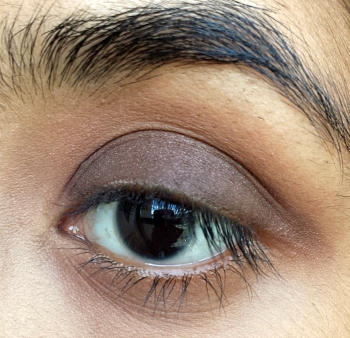 After you've applied your base, use a fluffy brush and blend out the base color.
It is best to work with one eye at a time when doing this step, because if you use a waterproof or long-lasting type of formula, then those products tend to set quickly. By the time you're done blending out one eye, it may be too late to blend out the other eye!
Step 4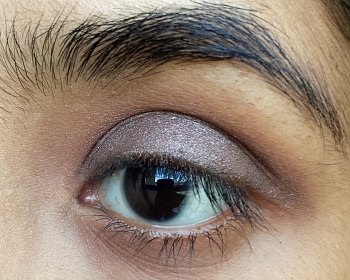 Apply a cool-toned, shimmery brown eye shadow. I used the brown from the Wet 'n' Wild Sweet As Candy eye shadow trio. I took a regular flat eye shadow brush and packed it onto the lid.
The base that was applied in step 3 helps to slightly darken up the eye shadow. On its own, the eye shadow does not have as much depth and dimension. Make sure you blend out the eye shadow with the same crease brush we used to apply the transition shade.
Step 5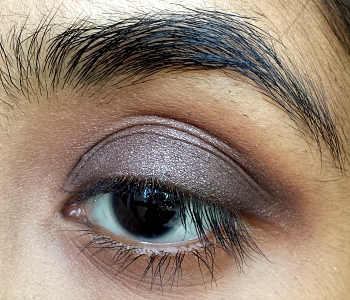 Next, I applied the tiniest bit of dark eye shadow to the outer corner. I used the shade Espresso from the LORAC Pro Palette with the e.l.f. Crease Brush, then worked whatever was leftover into the crease to add some darkness.
Step 6
It is kind of difficult to tell if J. Lo had any eye liner on, but I am assuming her makeup artist (Mary Phillips, check out her Instagram for more of her work) used some kind of liner.
Using this Jordana eyeliner, I applied the thinnest layer possible, because the liner shouldn't be the focus of this look.
Step 7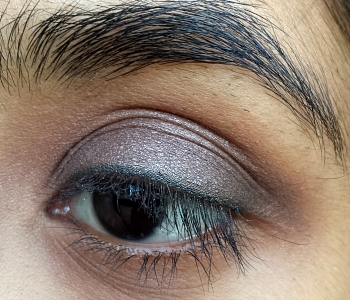 Take the brush used to apply the eye shadow, and use it to smudge out the eyeliner. This is a good trick if you want some added darkness, but don't want a stark black liner on your lid.
I did not pick up any extra eye shadow, but instead worked with what was leftover on the brush. Blending out the eyeliner helps to create a cohesive eye makeup look.
Step 8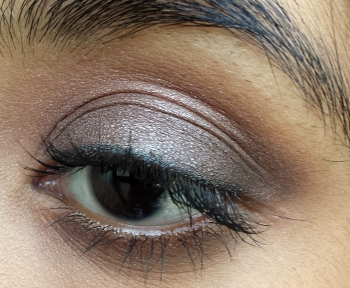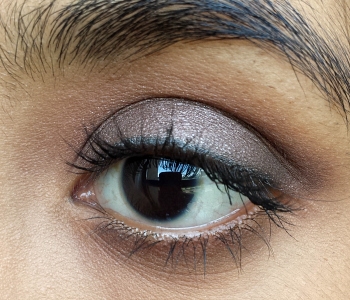 I added mascara, then repeated what I did on my eyelid onto my lower lashes. J. Lo's eye shadow was brought down quite low, but I felt as if that did not look good on me. However, if you want to keep it as authentic as possible, then you can bring the shadow lower.
The Finished Look: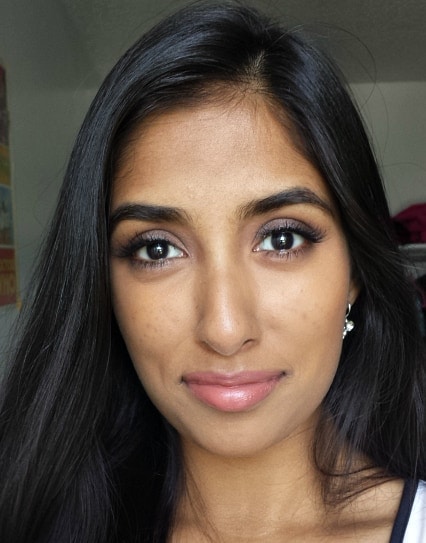 Here is the final look, plus some bonus items. I did my base routine, then applied bronzer all over my face. It was the same one that I used to apply my crease color. I contoured my face (or at least tried to) with the Sleek Contour Kit in Medium. I also used the highlight it came with and applied it to the high points of my cheek bones with a fan brush.
Can you spot something different that I did to my eyes? No, can't seem to see it? I applied false lashes! As I mentioned earlier, J. Lo had very full and fluttery lashes, so I used Ardell Demi falsies to replicate her look.
The lashes are completely optional, and I am not false lash expert so I struggled. However, it does look really wonderful and pulls the look together.
Finally, I applied a nude lip liner, then topped it off with a nude gloss. If you want to be mimic J. Lo's look completely, then you might look into a lip option that pretty much matches your skin, then top it with gloss.
Your thoughts?
What is your favorite J. Lo makeup look? Would you like for me to do more celebrity-inspired looks? If so, let me know! If not, then what other types of makeup tutorials would you like to see? Leave your suggestions in the comments section.