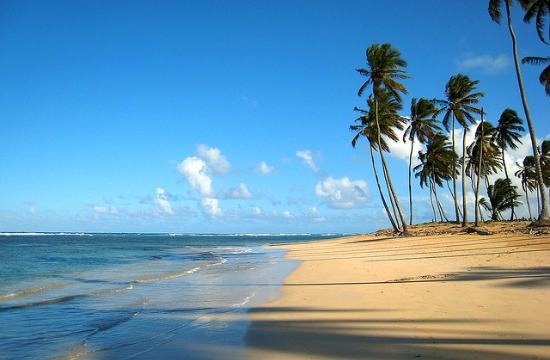 Though spring break – or as we call it in Canada (for university, anyway), "Reading Break" – has long since passed for me, I'm still seeing many people jet off on vacation for their turn at a week of fun. Since this time of year, most of us are dying to visit a great resort or beach, I decided it would be fun to translate that longing into nail art with a wave-like, scalloped design.
Whether you're jetting off on an exotic, fun-filled trip or staying closer to home, I'll show you two different nail art designs using scalloped edges that are sure to put you in vacation mode.
What You'll Need: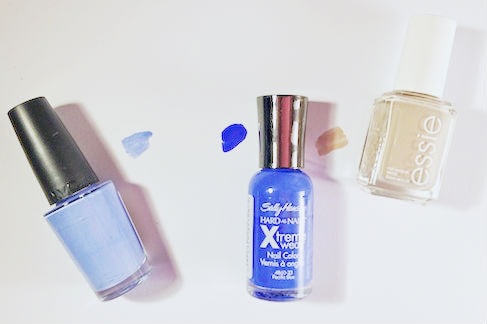 Look #1: Waves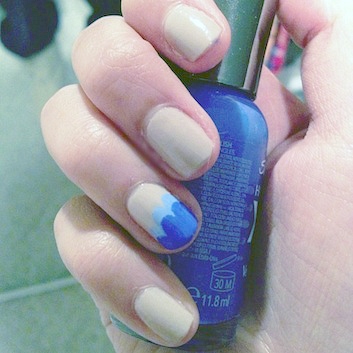 Basically, I found two different ways to get a scalloped shape on your nail and have outlined both methods below.
Method #1: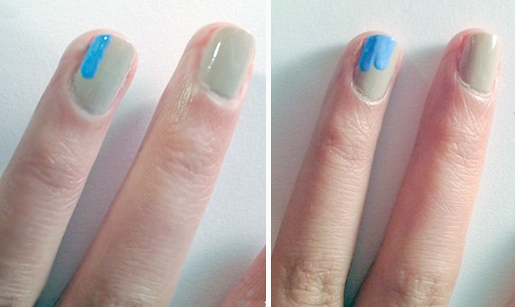 Step 1: First, take the lighter blue color and — starting halfway along your nail — paint a streak up the nail. To get the rounded edge, I found it easier to first shape the brush on the neck of the bottle, and then use it to dot the starting point, before painting the line.
Note: if you have a brush lying around with a rounded end, you could certainly use that for an easier application.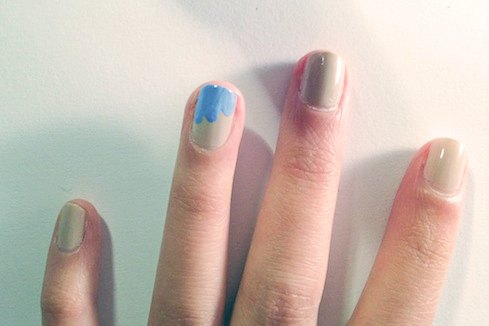 Step 2: Repeat the first step until you make three streaks — or more, depending on how many you'll need to cover your nail area — in an ascending/descending order (whichever you prefer) and wait for them to dry.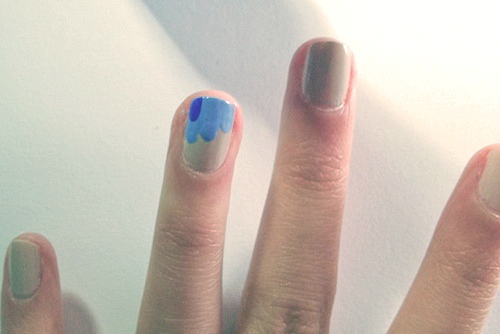 Step 3: Once that's dry, take your darker shade and repeat the same process, making sure that each rounded edge corresponds to the one in the lighter shade.
Method #2:
If you have a dotting tool lying around, this method is worth trying out – it's easy and the edges will almost always come out nicely.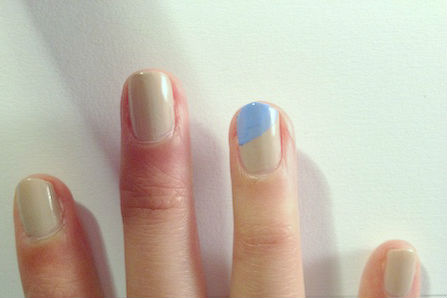 Step 1: Using your lighter color, paint a diagonal line starting halfway down your nail. Then, fill in the top part.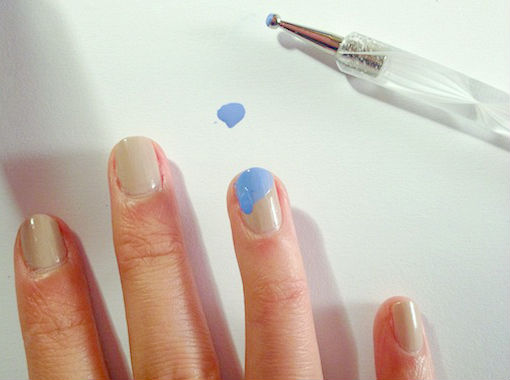 Step 2: Take your dotting tool, and using the larger end, and place a dot on the edge so that you get a semi-circle extending from your line. Repeat this along the edge to get that scalloped look. It may look a little messy, but this will be fixed in the end.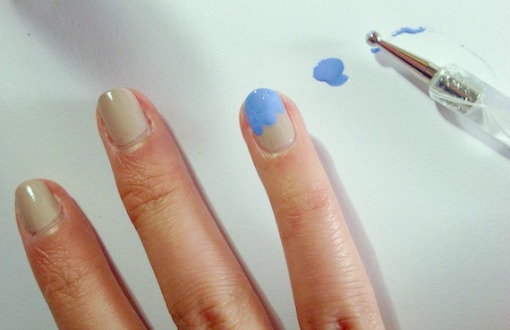 Step 3: After you've done that, switch to your dark blue polish, then repeat the same steps to create a second scalloped layer. Or, if you want to try something different, you can skip over to look number two down below.
Step 4: Once you're satisfied with the design, go ahead and clean up the edges with the tool. Now, I ended up with some bumpy spots, but a layer of top coat should fix everything and make it smooth so you can enjoy the waves you've created on your nails!
Look #2: Scalloped Lace Edges
If you want to try something a bit simpler, you can use the scalloped edge to create lace-inspired nail art. This would be perfect for those of you with sweet, girly senses of style.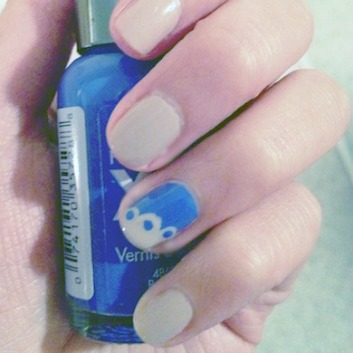 First off, I recommend using an opaque shade for the scalloped edge, as a sheer shade would take a few coats and some time to dry. As well, I found it easier to use the paint-and-dot technique (with the dotting tool), since I'm working closer to the edge this time.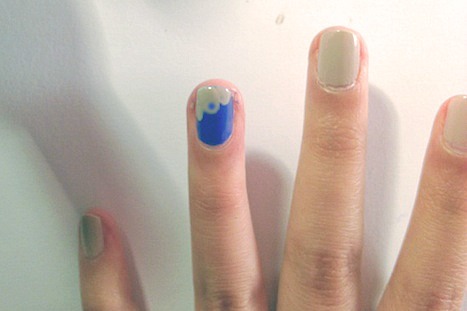 Step 1: To add a bit of a 'lace' look to your scalloped nail, use a smaller dotting tool and add a dot inside of each of the rounded edges. Remember to let the previous layer dry before dotting, so it doesn't swallow up your dot (like what happened in the photo above – oops!). Also, be sure to apply even pressure with each of the dots, or some might end up looking bigger.
Step 2: After you're done, clean up the edges and your tools. Add on a topcoat to cover up any bumpy spots and there you have it – scalloped lace nails!
Make These Looks Your Own!
There you have it – two different ways to do scalloped nail art. Remember: You can switch up the colors for different looks, or even change the angles and placement of the edges – it's up to you! Have fun with different combinations, since this design pretty much works with all colors and is great for spring.
I hope you guys enjoyed this nail art tutorial. Thanks for reading and Happy Spring (break)!
How else would you guys wear scalloped tips? Any questions or comments?
If you tried this look out, what color combinations did you guys use? (I'd also love for some recommendations for any nice pastel/pale blue or turquoise colors for the spring!) Leave your comments down below!