The last of mom's stuffing is safely in my stomach and I've been listening to The Hotel Cafe Presents Winter Songs non-stop; yep, the holidays are definitely upon us.
Although December is my favorite month (hello Christmas, my birthday, a month off from school!) I definitely don't love what happens to my hair once the cold comes. Instead of voluminous, full-of-life locks, my hair turns to straw. What gives?! Suffering from similar hair problems? Here are some tips to having great hair, even in the winter:
How to Prep Your Hair for Styling in Winter: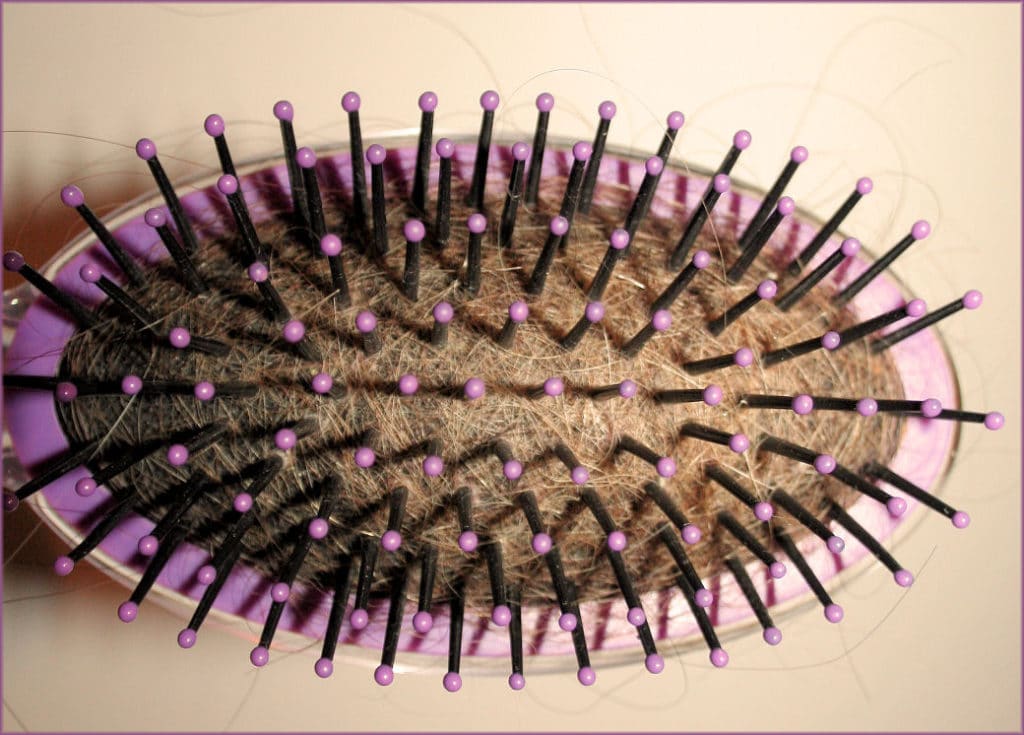 To have great hair, no matter the season, it must must MUST be healthy and hydrated.
The easiest and fastest way to do this is by using a deep conditioner once a week. My favorite is Garnier's Haircare Fortifying Deep Conditioner 3 Minute Masque ($8,) but I've heard great things about Neutrogena's Triple Moisture Deep Recovery Hair Mask ($7 at a drugstore.) Although most products say to leave them on for 3-5 minutes, I tend to let deep conditioner soak in for a half an hour or more. If my hair is especially brittle, I'll leave it on overnight! Don't have any deep conditioner? Leaving your normal conditioner on for an extra 10-15 minutes can have a similar effect.
Along with winter wind and snow comes frizz. Frizz is another way dry hair manifests itself, and it always seems worst during the colder months! I use John Frieda Collection Frizz-Ease Serum Thermal Protection ($8,) before any other styling products, and it leaves my hair silky smooth. The fact that it also protects against styling tools makes this my saving grace.
Winter Hair Tips for Straight Hair: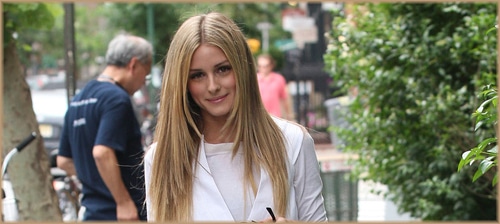 If you use a flat iron, always remember to use a heat-protecting spray! It can literally save the ends of your hair. A personal favorite of mine is Aveda's Brilliant Damage Control (about $18.)
Another key to healthy winter hair is using your styling tools less often. If you're the kind of girl that can blow dry her hair 95% straight in 10 minutes, try not to then flat-iron it. If your hair is like mine and will hold a wave no matter what, think about letting your hair air dry before plugging in your straightener. Try to leave the ends a bit tousled a la Olivia Palermo for a messy, sexier kind of look. Because winter brings the wind, spray a little flexible-hold hairspray in it once you're done styling your hair… I promise that your locks will still be (mostly) pin straight after than 15 minute walk to Bio!
Winter Hair Tips for Wavy Hair:

I'm a big fan of wavy hair in the winter: not only do you not really need to use any styling tools, but waves look their best after being blown in the wind.
After showering at night and towel drying my hair, I put in some frizz serum and set my hair in a loose braid down my back. When I wake up seven hours later and undo the plait, my hair is in soft waves. For a wilder look like Vanessa Hudgens', try three or four different braids. This look is especially great if you're pressed for time or don't want to use any styling tools!
Winter Hair Tips for Curly Hair: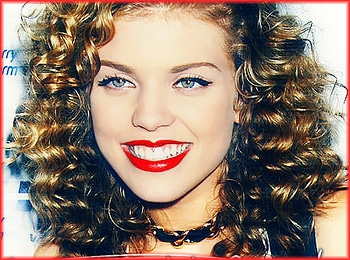 Curls can be tough in the winter. Although it may be tempting to grab the blow-dryer and flat iron every day, curls do work this time of year!
If your hair is naturally curly, try to deep condition as often as you see necessary, even if that means twice a week. Again, a key idea to keep hair healthy is to use your iron or blow dryer as little as possible, so after I shower and towel dry my hair, I put a little curl cream in my hair before setting it in a bun at the nape of my neck.
Curl cream is a product that's so personal – as all of us have different types of curls, no one product will work for us all. My advice is to try them until you find what you like. I'm a fan of Fekkai Luscious Curls Enhancing Lotion ($20,) while my mom likes Aveda Be Curly ($20). If my curls aren't perfect in the morning, then I'll turn my curler on at a very low setting and pick a couple of random strands of hair to curl. Again, for tighter curls, a few buns on the top of your head can give you perfect definition like AnnaLynne McCord!
How to Protect Your Hair from Winter Weather:

In between classes or while you're outside, consider wearing a hat to keep your hair from getting too damaged. Weather it's a knit beanie, a fedora or a beret, that's up to you! If you want some ideas, Michelle had an awesome post a few weeks back that included some great winter hats.
What do you guys think?
Do you have any other tips on how to have great winter hair? How do you help your hair survive the winter? Let me know in the comments!