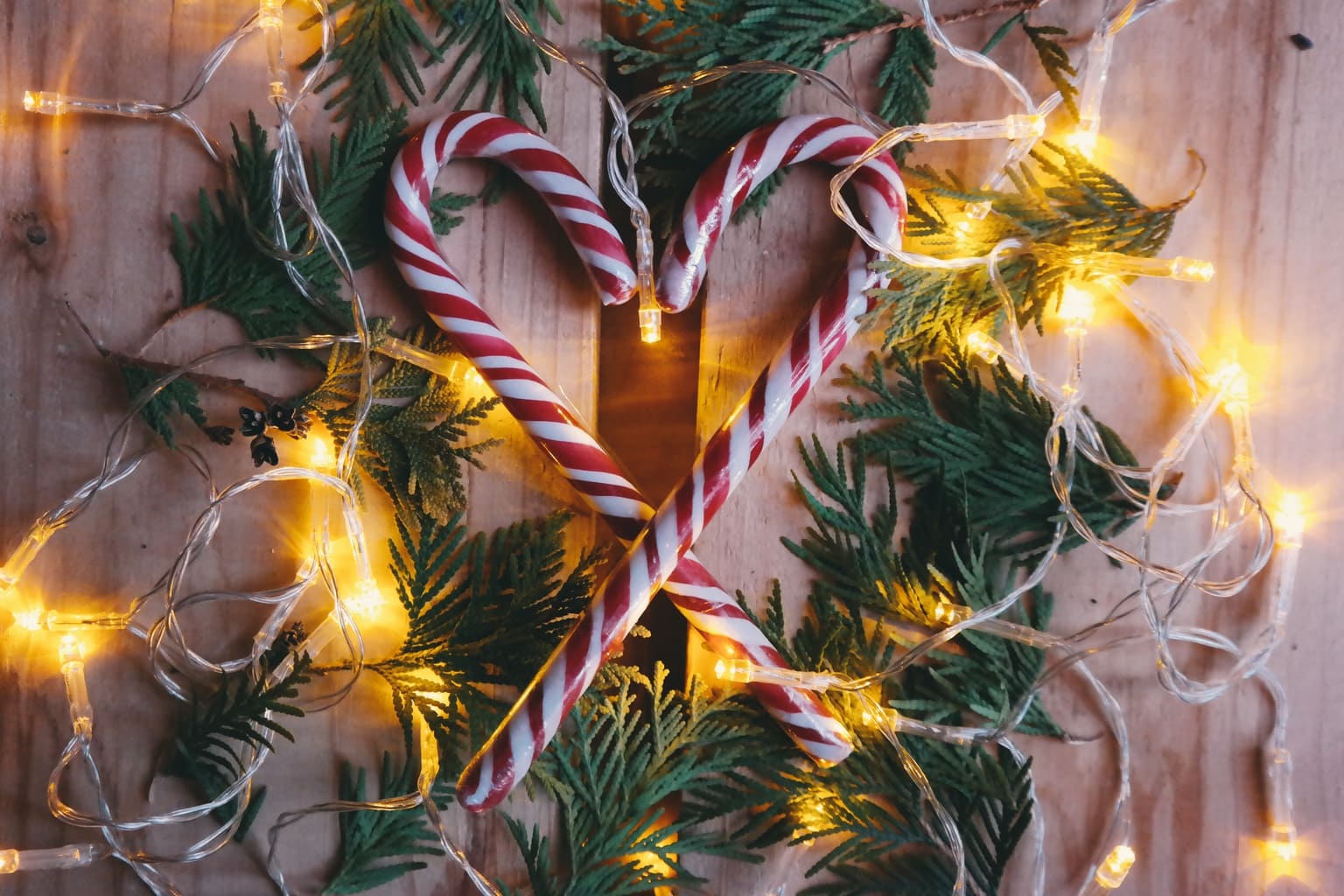 The holidays are fast approaching, and with the start of December comes the ever-so-common holiday party. Maybe you've been invited to one thrown by your family. Maybe you're attending an ugly Christmas sweater party with your friends. Maybe it's a casual office party. The possibilities are endless.
Whatever the occasion, there's sure to be at least one person sporting a "typical holiday party makeup look." You know the one: bronze eyeshadow, black cat-eye liner, and a bright red lip. Year after year, these three elements seem to make up the quintessential holiday party look.
While this standard makeup look is gorgeous no matter the occasion, it's time for a change. I'm a big fan of keeping things simple with a go-to party makeup look, but I have to admit that even I'm getting a little tired of seeing this same one everywhere. Spice things up this holiday season and take your makeup look in a new direction!
Here are three ways to make your holiday party makeup look perfect.
1. Rose Metallic Eyeshadow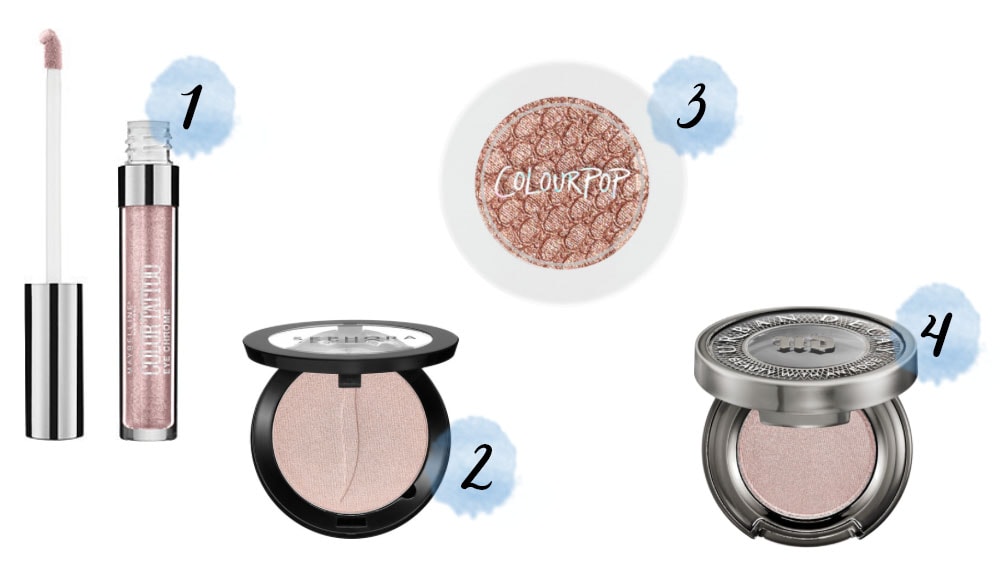 Products: 1. Maybelline Color Tattoo Eye Chrome in Gilded Rose – Ulta | 2. Sephora Collection Eyeshadow in Romantic Comedy – Sephora | 3. ColourPop Shadow in La La – ColourPop | 4. Urban Decay Eyeshadow in Midnight Cowboy – Sephora
First up is a rose metallic eyeshadow! This color has become a standout shade in many beauty areas this year, so why not carry the trend over into a winter party makeup look? This color is extremely flattering across a wide range of skin tones.
The easiest way to wear this shade is to swipe it all across the eye as a base. It's a great neutral tone all on its own, but it pairs surprisingly well with other shades. This color is sure to inspire some killer eyeshadow combinations for a holiday look that has just the right amount of extra glitz.
2. Flash Tattoos (Really)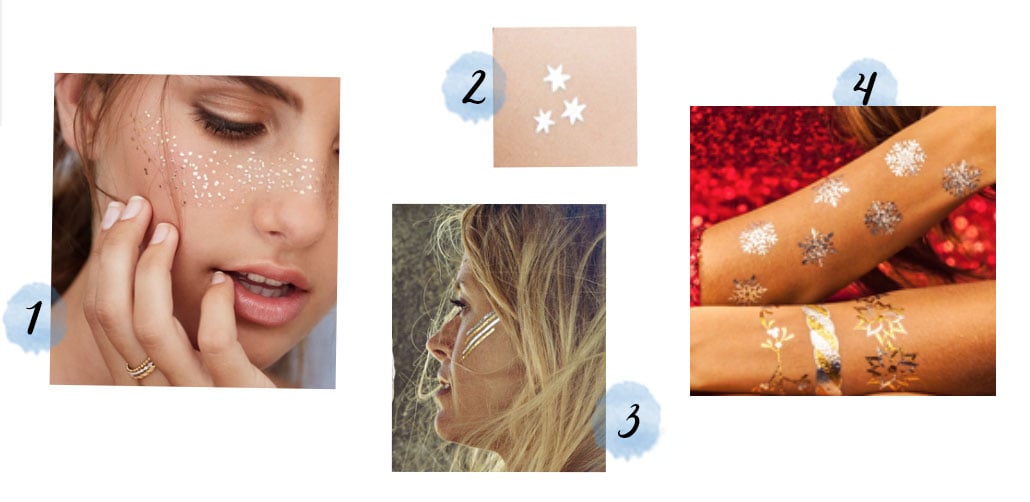 Products: 1. Beautymarks "Freckles" – Mr. Kate | 2. "At Your Fingertips" – Tattify | 3. Stripes set – Flashtat | 4. LimelightTattoos Snowflakes – Etsy
Next up are flash tattoos! Just hear me out.
These highly metallic and insanely gorgeous tattoos were the craze of the summer, but now, the trend seems to have died with the winter season. Bring back these fantastic beauty gems and incorporate them into your party makeup look. Flash tattoos come in every shape and color, so it's easy to find one that fits your style.
My recommendation for a how to wear flash tattoos for a holiday party is to use silver freckles across the bridge of the nose or apply a small silver star at the outer corner of the eye. (Or how cute would a snowflake be on your collarbone?)
Sure, makeup can make your face pop, but flash tattoos will make you light up like a Christmas tree. Shine all winter long with some winter-themed flash tattoos!
3. Holographic Lipstick and Lipgloss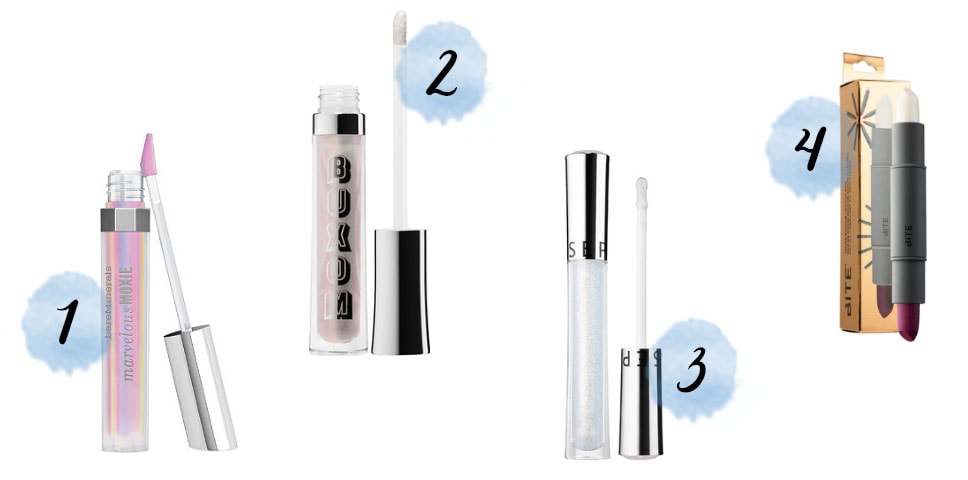 Products: 1. Bareminerals Marvelous Moxie Gloss in Illusionist – Ulta | 2. Buxom Full-On Lip Polish in Emma – Ulta | 3. Sephora Ultra Shine Lip Gel in Starlight – Sephora | 4. Bite Beauty Amuse Bouche Duo in Opal – Sephora
Last up we have holographic lipsticks and lip glosses! Deeper lip colors are typical this time of year, but why not change it up and go in the opposite direction? Add some extra special dimension and glow to the lips by popping on a holographic, two-toned lipstick or lip gloss.
Holographic lip products contain tons of pastel pastel pinks, purples, and blues, so they're perfect for creating a soft look that mirrors the beautiful snow in winter. These opalescent lip products are made in both opaque and sheer formulas, so you can easily find one that fits your makeup needs. Show everyone that you're the queen of winter by popping on a holographic lipstick or gloss this holiday season.
What do you think?
Are you thinking of trying out one of these trends this holiday party season? Let us know below!