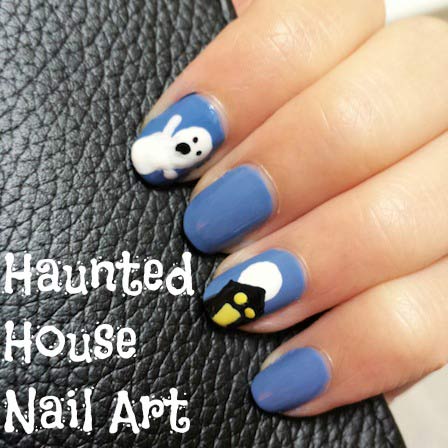 October is in full swing, which means that Halloween is slowly creeping up on us. Because of that, I wanted to cover a few Halloween nail art tutorials this month, with the first one featuring a haunted house-inspired theme (complete with ghost!).
Read on to learn how to recreate this nail art for yourself:
What You'll Need:
Step 1: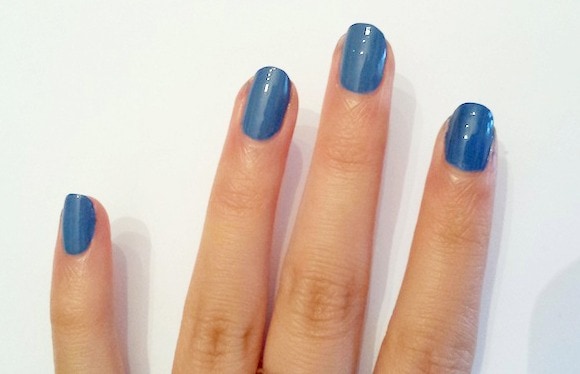 Paint your nails your chosen color. I initially wanted to do this with a dark purple, but since I don't own that color, I ended up mixing my own blue shade. I'd still suggest using a dark purple for your base, though!
Step 2: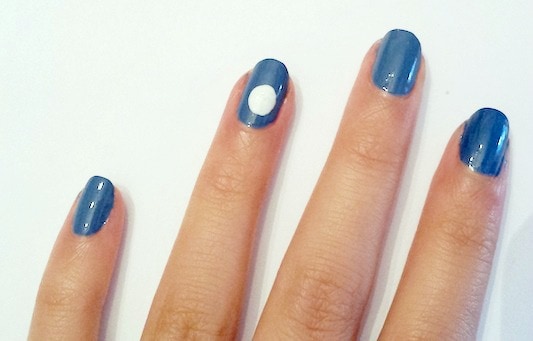 Using a white polish, dot a large circle on your ring finger for the moon. If your brush isn't large enough, you can dot a blob of polish and spread it out with a dotting tool.
I didn't wait for my base color to dry before I did this, because I wanted there to be streaks of blue in the moon. However, if you don't want streaks, remember to wait for your base color to dry completely.
Step 3: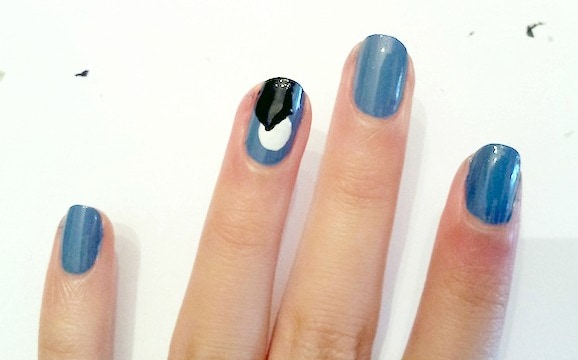 After the moon is dry, use your black polish to paint the silhouette of a house overlapping part of the moon. To do this, try to get your brush flattened by shaping it on the neck of the bottle, then paint two lines that intersect in a point for the roof. Next, fill in the rest of the house.
To create cleaner lines, you could also use a nail art pen to outline the house before filling it in.
Step 4: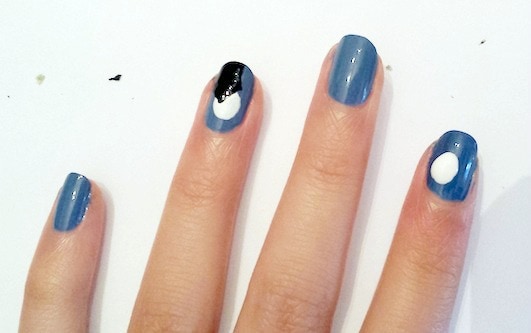 While you're waiting for that to dry, go ahead and work on the ghost. For that, follow the same idea as the moon – paint a large circle for the head by putting a drop of white and spreading it out to form a circle or oval.
Step 5: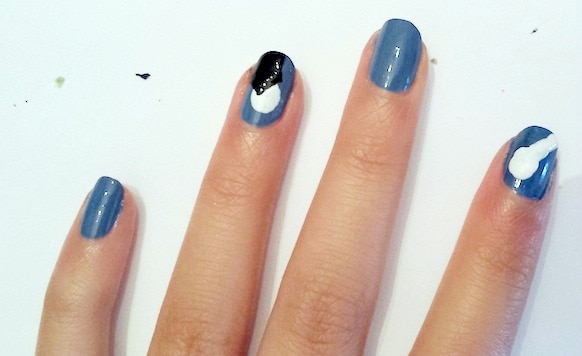 Using a large dotting tool, take a bit more polish and extend the circle down your nail at an angle for the body. It's easier to use a stippling motion for this, so you won't end up with streaks.
Step 6: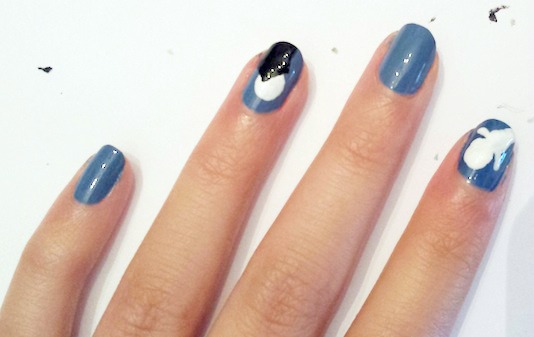 With a smaller dotting tool and more white polish, stipple on two more lines extending from the body for the arms.
Step 7: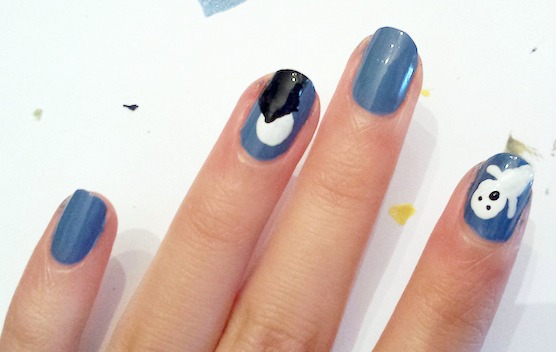 Once that's done, go ahead and use a toothpick or your small dotting tool to create the eyes and an oval for the mouth.
Step 8: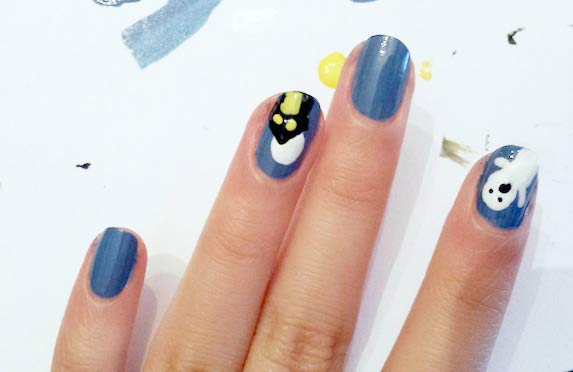 Lastly, using a small dotting tool, take some yellow polish and add details to your house, such as the door and windows.
It would be a lot easier with a striping brush, but I had to make do with my dotting tools. If you screw up, though, you can just cover it up with more black and wait for it to dry.
Step 9:
Once the polish has dried completely, add on your favorite top coat to smooth the design out and seal it. Enjoy your Halloween-inspired nail art!
Any suggestions for Halloween themed nail art?
I would love to hear from everyone about what they'd like me to feature next! If you have any questions or comments, feel free to leave them down below!