This post may contain affiliate links, which means we may receive a commission if you purchase through our links. Please
read our full disclosure here
.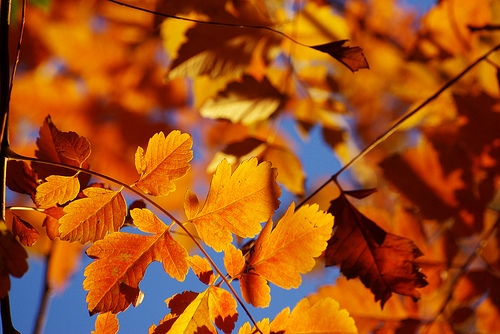 Time is just moving so quickly these days! It feels like we were all just settling into school and then – WHAM! – the month of October is already here. Not that I'm complaining though… October brings so many lovely things.
From the sound of leaves crunching underneath your brand new over-the-knee boots to the taste of candy corn, the sights and sounds of October are fun and fabulous. And don't even get me started on Halloween! Though I could wax poetic for hours about October's many wonderful elements, let's focus on the sweet treats in the world of beauty inspired by this marvelous month.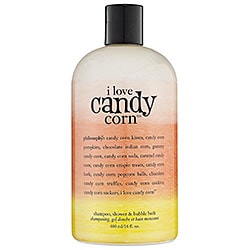 Biting into a piece of candy corn brings back all of the best childhood memories for most people. Even better, no matter how old you get, this treat is still delicious! To enjoy all the sweetness of a piece of candy corn without going into a sugar coma, try Philosophy's I Love Candy Corn, which is a combination shampoo, bubble bath, and shower gel! Life simply does not get much sweeter than this!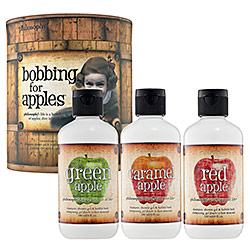 Philosophy has captured the essence of October yet again in their fun gift set, Bobbing for Apples! The three scents – green apple, caramel apple, and red apple – are all equally appetizing and sure to put a smile on your face.
Although like most of Philosophy's offerings, these products can be used as shampoo, bubble bath, and shower gel, I recommend using this particular collection as bubble bath for the ultimate relaxation experience. After all, doesn't the idea of bobbing for apples without the risk of germs (and you thought double dipping was bad!) sound appealing?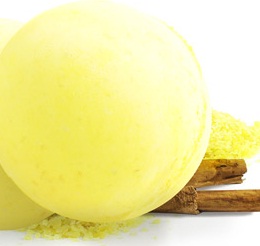 Speaking of apples, Lush's limited-edition Fizzbanger is a fantastic way to infuse your next bath with an awesome apple scent followed by the sweet scent of cinnamon toffee. Yum.
The only thing more exciting than the way this product smells is the way it looks in your bathtub! When it first is plopped into your bathtub, it is innocently pale yellow, but not for long! Soon, the blueish tones just underneath the surface of the bath bomb escape into the water, turning your bathtub a lovely oceanic green. Although all of this action takes place in about four minutes, this product is more than worth the show! After all, this nifty trinket represents all of the excitement of October within one tiny bath bomb.
4. Demeter Bonfire Cologne Spray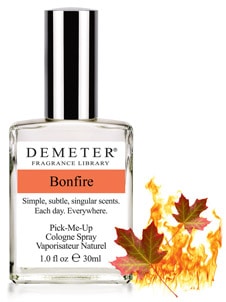 One of the best things about fall is the romance surrounding beautiful bonfires. But since you can't just throw a bonfire anywhere (darn those pesky fire safety rules!), thank goodness there is this lovely scent by Demeter Fragrance. Capturing the seductive, natural scent of burning maple leaves, this scented spray is sensual and romantic, just like a cozy October night should be.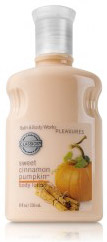 Be honest – were you the kid who always picked the biggest pumpkins that you couldn't possibly lift to bring home from the pumpkin patch? If you were, have no shame, because the geniuses at Bath and Body Works have found a way for you to bring the lovely scent of pumpkins home with you – no patch required! If that wasn't enough, this lotion also has hints of apple, cranberry, clove, and cinnamon for an all-inclusive sampling of the magic of October.
What are your favorite fall beauty products?
So there you have it, five lovely beauty products inspired by this month. So let me know – what does October mean to you? And even more importantly, what are your favorite fall beauty products? Tell me your recommendations in the comments!