Happy St. Patrick's Day, everyone! Instead of doing your typical "green" makeup tutorial today, I wanted to cover a more figurative type of "green" beauty – as in organic and eco-friendly products.
You may be wondering: what are the benefits of using organic beauty products over all the rest? Well, the ingredients in organic beauty products are mainly fruits, leaves, minerals, herbs, and roots, as opposed to the harsh (and sometimes dangerous) chemicals found in normal products. Furthermore, in Certified Organic products, these natural ingredients have not been exposed to harmful pesticides, making these products both better for you and the environment. Whether you want to protect your health and the environment or you just have sensitive skin that easily reacts to harsh chemicals, organic beauty products are the perfect choice.
Here are some amazing eco-chic products that will have you looking beautiful and saving the environment at the same time.
Beauty Tools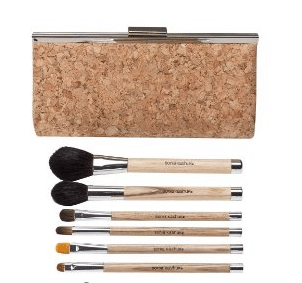 Sonia Kashuk Out of the Woods 6 Piece Brush Set – $19.99
Sonia Kashuk has an amazing cosmetics line for Target and this eco-chic brush set is one of the line's standout products.
While the brushes themselves are fabulous, I can't help but obsess over the cool cork cosmetic case that they come in. It definitely yells "I'm environmentally fabulous." Each brush is made of organic materials and the brush handles are composed of a mixture of bamboo, cork, and wood. In my opinion, Sonia Kashuk makes the best quality makeup brushes for those of us on a budget. So with this brush set, you don't have to compromise on quality to be green.
Makeup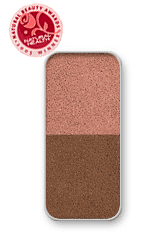 Aveda Petal Essence Color Duo in Copper-Riverbed – $16.00
These gorgeous eye shadow duos come in eight different shades, for a myriad of possible combintations! But most importantly, these shadows are eco-friendly. Instead of being full of talc and mineral oil, these shadows are infused with flower-wax, giving them a silky texture reminiscent of a flower petal. In addition, the eyeshadow is packaged in 100% post-consumer recycled (PCR) clamshell and paper sleeve – no plastic packaging here! Aveda is one of my favorite brands for all types of products because they always feel, smell, and look amazing, and these eye shadows are no exception.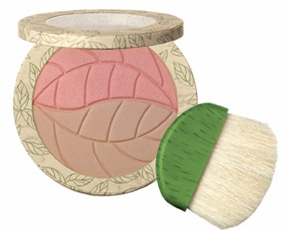 Physicians Formula Organic Wear 2-in-1 Bronzer/Blush – $13.95
Physician's Formula makes the best drugstore bronzers that are always pigmented and smooth- you can never go wrong with these products. To my utter delight, they recently added a line of eco-friendly 100% organic products to the already amazing brand.
I always love products that make me feel like I'm getting the most bang for my buck, which is exactly what this bronzer/blush combo offers. The gorgeous bronze and pink shades will help your skin look both flushed and sun-kissed in one swoop. Even better, the product claims to be 100% free of harsh chemicals, synthetic preservatives, and is also cruelty free. Eco-friendly and amazing quality-can't argue with that!
Cleansers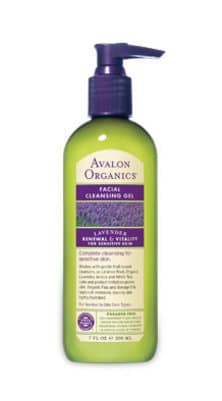 Avalon Organic Facial Cleansing Gel in Lavender Renewal and Vitality – $11.99
The organic ingredients in this product include licorice root, organic lavender, white tea, and arnica, which are great for sensitive skin. These natural ingredients will sooth and calm you skin rather than irritating it, as synthetic chemicals often can. I love this cleanser because after using it, my skin stills feels hydrated and not as if I just stripped my skin of healthy oils. If you're looking for an organic, gentle cleanser, I highly recommend this product.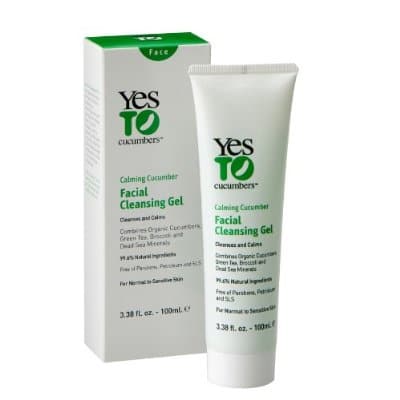 Yes to Cucumbers Calming Facial Cleansing Gel – $9.99
I absolutely love cucumber facial cleansers because when I think of my ideal DIY home spa, cucumbers always come to mind. The product boasts that cucumbers are one of the most effective ingredients to calm, cool and hydrate the skin, and I have to agree – this cleanser makes my skin feel extremely cool and refreshed. In general, Yes to Cucumbers is a great line, because all the ingredients used come from certified organic farms, so you can't go wrong with any of their products.
Your thoughts?
Do you prefer organic over non-organic products? What are your favorite organic beauty products?I know that tons of my readers asked me to cover organic beauty products so I helped this helped you guys out! Let me know what you think!