This post may contain affiliate links, which means we may receive a commission if you purchase through our links. Please
read our full disclosure here
.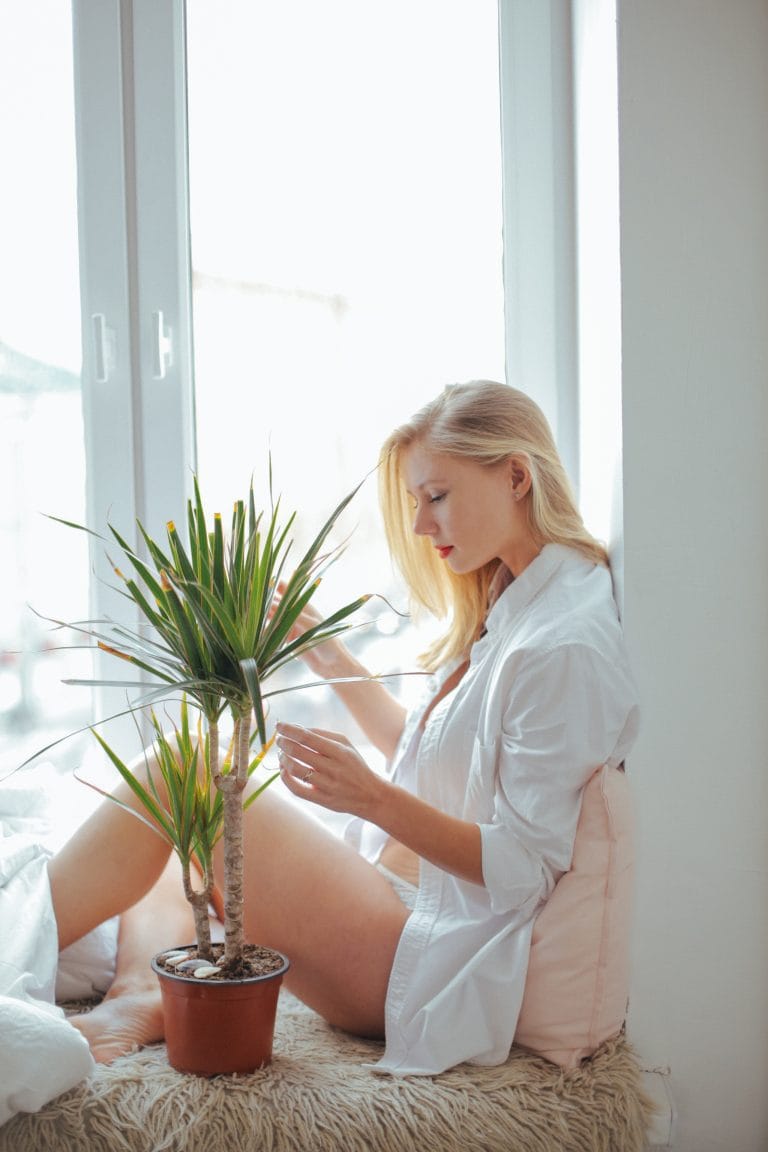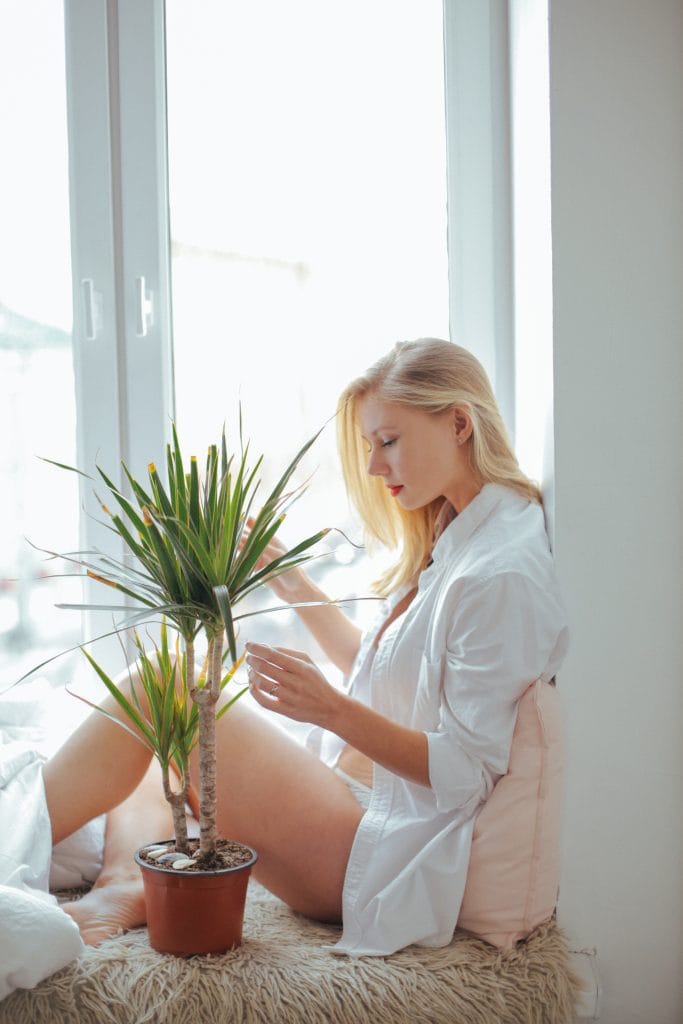 Even though electrolysis has been around for a very long time, laser has become the most well known treatment option for long term hair removal. While electrolysis has evolved and improved over time, it is an older treatment. In fact, it was originally discovered in 1869.
Electrolysis is a great hair removal option because it can be done on all skin and hair colors. (As I mentioned in my post on laser hair removal, laser only works well for dark hair and relatively light skin.)
In this guide I'll explain the different treatment options available for electrolysis, what to expect, and potential negatives about electrolysis.
Permanent Hair Removal: Electrolysis
Electrolysis works by inserting a needle or probe into the hair follicle to kill it. There are two different ways to kill the follicle (that I will explain later).
Electrolysis does take more time than laser because each follicle is treated individually but it is the only FDA approved method for permanent hair removal. Plus, it can be done on any skin tone because it doesn't require a contrast of hair and skin color to work like laser because the probe is going directly into the follicle.
When considering electrolysis, there are a couple of things to consider:
You need to be committed to the process and have sufficient time to complete it because it is a slow process. This is because each follicle is being treated individually, and also because each follicle may need to be treated more than once. The first zap may only damage, rather than kill, the follicle, so you may see it thinning but not going away. Your hair also grows in cycles so you need to get all of the hairs from each one, which lengthens the process as well.
A huge benefit with electrolysis is that you do not need any gap in between treatments because each treatment deals with different follicles. There is no risk of treating the same follicle too soon because the hair is pulled out after the follicle is treated. So, you can have treatments as often as you want if you need to speed up your timeline.
This is a minimally invasive procedure so you really want to make sure that your electrologist knows what they are doing. The best ones are those with proper training and years of experience.
I suggest going for consultations with multiple people to make sure that you are comfortable with the person doing your treatments. They should only being using disposable materials to keep everything safe and hygienic. This includes the needles and probes that they are using on you.
Treatment Options
Professional
This is my recommended treatment option, and in my opinion, the only safe option for electrolysis. Because of the invasive aspect of this treatment, having someone who is well trained, and in a hygienic environment, is necessary. There are three different types of electrolysis that could be used on you depending on your electrologists experience, your hair type, or the area you're having treated.
The first, most common, and quickest method is known as thermolysis. This is what most people think of when it comes to electrolysis. This method utilizes a probe inserted into the hair follicle and uses electric currents to damage it. If you decide to get electrolysis this is likely the method that will be used.
The second is not often practiced but is the original form of electrolysis. Known as Galvanic electrolysis, this uses and needle to inject a small amount of a chemical into your follicle which causes a reaction with the body to damage it. This treatment takes longer per follicle than thermolysis which is partly why it is not used often.
The last method is a blend of both the previously mentioned types. This method uses the heat generated from the electric currents to speed up the galvanic reaction in the follicle. It is still slower than thermolysis on its own but is very effective and is useful for difficult areas.
At Home
While there are options for at home electrolysis, I do not recommend any of them. This is an invasive procedure that can have bad consequences without proper training.
The first at home option is an electrolysis probe machine. You would need to insert the needle into your own hair follicle and zap it while keeping the probe steady. It is a set up for disaster and the few dollars you think you will save by doing it yourself will go into fixing the damage.
The other method that is marketed as an at home electrolysis option is a transdermal electrolysis machine. This is marketed as "no-needle electrolysis" but it isn't actually electrolysis at all and will not give you the same results as electrolysis does.
TL;DR version: Go to a professional.
The Treatment
When you go for your appointment, you want to make sure that the hair in the treatment area is long enough that it can be tweezed out. This is because tweezing is a part of the electrolysis method.
Here's a rundown of how the electrolysis method goes:
First, your electrologist will insert the probe into a hair follicle by following the hair down. Then, they will remove the probe and tweeze the hair.
Note that you should not feel the hair being tweezed out after the follicle has been treated. If you can feel it being tweezed out then it means that the electrolysis is too weak and will not reduce hair growth. This is the case for all forms of electrolysis and there are no exceptions — you should not feel the hair being tweezed after. This is the best measure on whether the electrologist is giving you an effective treatment.
Because of the way that electrolysis works, it is likely that only part of the treatment area will be focused on per session. So if you are uncomfortable with your hair growing out, you can decide to only grow out the part that you'll have done first.
One of the most likely side effects with electrolysis is scabbing. The scabs typically are not very large but it is essential that you do not pick at them. They are an important part of the healing process and you may cause scarring if you pick them.
Expectations vs reality
As mentioned, electrolysis can take a long time and many treatments. The number of treatments needed varies greatly based on the thickness of the hair and the size of the area being treated.
This treatment is usually best for smaller areas like the face because of the time that it takes, but it can be done anywhere on the body. So, if your skin is too dark, or your hair is too light for laser you can do electrolysis wherever you would like to remove your hair.
During your treatment time you cannot wax or tweeze in the treatment area as this will interfere with the growth cycle of the hair and prevent the follicle from being treated until your hair grows back.
Just as with laser hair removal, electrolysis is somewhat painful. The pain can range from barely feeling it to quite painful, but it should never be unbearable and the treatment can be adjusted if it is too painful. Some people say that it hurts less than laser but in my experience it is just as painful as laser, but not more. You will also get used to the sensation over time which will help with the pain.
As mentioned earlier you will likely experience some scabbing after the treatment, but there are other possibilities as well. My skin is sensitive to the treatment so I develop whiteheads on most of the treated follicles that typically go away within a couple of days, revealing the scabs underneath. If you are concerned about anything I suggest consulting your electrologist to ensure that it is a normal reaction and not an infection.
This treatment is usually priced by the time it takes. So your treatments are booked by time rather than by treatment area as is the case with laser. You will get prices for 30 minute or 1 hour treatments rather than one chin treatment.
Potential Negatives
When getting electrolysis, it is important to be aware that there are some potential negative effects that could come from the treatment.
There is a possibility of skin discoloration from the electrolysis treatment itself. While it is uncommon and usually temporary, it is possible that it could become a long-term issue.
Also, because the treatment is slightly invasive, you run the risk of infection if you don't take care of the treatment area or if the environment is unhygienic.
There is also the potential to waste your sessions and your money if the treatment is not strong enough. Remember, if you can feel the hair being tweezed after the follicle has been treated then the treatment is not strong enough.
Have you ever done electrolysis? What was your experience like? Let me know in the comments below!
What do you think of our guide to electrolysis? Did we leave anything out? Have you had electrolysis done and would you recommend it to others? I'm excited to hear from you.