This post may contain affiliate links, which means we may receive a commission if you purchase through our links. Please
read our full disclosure here
.
If you have naturally curly hair like me, caring for it can be a pain. I'm half Guyanese and half Dutch, and while I'm proud of my heritage, I was blessed with a full head of wild curls that are extremely difficult to tame.
Styling my hair is a challenge, especially in the summer when humidity and frizz can be the worst of enemies. However, I've learned some tricks along the way to help manage my curly mane. Here are five tips to help make your curls bouncy, beautiful, and healthy.
1. Use Natural Products
I've found that using shampoos that contain harsh sulfates is extremely damaging and drying for my hair. (It's a good idea to avoid parabens and silicones, too.) Look for products containing natural ingredients that are good for your hair, like argan oil, Moroccan oil, and coconut oil.
My favorite styling product is coconut oil. Not only is it 100% natural, but it's also inexpensive, lasts forever, and makes your hair shiny and soft. I use about one teaspoon, melt it, and then massage it into my hair before blow-drying for a sleek look that lasts. This method keeps frizz at bay, even on hot and humid days.
2. Invest in Quality Styling Tools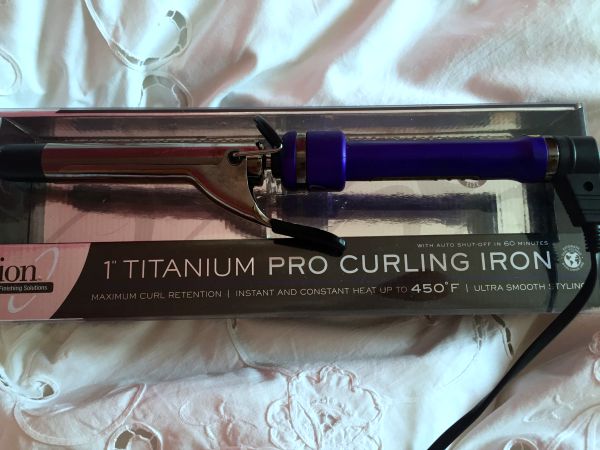 If you do plan on using heat on your hair this summer, it is extremely important to use high-quality styling tools. Yes, good quality blow dryers and curling irons are expensive, but I promise you it's worth the splurge. Not only do you end up with products that last years, you get well-made tools that are better for your hair and cause less damage.
If you need a new curling iron, I highly recommend the Ion titanium one pictured above. Use the lowest heat setting possible to minimize the damage. It's also important to use a protectant (e.g. coconut oil!) so hair doesn't get burned.
3. Conditioner is Okay, but Conditioning Masks are Better!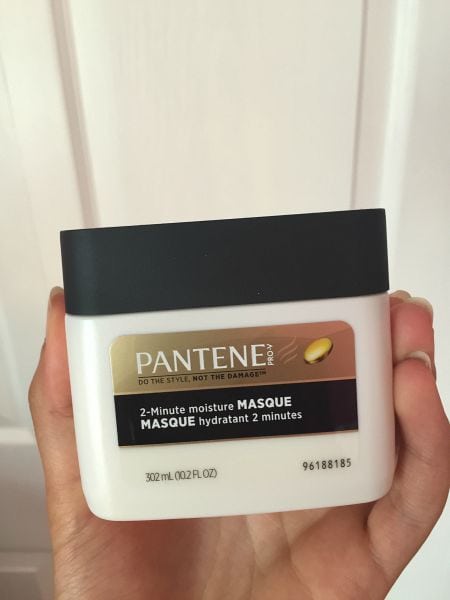 Every girl needs a good conditioner, and because curly hair is prone to dryness and breakage, this is especially important. I personally love Pantene conditioning masks– they're really cheap and make my hair look and feel amazing.
Masks tend to be better because they're thicker than normal conditioners, so each strand of hair is saturated in moisture and nutrients. These are very effective during the summer, since they help to weigh the hair down so it isn't as dry, which in turn makes it way less prone to frizzing. Girls with thin or fine hair should avoid these, but for girls with thick curly hair, masks are the way to go.
4. Air Drying is Awesome
We all know it's much healthier for our hair to let it air dry, but in an attempt to get my curls under control I often find myself cranking the heat.
However, air drying your hair can give it unimaginable volume, and if done properly, your curls will still look neat and polished. I always massage the coconut oil into my hair, then style it in loose braids when air drying. Otherwise, my hair will get frizzy and tangled.
Make sure your braids aren't too tight, otherwise your hair won't dry, and it can cause breakage. Leave the braids in overnight, then take them out the next day for curls that are bouncy and full of lustre.
5. Don't Wash Too Often
Many of us will spend our days swimming during the summer, but the chlorine in pools and the salty ocean waves are extremely drying and harsh on hair.
Curly hair is already quite dry, so there is no need to wash it frequently. Once or twice a week is more than enough, because any more than that will strip it of its natural oils and leave your curls brittle and craving moisture.
What do you think?
Will you be trying out any of these tips? What's your summer hair routine? What are your best tips for managing curly hair during the summer? Let us know in the comments below!