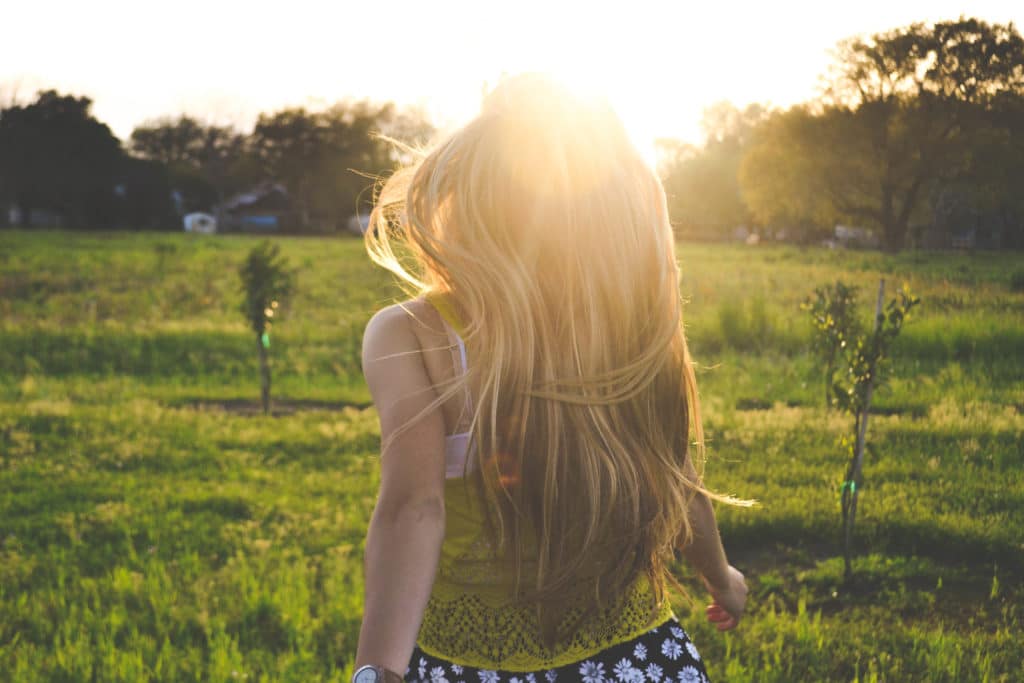 Summer is almost here – can you feel it? Temperatures are rising, the sun is coming out, everyone is heading to the beaches, summer jobs are starting up, and, of course, it's time for summer beauty shopping!
As I'm sure you all know, your beauty regimen should change from season to season. What works for you during the winter usually isn't what you should be using in the summer.
You'll look gorgeous this summer with College Fashion's guide to the best summer beauty products. I've tested all of the following myself, and I know you'll love them too! These products will keep you looking beautiful all summer long.
Schick Quattro for Women Razor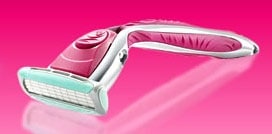 Stubble is never fabulous in summer, especially when it's on your legs! I've tried tons of different razors over the years, but the Schick Quattro for Women is by far my favorite. It's like my boyfriend's razor, only cuter!
The Quattro for Women has four blades and shaves really close. So close, in fact, that I only need to shave every other day when I use it. Another cool feature is the "guard rails" – wires that help prevent nicks and cuts, even when you shave tricky areas like ankles. There's also a great aloe strip that moisturizes and softens your skin as you shave. A total upgrade from a disposable razor, if you ask me.
Get Yours: Schick Quattro for Women High Performance Razor – $7.99 at Amazon.com.
Clean & Clear Advantage Acne Control Kit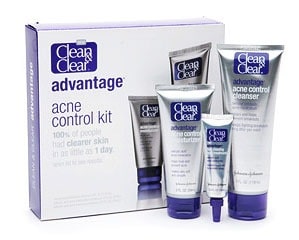 Let's face it – no one wants to deal with having acne, but it's especially bad in the summer! You can't go swimming without washing off your makeup, sweating promotes breakouts, and, of course, acne can ruin your self-confidence and kill summer fun.
I used to struggle with bad acne myself, so I feel your pain if you're dealing with it. I tried tons of different products over the years and here's what finally worked for me: the combination of gentle cleansers, salicylic acid, and benzoyl peroxide products.
I recently got the chance to try the new Clean & Clear's Advantage Acne Control Kit, which combines both salicylic acid and benzoyl peroxide, and all I can say is WOW! My skin was breaking out badly due to finals week stress, and the kit totally cleared those breakouts up in less than 2 weeks. My skin seems to look better and better each day, and I haven't been breaking out AT ALL lately.
If you don't want acne to ruin your summer, give the kit a try. It worked for me, and hopefully it will for you too!
Get Yours:Clean & Clear Advantage Acne Control Kit – $20 at Target.
BareMinerals Foundation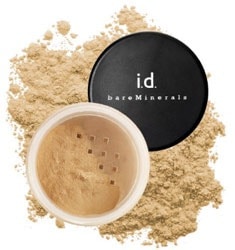 The best foundation I've ever used is BareMinerals. I've used it for almost 4 years now and I can't imagine using anything else! It covers everything, blends perfectly with my skin tone, and looks fabulous all day long! As a bonus, it also feels so light that sometimes I forget I'm even wearing foundation. Even better: it has a built-in SPF 15.
Bare Minerals is the perfect foundation for summer because you can put it on really fast and not worry about it for the rest of the day. It doesn't look cakey like normal foundations, and it even makes your skin glow! If you've never tried mineral makeup before, you really don't know what you're missing!
Get Yours:Bare Escentuals i.d bareMinerals Foundation – $25 at Sephora.
Benefit Hoola Bronzer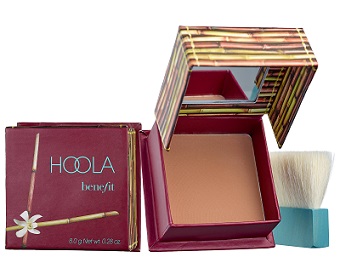 Nothing is better than bronzer to make you look like a tan goddess in the summer, no matter how pale you actually may be. A quick dusting of bronzer on your cheeks, forehead, chin and eyelids can make you look like you spent the day at the beach – even if you were really sitting inside at your summer internship!
Benefit Hoola bronzer is a fabulous product, and one of the most popular bronzers out there. It comes in a great box, with a cute little brush. The color is the perfect bronze: not orange, peachy, or shimmery. Just a great tan shade that looks really natural on. It's also not too dark – you can build it up from a light tan to a dark brown.
Get Yours:Benefit Hoola – $28 at Sephora.
Korres Summer Cocktails Shower Gels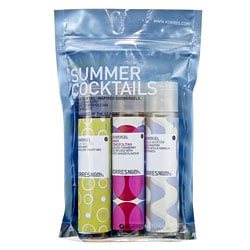 There's nothing better than coming back from the beach, jumping in the shower, and using a freshly-scented shower gel to cool and refresh you in the summer months. Well, there's one thing that's better: if your shower gel smells like an exotic drink!
Yes, cocktail-scented shower gel exists. The Korres Summer Cocktails shower gel set includes three body washes, in Ginger Cosmopolitan, Melon Mojito, and Vanilla Daiquiri. The scents are amazing and will remind you of a tropical vacation. The bottles also look really cute in your shower!
Get Yours:Korres Summer Cocktails – $12 at Sephora.
Waterproof Mascara

If you've ever jumped into a pool while wearing a normal, non-waterproof mascara, then you know why waterproof is absolutely essential for summer! Runny mascara is never a good look, and a waterproof formulation will keep your lashes looking great, no matter what you happen to be doing!
My favorite waterproof mascara is Maybelline Full 'N' Soft Waterproof Mascara because it never smudges or clumps, and keeps your lashes looking natural, so it's great for day or night. It's also completely budget-friendly: available at any drugstore for less than ten dollars.
Get Yours:Maybelline Full N' Soft Waterproof Mascara – $7.29 at CVS.
TIGI S Factor Smoothing Conditioner
A rich and creamy conditioner is an absolute must if you have highlighted hair, or if you just spend a lot of time in the sun or water. I personally highlight my hair, and also have a love affair with my hair straightener and curling iron! This makes for dry hair that breaks easily and needs lots of conditioning.
My favorite every-day moisturizing conditioner is TIGI S Factor Smoothing Conditioner. It's pricier than your average conditioner, but so worth it for how well it works! Leaves hair smooth & silky – plus the scent is to die for. Perfect for everyday use, or as a once-a-week leave in for 10 minutes.
Get Yours:TIGI S-Factor Smoothing Conditioner – $17.88 at Amazon and certain salons.
Tantowel Self-Tan Towelettes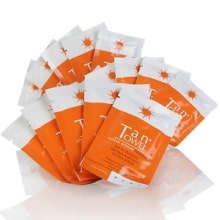 One of the most important summer beauty essentials, self-tanner gives you that coveted golden glow, without the risk of cancer and wrinkly leather skin! I'm sure you've heard the deal before and you know that tanning is bad for you. But most self tanners are messy, streaky, and might even turn you orange! What's a girl to do?
If you want an easier and more natural-looking sunless tan, I recommend Tan Towels Self-Tan Towelettes. They're really easy to use and give even pale skin a natural-looking tan. They go on clear so there's no mess, and the color shows up fast. Even better, there is NO fake orange shade, and NO smelly fake-tan scent. Yes, for real.
Get Yours: Tantowel – 10 individual packets – $20 at Amazon.
Purpose Moisture Lotion SPF 15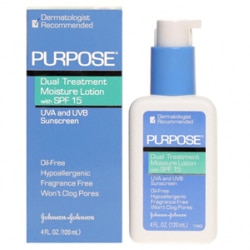 This one's here for an obvious reason. No matter what you do this summer, you have to make sure you're wearing sunscreen while you do it. Even if it's a cloudy day, the sun's rays will still damage your skin and this damage leads to wrinkles and even cancer.
According to dermatologists, SPF 15 is the absolute minimum that you should wear at all times to protect yourself from the sun! Anything less, and your skin will become damaged. If you're going outdoors, you need to use a good body sunblock in addition to whatever you put on your face. (I recommend Neutrogena Breathable SPF 45 Sunblock for all-over use.)
Purpose Dual Treatment Moisture Lotion with SPF 15 is what I use for my daily facial moisturizer to protect my face from the sun. It's an excellent everyday lotion that's safe for sensitive skin, won't clog pores or cause breakouts, and stays non-greasy under your makeup. The price isn't bad either.
Get Yours: Purpose Dual Treatment Moisture Lotion SPF 15 – $9.99 at CVS.
Lip Gloss with SPF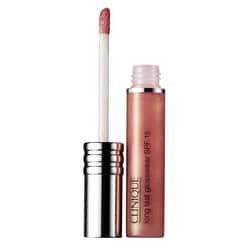 According to a recent study, wearing lip gloss can actually increase your risk of skin cancer, because the shinyness makes UV rays hit harder! As a gloss addict myself, I was shocked to hear that lip gloss can actually promote skin cancer on your lips.
To protect yourself, while still keeping your lips looking gorgeous of course, invest in a lip gloss with an SPF of at least 15. I recommend Clinique's Long Last Glosswear with SPF 15. It has all the shine of a regular lip gloss, but with the sun protection that your lips need. Clinique's gloss also comes in tons of colors and lasts all day, so there's really no reason not to love it!
Get Yours: Clinique Long Last Glosswear SPF 15 – $14 at Sephora, or at any Clinique counter.
What do you think?
Do you use any of the products on the list, or do you think there's another product that needs to be on here? What are your top summer beauty essentials? Let me know your thoughts by leaving a comment!